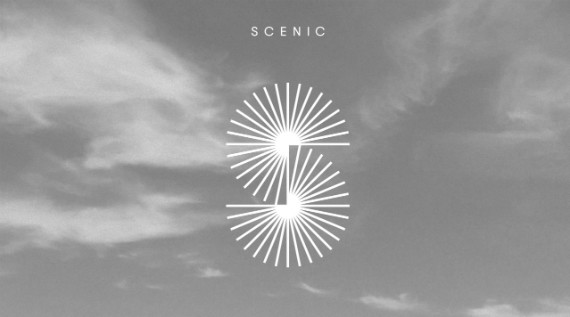 As more new outlets, tech companies and film festivals become interested in cinematic VR projects, filmmakers are doing the same. Co.Design's Mark Wilson extensive report announces that HELVETICA director Gary Hustwit has launched an ambitious new VR production company called Scenic. "Scenic's focus is producing short, documentary content in 360 degrees for virtual reality headsets. A lot of it, fast. In its first year, Scenic will release 40 different projects, which is the sort of pace only made possible by the collective of documentarian all-stars he's assembled to take part: Amir Bar-Lev (THE TILLMAN STORY), Marshall Curry (STREET FIGHT), Jessica Edwards (MAVIS!), Heidi Ewing and Rachel Grady (JESUS CAMP), Liz Garbus (WHAT HAPPENED, MISS SIMONE?), Sam Green (THE WEATHER UNDERGROUND), Dawn Porter (TRAPPED), and Lucy Raven (CHINA TOWN)." With a lineup like that, how could one not be intrigued?
Now, onto festival news, beginning with Tom Roston's report on the "urgent, enriching, and harrowing" docs at the Full Frame Documentary Film Festival, which started last Thursday and wrapped up yesterday. Chris O'Falt, writing for indieWIRE, highlighted the many female filmmakers who had films at this year's edition of the festival, while, incredibly, Polygraph published the largest analysis of dialogue in fiction film by gender ever attempted. Realscreen's Kevin Ritchie also posted a list of eight highlights from the fest, seven of which happen to have been making their world premieres. At What (not) To Doc, Basil Tsiokos previewed the new films on offer at the fest, as well as Brazil's It's All True International Documentary Film Festival and the Film Society of Lincoln Center's nonfiction and hybrid showcase, Art of the Real.
David Ehrlich and Eric Kohn wrote a piece on five must-watch docs at Art of the Real, while the Film Comment staff made the hybrid series the focus of conversation in their latest podcast. Looking at the upcoming Tribeca film festival and beyond, Mekado Murphy listed the upcoming NYC festivals in The New York Times, while Melena Ryzik's post-VAXXED controversy piece on the responsibilities involved in programming major film festivals sees our own Thom Powers admitting, "I feel that pressure more and more each year. Because documentaries are getting more ambitious, I think that there is a healthy anxiety for any film festival programmer to be worrying over the works that they're presenting. If I didn't feel anxious, it would be a sign that I'm really playing it safe with the films I show." Meanwhile, Variety's Martin Dale reported on the programming at this year's edition of IFF Panama and the four day work shop with Patricio Guzmán, whose own film NOSTALGIA FOR THE LIGHT was featured by Ross McDonnell in MUBI's Notebook. And finally, the Stephen Follows Film Data and Education published a substantial overview of shifting trends in how film festival submission processes.
Tomorrow, we host EP/Director/Writer Rhys Thomas and EP/Director Alex Buono for a screening of two of their favorite episodes of DOCUMENTARY NOW! along with clips from the films that inspired the episodes. DOCUMENTARY NOW! DECONSTRUCTED is available only to STF spring season pass holders; no individual tickets will be sold to this event. Visit here to purchase a season pass.
As noted last week, the IFC Center is gearing up for a major expansion and needs a show a public support to convince city officials that this expansion is fully supported by the community. Show your support today by going here. Additionally, the Alamo Drafthouse, the famed Texas born cinema chain, announced that they will be opening a new theater in Brooklyn this summer. Kate Erbland reported on the announcement for indieWIRE, noting, "The new theater, located at 445 Gold Street (at the intersection of Fulton and Flatbush Avenues) is currently in its final phase of construction, and promises to be 'a movie-lover's paradise featuring seven screens celebrating all forms of cinema.'"
A handful of great interviews with doc filmmakers turned up this week in Lance Richardson's feature on Nanfu Wang and Safa al-Ahmad in The New York Times' Women in the World, Simon Braund's conversation with BOLSHOI BABYLON director Nick Read at Hammer to Nail, Jedd Wider and Todd Wider's technical inquiry of GOD KNOWS WHERE I AM directors Jedd and Todd Wider at indieWIRE, and Paula Bernstein's Filmmaker Magazine interview with Margaret Byrne, director of RAISING BERTIE, which premiered at Full Frame and received a lengthy feature in The News & Observer via Glenn McDonald.
WNYC's Documentary of the Week was the Liz Garbus doc NOTHING LEFT UNSAID, which premiered Saturday night on HBO. A.O. Scott had his own NYT Critics' Pick of the week in VITA ACTIVA: THE SPIRIT OF HANNAH ARENDT, lavishly praising the film in The New York Times. But despite the films theatrical release, the most written about doc this week was another small screen selection in Ken Burns' two part PBS production, JACKIE ROBINSON, having gleaned reverent coverage from Neil Genzlinger, David Bauder of The Washington Post, Chris Erskine of The Los Angeles Times and Variety's Brian Lowry.
Filmmakers should consider applying for funding via Project Greenlight Digital Studios and Seed&Spark's new 60-day crowdfunding rally, as "in addition to providing $20,000 in finishing funds, PGLDS and Seed&Spark will also help power the marketing engine for the release of the film." Emily Buder has all the details over at No Film School. Speaking of crowdfunding, Alex Winter's upcoming documentary WHO THE F*@% IS FRANK ZAPPA? just broke the record for most funded Kickstarter for a doc film, reports Anita Busch at Deadline. Meanwhile, Steph Harmon of The Guardian reports that the soon to premiere GREAT BARRIER REEF "could be David Attenborough's last 'proper' documentary".
In new online watchables, Field of Vision published Stephen Maing two part project on former top level state department intelligence analyst Stephen Kim in THE SURRENDER and THE RELEASE, while Op-Docs posted Geeta Gandbhir and Michele Stephenson's newest in their continued series on race relations, A CONVERSATION WITH ASIAN-AMERICANS ON RACE.
That's it for this week! Until next week, if you have any tips or recommendations for the Memo, please contact me via email here, or on Twitter, @Rectangular_Eye.