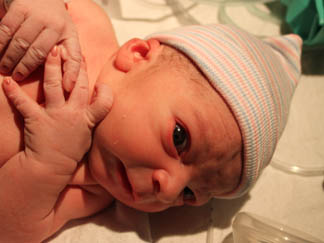 Rumors of a new STF acquisition began swirling a week ago at the Cinema Eye Honors where Raphaela appeared in a gag video looking very pregnant. Discussion escalated at the Jan 19 STF Q&A of RUNNING FENCE where filmmaker Albert Maysles expressed his long held desire to film a childbirth. He was hoping to sell the footage as a Kleenex commercial. Gesturing to the STF audience, he noted, "there's a pregnant woman in the audience tonight."
"That's my wife," said Powers, the moderator. In subsequent days, industry observers speculated over potential filming of the event. "Maysles or [Fred] Wiseman?" asked Dustin Smith of Roadside Attractions. "If you go with Wiseman, that labor would be crazy long."
Ultimately, the deal remained shrouded in privacy due to Lenox Hill's policy of no video-taping. "When it comes to family documentation," Powers said, "we're not ready to compete with Doug Block or Nina Davenport."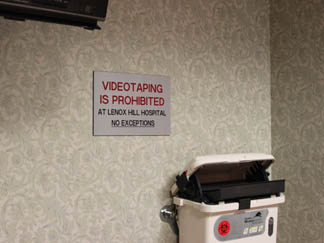 Sorry, Al.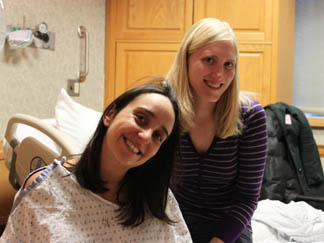 Raphaela with super doula Meghan Mahar (of Birthday Presence), in between contractions. It wasn't always this pretty. In fact, you could say this photo is grossly misleading.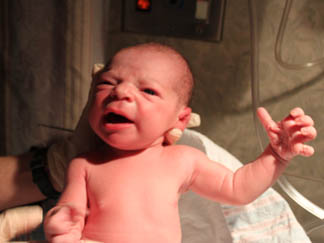 Bez Powers Neihausen, a few minutes after signing on with STF.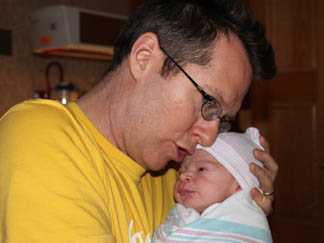 Powers discusses Bez's future role in STF.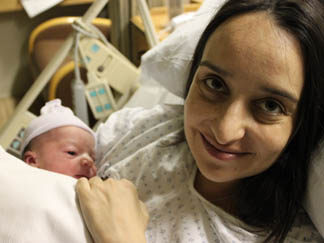 I love this woman!