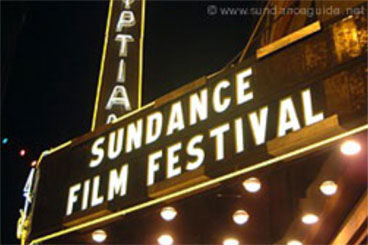 IF A TREE FALLS: A STORY OF THE EARTH LIBERATION FRONT: Marshall Curry keeps revealing new strengths as a filmmaker. His first film STREET FIGHT covered bare knuckle politics. Then RACING DREAMS captured coming of age. This time he turns to an investigation, delving into the underground environmental movement who perpetrated arson in pursuit of their ideals.
THE INTERRUPTERS: When you take director Steve James (HOOP DREAMS) and pair him with author-turned-producer Alex Kotlowitz ("There Are No Children Here"), you can expect a Chicago epic. Those expectations are fulfilled as they immerse us into an urban drama that plays like a non-fiction version of THE WIRE.
MAGIC TRIP: KEN KESEY'S SEARCH FOR A KOOL PLACE: In 1964, Ken Kesey and the Merry Pranksters drove a psychedelic-painted school bus across the country, filming on 16mm cameras. Their trip was made legendary by Tom Wolfe's book "The Electric Kool-Aid Acid Test," but the footage was never seen by outsiders. Now Alex Gibney (CLIENT 9) and his longtime editor Alison Ellwood tap this material to tell a crucial chapter of '60s history.
PAGE ONE: A YEAR INSIDE THE NEW YORK TIMES: The New York Times, dubbed the "gray lady," has long been an inscrutable institution, but finally a filmmaker has slipped under her skirt. Director Andrew Rossi knows how to eavesdrop, having previously documented the elite restaurant Le Cirque (A TABLE IN HEAVEN). In PAGE ONE, he takes us behind the scenes with reporters David Carr, Brian Stelter and others for the best film about the newspaper business since ALL THE PRESIDENT'S MEN.
PROJECT NIM: In the 1970s, a Columbia University professor set out to teach a chimpanzee how to communicate through sign language. The chimp Nim lived under a media spotlight, passed from one caretaker to another like a Dickensian orphan. Director James Marsh (MAN ON WIRE) traces the life of Nim as a bildungsroman. (Watching the film may pique your curiosity for Elizabeth Hess's book "Nim Chimpsky: The Chimp Who Would Be Human.") Last fall, Marsh – who's based in Copenhagen – popped by STF, while on a shoot for this film. He was being tight-lipped about its subject matter. Now I can understand why: he was sitting on a gold mine of characters.
THE REDEMPTION OF GENERAL BUTT NAKED: The name may sound absurd, but General Butt Naked was no joke. During Liberia's civil wars, he led a paramilitary gang responsible for killing thousands. Then he found religion. Filmmakers Daniele Anastasion and Eric Strauss follow him over several years as he seeks forgiveness from his victims and their families. He is mesmerizing character alternately evoking charm, horror, sympathy and suspicion.
WE WERE HERE: This year marks the 30th anniversary of the AIDS epidemic. Filmmaker David Weissman (THE COCKETTES) explores the years of outbreak in San Francisco through the stories of five people who lived through it. Their powerful testimony creates a vital link from past to present, between the living and the dead.
Follow thompowers on Twitter for more updates throughout the Sundance Film Festival.