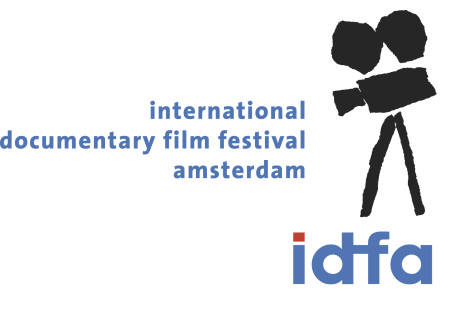 This week the International Documentary Film Festival Amsterdam (IDFA) named its award winners, with SONG FROM THE FOREST named the best feature-length documentary. At DocGeeks, Alexandra Zeevalkink also had coverage of the awards, as did Jennifer Merin of About.com. Brian Brooks of the Film Society of Lincoln Center website reported on the the new doc AI WEI WEI: THE FAKE CASE from director Andreas Johnson, which premiered at IDFA. Emma Norton of the DocGeeks blog also took a look at the new Ai Wei Wei doc. Peter Knegt of Indiewire also reported that IDFA had named a special jury award in honor of the late Peter Wintonick. Realscreen's Adam Benzine reported that international rights–excluding the U.S.–for AMERICAN ARAB had been nabbed by Cargo Film & Releasing at IDFA. And the POV blog this week took note of the digital storytelling manifesto that came out of Quebec recently.
Award season unofficially kicked off this week, apparently. Barry Walsh of Realscreen reported that Ken Loach would receive an honorary Golden Bear award at the upcoming Berlin International Film Festival. Walsh also had news of the Film Independent Spirit Awards' nominees for the documentary prize, as did Christopher Campbell of Nonfics.com and Peter Knegt of Indiewire. At The Wrap, Steve Pond had coverage of the Producers Guild of America doc award nominees. And Adam Benzine covered the Montreal International Documentary Film Festival (RIDM) awards for Realscreen.
The Cinema Eye Honors named its nominees for its Heterodox award, given to a film that bridges the gap between fiction and documentary. Kevin Ritchie covered the news at Realscreen, with Sara Salovaara doing the same for Filmmaker Magazine. At Nonfics.com, Christopher Campbell wrote up the Heterodox award nominees, along with the news that Josh Fox would receive the Hell Yeah Prize for his GASLAND docs.
This week Chicken & Egg Pictures named the recipients of its 23 grantees. Kevin Ritchie of Realscreen had some details on the grants, as did Bryce J. Renninger of Indiewire.
Thomas White penned another piece on the state of docs in the U.S. for Canada's POV magazine, doubling down on DIY distro strategies.
At the Salt Lake Tribune, Sean P. Means interviewed Tabitha Jackson, the new director of the Sundance Institute's Documentary Film Fund and Program.
The POV blog updated its "best of" list for 2013, with Joshua Oppenheimer's THE ACT OF KILLING holding the pole position.
Writing for Nonfics.com, Christopher Campbell had this week's top home picks, which included Chris Marker's LE JOLI MAI and MEDORA from directors Davy Rothbart and Andrew Cohn. Campbell also had a list of docs hitting theaters this week, and another post on doc box office results from last week. And in honor of Thanksgiving, Christopher Campbell rounded up 10 under-appreciated food docs in another post.
LEVIATHAN graced theatrical screens in the U.K. this week, picking up a number of reviews in the process. David Jenkins wrote one at Little White Lies, while Tim Robey considered the film in a piece for The Guardian. And Nick Pinkerton recommended the film in a piece at Sight and Sound Magazine.
The Flaherty Seminar website featured a recap from it's latest NYC event from Yongle Wang.
Harold Goldberg took a look at the melding of documentary film and gaming in a piece for the New York Times.
In his weekly Docutopia post at the SundanceNOW site, Anthony Kaufman highlighted a few Native American-focused docs, including YOUNG LAKOTA. The Independent Lens site hosted an interview by Craig Phillips with that film's directors, Rose Rosenblatt and Marion Lipschutz.
The blog of the PBS show POV hosted an excerpt from the book Tell Me Something: Documentary Filmmakers, containing advice from director Shola Lynch. And also at the POV site, Erin McIntyre interviewed Jessica Edwards, who spearheaded the effort to make the book. Filmmaker Magazine also hosted an excerpt containing some advice to filmmakers from director Lucy Walker.
In his most recent Filmwax podcast, Adam Schartoff interviewed Jessica Edwards about her book, and also spoke with director Michel Gondry in a separate segment.
At Indiewire, Peter Knegt updated a list of the top-grossing doc films of the year, with 20 FEET FROM STARDOM at the top, pulling in $4.8 million thus far.
Canada's POV Magazine published a piece from Cinema Political's Svetla Turnin and Ezra Winton on the late Peter Wintonick.
Sarah Salovaara of Filmmaker Magazine recorded the launch of the MIT Open Documentary Lab's _docubase, a repository of interactive documentaries. You can check out the new resource by going here.
Back at Nonfics.com, Christopher Campbell interviewed Michel Gondry about the influence that documentary film practice had on his narrative work. In a somewhat related piece, Paula Bernstein of Indiewire examined the impact that graphics and animation were having on documentaries.
In a post at his blog, Dan McComb identified some common audio mistakes made by filmmakers in docs.
Robert Greene of Nonfics.com added MANUFACTURING CONSENT, the doc about Noam Chomsky made by Peter Wintonick and Mark Achbar, to his new canon of cinematic nonfiction.
At Filmmaker Magazine, former film executive Jeff Ulin spoke to Chuck Tryon about the reigning influence that theatrical distro had on a film's downstream revenue-generating prospects.
Writing for The New York Times, Dave Itzkoff profiled the film TIM'S VERMEER from the one-name-having magician Teller.
Writing for Indiewire, Eric Kohn took a look at the film A LETTER TO NELSON MANDELA and its case for why the South African leader is overrated. In a separate piece, Kohn also covered the new Lamb of God doc AS THE PALACES BURN from Don Argott has an audience beyond the expected metalhead one.
Ed Symkus of The Boston Globe took a look at Frederick Wiseman's latest film, AT BERKELEY.
In a piece for the Tribeca Film Institute's blog, Zachary Wigon wrote about the need for filmmakers to build a personal brand.
At Nonfics.com, Daniel Walber gave COUSIN JULES from Dominique Benicheti a rare five star review.
Michael Murie updated his list of new cameras and upgrades in a story for Filmmaker Magazine.
Anne Thompson and Beth Hanna took on the ambitious goal of naming the docs most likely to make the Oscar shortlist cut in a piece at the Indiewire blog Thompson on Hollywood.
At Slate, Forrest Wickman showcased a clip from the Kathleen Hanna doc THE PUNK SINGER by director Sini Anderson.
In the latest installment of her Bring Your Own Doc (BYOD) YouTube show, Ondi Timoner spoke to MUSCLE SHOALS director Greg "Freddy" Camalier.
Finally, Heather McIntosh rounded up some salient doc links in a post at her Documentary Site.
That's it for this week. Please send any tips or recommendations for the Memo via e-mail here, or by Twitter to @GuerrillaFace. Thanks and have a great week all!