In the last two days, I've seen several docs that are all about making a difference in your community. Here are a few highlights: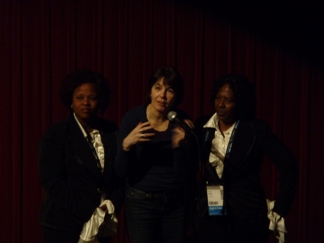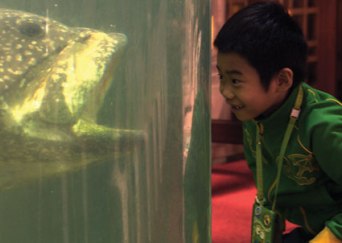 THE END OF THE LINE
made me want to stop eating fish. Seriously. Based on the book by Charles Clover, THE END OF THE LINE explores the devastating effect that overfishing is having on fish stocks and the health of our oceans. Clover and other scientists predict that unless we make some significant changes, fish will be instinct by 2048. Accompanying the film was a useful wallet-sized leaflet from
Seafood Watch
that outlined which fish are okay to consume (e.g. sustainable like farmed rainbow trout) versus which ones are to be avoided at all costs (like blue fin tuna which is endangered with extinction).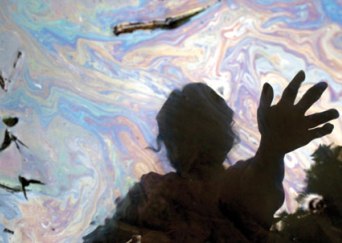 Joe Berlinger's
CRUDE
is a nuanced exploration of a legal battle between Ecuador's rainforest communities and Chevron. The Ecuadorean plaintiffs claim that Texaco (now owned by Chevron) left behind an environmental disaster when they pulled out of the country in 1992. The defendants claim they cleaned up their mess and that any problems are the fault of the national petroleum company that took over. Berlinger follows this David and Goliath story chronicling how the plaintiffs get media and celebrity support with a full spread in Vanity Fair and Trudy Styler's participation.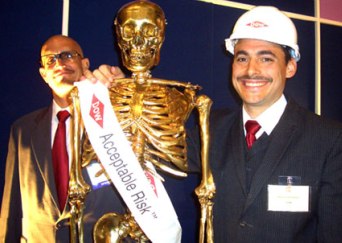 THE YES MEN FIX THE WORLD
is a crowd-pleasing pseudo-documentary classified as a "narrative feature". The "Yes Men" are Andy Bichlbaum and Mike Bonanno, two troublemakers who masquerade as industry leaders at corporate events and expose corporate greed and irresponsibility. For any New Yorkers reading this blog entry, they are also the minds behind the
fake New York Times newspaper
handed out last fall with the unforgettable headline "IRAQ WAR ENDS"