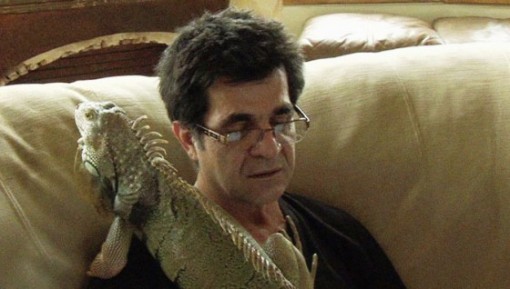 Indiewire subsidiary Criticwire on June 28 had published its mid-year list of the best indie films of 2012, noting that three of the top five were documentaries (THIS IS NOT A FILM, THE ISLAND PRESIDENT, and UNDER AFRICAN SKIES). Documentary Channel blogger Christopher Campbell responding by noting a few of his candidates for best film of the year thus far.
It also sparked a post by Criticwire writer Steve Greene, who kicked up a debate when he asked if film critics favored documentary films over fictional narratives, after noticing that a disproportionate number of docs populated the best film list. Greene came up with a list of four reasons why that might be, ending it with my favorite argument—that docs are simply better than fictional films. Writing for the POV blog, Heather McIntosh responded with four reasons of her own.
In another mid-year assessment, Indiewire on July 5 published its mid-year box office report, finding that docs are having a pretty good year so far. Topping the list were Lee Hirsh's BULLY with $3.5 million, David Gelb's JIRO DREAMS OF SUSHI with $2.5 million, and Kevin Macdonald's MARLEY with $1.4 million. But Christopher Campbell noted that these totals did not account for the expected doc blockbuster KATY PERRY: PART OF ME, which opened on July 5. In fact, on Sunday Box Office Mojo estimated that PART OF ME had grossed $10.3 million since its opening, easily outpacing its competition.
At SundanceNOW's Docutopia blog, Anthony Kaufman marked the Fourth of July by providing a rundown of five documentaries that he believes provide "a reminder of America's values, and the values it's betrayed." Over at POV's blog, Tom Roston did the same, highlighting four docs that he said embody the "most patriotic and independent-minded American documentaries."
POV on Thursday hosted the television premiere of Ian Cheney's film THE CITY DARK, which takes a look at the wide-ranging effects of light pollution. Back in March 2011, Popular Mechanics had interviewed Cheney about the film, following its screening at SXSW that year. POV also rounded-up a number of critic's responses to the film, which is available to be seen online until August 5 at the show's website.
Realscreen's Adam Benzine snagged an interview with Oscar winning director Alex Gibney about his June decision to sell half of his stake in his company, Jigsaw Productions, to Content Media Corporation. Gibney said he had been motivated in the sale by a desire to produce more and direct less. He also indicated an interest in creating more work for television—both fiction and non-fiction. Gibney, well known for his prolific output, this week also managed to hook the New York Times up with an Op-Doc covering a rally against hydraulic drilling practices.
And Chris Darke of the British Film Institute had a chat with NOSTALGIA FOR THE LIGHT director Patricio Guzman, who eruditely touched on a number of disparate issues—Latin American film distribution, funding problems, the eternal myths of science and religion and the state of Chilean political activism.
Writing for the New York Times, Tom Roston investigated the relationship that emerged between THE IMPOSTER director Bart Layton and subject Frederic Bourdin, and the potential perils that arise when filmmakers become too close to their subjects.
At the Doc Channel blog, Christopher Campbell wrote about Oscar-winning director Sharmeen Obaid-Chinoy's continuing problems with her short, SAVING FACE, which profiles the survivors of acid attacks in Pakistan. Campbell, citing a news report on the Indian television station NDTV, wrote that Obaid-Chinoy is being sued by one of the subjects of the film for failing to provide her with a new home and plastic surgery, as promised. Activists had previously moved to block SAVING FACE from being shown in Pakistan to protect acid attack survivors. On a related note, Canada's POV Magazine posted to their nascent tumblr account a profile of Obaid-Chinoy, who co-directed SAVING FACE with Daniel Junge.
At the National Film Board's blog for the web doc about homelessness HERE AT HOME, Oisin Curran examined the host of ethical questions faced by documentary filmmakers, including whether subjects should be provided with monetary compensation for their participation in a project.
Videos from the Tribeca Film Institute's TFI Interactive day, held back in April, began to trickle out this week. On Tuesday, TFI posted a video of IDEO design director Dario Buzzini speaking on designing multimedia projects. That was followed by a Thursday post of a video of NFB producer Loc Dao speaking on the interactive doc BEAR 71. Also, TFI this week announced that Ingrid Kopp had become its full-time director of digital initiatives, and that it had partnered with DOC Meeting Argentina for a pitching program.
Cinema Tropical on June 30 examined the five Latin-American themed docs that were included in the International Documentary Association's Docuweeks program. Two of the films focused on Mexico, with others centered on Brazil, Colombia and Haiti.
USA Today writer Jorge Ortiz reported that the doc BALLPLAYER: PELOTERO about young Dominican baseball prospects had drawn the ire of Major League Baseball for insinuating that recruits are sometimes taken advantage of. In late June, Filmmaker Magazine interviewed Jonathan Paley, who along with Ross Finkel and Trevor Martin directed the movie. The film is set to premiere in the U.S. this week at Maysles Cinema in New York City.
Director Steve James and author Raj Patel this week launched an online fundraiser for their new transmedia project GENERATION FOOD on Indie Go-Go. The project aims to use film, books and other media to show people what steps to take to rehabilitate our food system. The project is one of several documentary projects currently underway at production house Kartemquin Films.
Those living in New York City can avail themselves of a new film series focusing on documentaries and films related wot women and people of color hosted by the Brooklyn Museum of Art, in partnership with POV and Filmwax. The series kicks off on July 26 with a screening of Jonathan Demme's CAROLYN PARKER: THE GOOD, THE MAD AND THE BEAUTIFUL, a profile of a New Orleans resident dealing with the aftermath of Hurricane Katrina.
Also this week, the controversial doc UNLAWFUL KILLING, which alleges a conspiracy to cover up details of the 1997 deaths of Princess Diana and Dodi Al-Fayed, was shelved after the film was unable to procure the necessary insurance to protect it from potential charges of libel. That's probably not a great sign.
Christopher Campbell had this week's theatrical releases, which included Yung Chang's film CHINA HEAVYWEIGHT, and UNITED IN ANGER: A HISTORY OF ACT UP by Jim Hubbard.
As always, we encourage you to send your tips and recommendations for the Memo .(JavaScript must be enabled to view this email address), or tweet them to @GuerrillaFace. Thanks, and have a great week all!