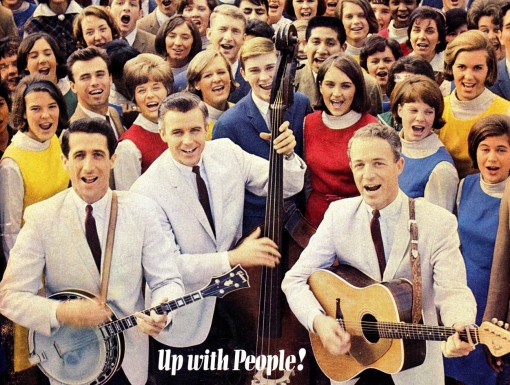 Filmmaker Lee Storey scored a rare win against the Internal Revenue Service this week, after a federal tax court judge ruled on Thursday, April 19 ruled that she could write off tens thousands of dollars in costs related to her documentary filmmaking. Last year, U.S. tax court Judge Diane Kroupa questioned whether her filmmaking efforts could be considered a business, or should be categorized as a hobby for tax purposes. Kroupa's decision affirmed that a filmmaking enterprise, even if it earned no profit, was a legitimate business that might take a longer period of time to see any revenue. Storey had been supported by the International Documentary Association and other film institutions in the case.
This week saw the passing of direct cinema Anne Drew after a prolonged battle with lung cancer. Drew, a Brooklyn native, edited and produced films that examined such topics as ballet and former Indian leader Indira Gandhi. Drew's husband, Robert Drew, whose husband, Robert Drew, shared some elements of his wife's legacy with the Indiewire audience. Christopher Cambpell also recalled the influence of Anne Drew in a post at the Documentary Channel Blog.
Francophiles no doubt rejoiced this week when the lineup for Cannes was released. The folks over at Doc Geeks saved us all some work, pulling out a list of the seven docs that are going to be screened at the festival. Among the films to be shown are THE CENTRAL PARK FIVE, Ken Burns' take on the notorious Central Park Jogger case.
Michael Moore on Wednesday, April 18 shared with a Full Frame crowd the rationale behind the Academy's new Oscar rules for documentaries. Moore promises that the new rules will end the insular and corrupt old way of doing things, while giving appropriate attention to those filmmakers that truly deserve to be considered for an award.
Kevin Ritchie of Realscreen on Thursday, April 19 offered up a preview of Canada's Hot Docs festival, set to run April 26 – May 6. Ritchie said 25 projects were selected from more than 100 submissions to participate in Hot Docs' pitch program.
Realscreen on Wednesday, April 18 published a number of interviews with Canadian documentary filmmakers, who aired their concerns about cuts to the National Film Board of Canada on Indiewire. The CBC and other doc funding/broadcasting entities will also suffer budget cuts in the new fiscal year, with the effects of all these reductions yet to be seen.
There were a couple of recaps of the Full Frame Documentary Film Festival, which ran in Durham, N.C., from April 12-15. Cliff Bellamy at the Herald-Sun examined the tribute program, which honored director and producer Stanley Nelson. And at ITVS's Beyond the Box, Eric Martin wrote about some of the festival's highlights, which included a panel examining lessons to be learned by the KONY 2012 phenomenon for feature-length films.
Indiewire on April 19 took a look at the film offerings available on Doc Club, the documentary-focused SundanceNOW VOD service. Doc Club, which is programmed by STF Artistic Director Thom Powers offers eight new titles a month for $3.99, or an annual subscription of $19.99.
Powers has also been keeping busy as the director of the inaugural Montclair Film Festival, which got an overview from the New York Times' Tammy La Gorge on Friday. The festival is set to run May 1-6, and will kick off with a screening of Julian Farino's THE ORANGES, followed by a gala celebration at Montclair State University.
This week, POV programmer Yance Ford will be holding a Twitter chat to field questions about the television show's submission process. Interested parties can participate by submitting questions via Twitter using the #docchat hashtag, or can follow along by going to http://tweetchat.com/room/docchat. The chat will take place Tuesday, April 25 at 7 p.m.
Director Doug Pray, who had the distinct honor of capturing Mix Master Mike's melding of blues master Robert Johnson and a Dead Prez beat in his film SCRATCH, shared with the journal Flux his seven basic rules for documentary filmmaking. My favorite tip: "When [subjects] give you one word, un-editable answers, just act stupid and ask them what they're talking about, as if you forgot."
Oscar-winning filmmaker Jessica Yu spoke with Filmmaker Magazine about her latest project, LAST CALL AT THE OASIS, which examines the world's worsening water crisis. Yu said she conceptualized the water crisis itself as the protagonist of her new project, and then tried to find human subjects that the audience could connect with.
Kevin Macdonald this week spoke with the IDA about his biopic MARLEY, and the difficulties he encountered getting some of his more reclusive subjects to speak on camera. "There's also a lot of suspicion, particularly in Jamaica, to foreign crews coming in and wanting to do something about Bob Marley. You have to build their trust, and that takes a long time," he said.
Heather McIntosh of the Documentary Site shared with POV her secrets about framing in documentary, illustrating her preferences with several stills taken from favorite films. "Framing is just one part of the discussion of art and cinema, and it can become part of the discussion of art and documentary," McIntosh wrote.
Basil Tsiokos of the What (Not) to Doc blog wrote a nice overview of the docs offered at the San Francisco International Film Festival. Tsiokos said he was keeping an eye out for Michael Palmieri and Donal Mosher's OFF LABEL and Davy Chou's GOLDEN SLUMBER, among other titles.
Filmmaker Tiffany Shlain on Wednesday, April 18 posted on the Tribeca Institute's Future of Film blog a collection of her thoughts about cloud filmmaking. While not doc-specific, the post raises a host of interesting thoughts about the nature of cloud-computing and its potential applications for filmmakers of any stripe.
Blackmagic, a company best known for developing camera peripherals, at NAB this week dropped the news that it would release the Blackmagic Cinema Camera. The news was head-turning enough to warrant takes from both the folks at POV and Filmmaker Magazine. We may see a crop of films shot on the camera over the next few years, as its MSRP is a very doc-friendly $2,995, and will take both Canon EF and Zeiss ZF lenses.
Christopher Campbell of the Documentary Channel Blog has this week's theatrical releases, which include the aforementioned MARLEY.
As always, please send your tips and recommendations for the Memo .(JavaScript must be enabled to view this email address). Have a great week everybody!