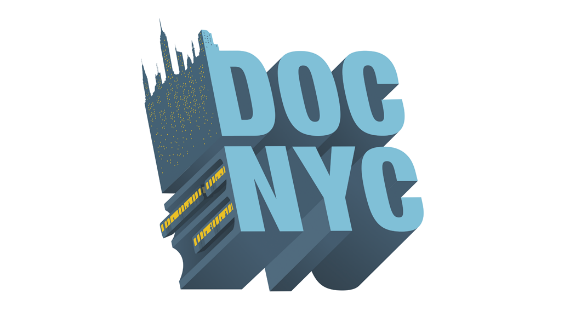 New Yorkers have much to celebrate with the release of the complete DOC NYC 2018 lineup. Featuring 135 feature-length documentaries, 42 of which are world premieres, the festival is set to run November 8-15 at the IFC Center in Greenwich Village and Chelsea's SVA Theatre and Cinepolis Chelsea. The schedule can be found here. Breaking the news at Realscreen, Daniele Alcinii noted, "World premieres at the festival include two-time Academy Award winner Barbara Kopple's NEW HOMELAND, which follows refugee boys from war-torn Syria and Iraq to a Canadian summer camp; Jed Rothstein's ENEMIES: THE PRESIDENT, JUSTICE & THE FBI, a Showtime documentary series; Havana Marking and Sam Hobkinson's THE KLEPTOCRATS, following investigative journalists uncovering the intricacies of the Malaysian financial scandal; and Clay Tweel's OUT OF OMAHA, a coming-of-age tale of twin African-American brothers filmed over eight years."
On Tuesday, the International Documentary Association unveiled its 34th IDA Documentary Awards shortlist, consisting of 31 feature films and 28 shorts. The final IDA nominations in each of the Feature and Short Documentary categories will be announced on October 24th, along with the Special and Creative Recognition Awards. Those shortlisted include festival favorites such as WON'T YOU BE MY NEIGHBOR?, SHIRKERS, MINDING THE GAP and BISBEE '17.
Our own 2018 Fall Season continues tomorrow night at IFC Center with THE SENTENCE by director Rudy Valdez, who will be on hand for a live post-screening Q&A. Sheila O'Malley of RogerEbert.com called it "A documentary portrait of the devastating impact mandatory minimum sentences have had on his [Valdez's] family," while in The New York Times, Ken Jaworowski warns, "You should add five minutes to the actual running time of THE SENTENCE. That's about how long you'll need to mop up your tears at the end of this emotional documentary." Tickets for the screening are still available here.
Outside of the two major announcements from DOC NYC and IDA, it was a relatively slow week in documentary news. The most fascinating read might have come from Eric Kohn at IndieWire who wrote on the surprising fact that Errol Morris' latest film AMERICAN DHARMA hasn't been picked up for domestic distribution. He begins, "Stephen Bannon's name arouses controversy and disdain, so Errol Morris expected to face uncertain audiences when he decided to make Bannon the subject of his next movie. However, even the veteran documentarian didn't anticipate the volume of backlash he received for AMERICAN DHARMA, a feature-length interview with Bannon that digs deep on his role as a senior advisor to Donald Trump and as the architect of his presidency." Though I tend to disagree, reviewing the film for Hammer to Nail, Christopher Llewellyn Reed delineates, "Morris sticks in his critical two cents upon occasion, but in the final, edited version of their conversation, it's Bannon who emerges in control. Perhaps this is because Morris no longer uses his 'Interrotron' – where he created a distance between himself and his subject – but now sits directly across a table from his interviewee. This physical proximity could be responsible for a gentler touch. Whatever the cause, it's disappointing."
Other notable coverage came in from A.O. Scott with his take on Charles Ferguson's 4-hour WATERGATE in The New York Times, along with Todd McCarthy's review in Film Journal International, Jack Hamilton's feature on ESPN's 20-hour documentary BASKETBALL: A LOVE STORY at Slate, Peter Canby's look at the Vietnam-era doc THE WAR AT HOME and Charles Bethea's piece on FREE SOLO, both in The New Yorker. Also worth a look are Joshua Brunsting's review of ANGELS ARE MADE OF LIGHT at CriterionCast and Joey Thyne's take on QUINCY for Nonfics.
Until next week, if you have any tips or recommendations for the Memo, please contact me via email here, or on Twitter, @Rectangular_Eye.