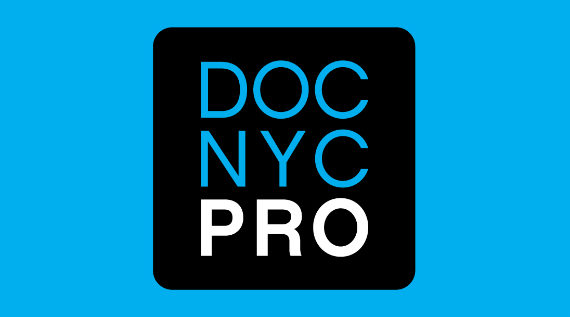 In a busy week for nonfiction cinema news, Vice's incredible coverage of the horrific events that took place in Charlottesville, Virginia, miraculously encapsulated in the 22 minute short CHARLOTTESVILLE: RACE AND TERROR (watched over 5 million times on YouTube at this point) is undoubtedly the lead this week. In response to Trump's appalling press conference following the events, "16 out of 17 members of the President's Committee on the Arts and the Humanities resigned and asked the president to do the same. The White House advisory council is dedicated to cultural issues including arts funding, economic promotion of the arts and arts education among other responsibilities," reports Salon's Gabriel Bell. Ruminating on these events, Jude Dry of IndieWire called WHOSE STREETS? "essential cinema" "for the Charlottesville Resistance."
Almost facetiously, at The Guardian, Rebecca Nicholson asked, "Why political documentaries are storming the screens," just as James Luxford posed the question, "What impact do environmental documentaries really have?" at Little White Lies. Meanwhile at IndieWire, Oscar nominated filmmaker Roger Ross Williams wrote about how Full Frame Documentary Festival's new School of Doc program is attempting to address issues with race in the doc world, describing it as "a program that empowered minority students to tell their own stories, and to expose them to future career opportunities."
In other film festival news, DOC NYC revealed its initial schedule for this year's DOC NYC PRO, an 8-day conference "featuring documentary panels and master classes, including an expanded initiative to support works-in-progress with a section called "Only in New York." DOC NYC also announced this year's Lifetime Achievement Award honorees at the 4th annual Visionaries Tribute would be Sheila Nevins and Errol Morris. Selina Chignall unpacked the announcements over at Realscreen.
The Toronto International Film Festival named a handful of additional docs to its 2017 lineup. Agnès Varda and JR's VISAGES, VILLAGES  was named as part of the Masters program, Jerry Kramer's MAKING OF MICHAEL JACKSON'S THRILLER as part of the Special Presentations program, while a handful of additions were revealed in Wavelengths, including Véréna Paravel and Lucien Castaing-Taylor's CANIBA, Ben Russell's GOOD LUCK, and Wang Bing's MRS. FANG.
The New York Film Festival also added a few docs to its own 2017 lineup as part of its experimental Projections lineup. Titles include Ben Russell's GOOD LUCK, Rosalind Nashashibi's VIVIAN'S GARDEN, and Narimane Mari's LE FORT DES FOUS.
Last week the European Film Awards released its Documentary shortlist of 15 films to be considered for official nominations, which included Stranger Than Fiction alum THE WAR SHOW. The 30th annual European Film Awards will take place on December 9th in Berlin. And while on the topic of awards, Addie Morfoot of Variety had a bone to pick about the fact that many documentaries are double-dipping when it comes time for Emmy and Oscar consideration.
On Tuesday the MacArthur Foundation "announced $5.7 million in grants to seven organizations to support professional nonfiction media makers from diverse backgrounds. A total of $2.25 million will be re-granted directly to independent film projects over three years, with remaining funds providing support for fellowships, workshops, training programs, and professional development." The organizational grantees include Bay Area Video Coalition, Center for Asian American Media, Latino Public Broadcasting, National Black Programming Consortium, Southern Documentary Fund, Sundance Institute, and Working Films.
Nick Broomfield and Rudi Dolezal's WHITNEY: CAN I BE ME was the sole new release to make an impression over the weekend. The film "explores Whitney's tragic end, storied career, her personal life and nuances about her sexuality," wrote Tom Roston at Salon as a lead in to his interview with the music doc veteran Dolezal. At Vulture, Jen Chaney composed an insightful, generally positive take on the film, while in The New York Times, Ben Kenigsberg was less enthused, deeming it a "a surprisingly conventional, dutifully respectful behind-the-scenes portrait of Whitney Houston's rise and struggles with fame and drugs before her death at 48." Cady Lang listed four things she learned from the film at Time, as Eric Deggans discussed the film on NPR's Morning Edition.
Two new shorts turned up online this week, including Daniel Koehler's festival favorite A HOUSE WITHOUT SNAKES (streaming at Short of the Week), and Laura Gabbert's meditation on the US–Mexico border, MONUMENT | MONUMENTO (now available at Field of Vision).
Being that we're all drowning in 'Back To School' marketing, I'll sign off this week with POV's list of 10 Docs About Education. As always, if you have any tips or recommendations for the Memo as we wait for the impending apocalypse, please contact me via email here, or on Twitter, @Rectangular_Eye.