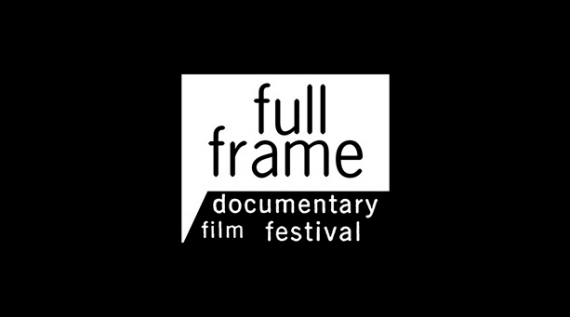 After a week away, we return with a rather sparse memo, with most of the action happening on the festival circuit. The 21st annual Full Frame Documentary Film Festival ran over the weekend, and Tom Roston spoke with the festival's artistic director Sadie Tillery about why the festival has succeeded at being a filmmaker's festival as well as an audience favorite over at Doc Soup. Outlining the festival's program, Basil Tsiokos noted that Hugo Berkeley's THE JAZZ AMBASSADORS, Anne de Mare's CAPTURING THE FLAG, Katie Galloway and Dawn Valadez's THE PUSHOUTS, and Heather Courtney and Anayansi Prado's THE UNAFRAID would all be making their world premiere, along with a handful of others. RaMell Ross' HALE COUNTY THIS MORNING, THIS EVENING won the Reva and David Logan Grand Jury Award for Best Documentary, while Bing Liu's MINDING THE GAP nabbed the Audience Award. The full list of award winners can be found here. The week prior saw the 65th annual Belgrade Documentary and Short Film Festival conclude, with Andrijana Stojković's WONGAR winning Best Feature Documentary and THE OTHER SIDE OF EVERYTHING taking home the awards for Best Editing and Sound Design, reports Vladan Petkovic at Cineuropa. The Parisian Cinéma du Réel also finished up last week, with a wealth of film reviews and interviews from the festival coming in from the fine folks at DesistFilm.
Overseas a pair of major doc pitching events took place. Filmmaker Magazine's Pamela Cohn wrote an extensive outline of this year's CPH:FORUM, "which was exceptionally well-produced and organized by Daniella Eversby, Kartrine Kiilgaard, and their team in a beautiful, comfortable, convivial setting with good coffee, tea and glorious pastries because: Denmark." Meanwhile at Realscreen, Daniele Alcinii covered this year's MIPDoc International Pitch in Cannes, where "director Mina Keshavarz's feature-length documentary SOORA: BREAKING THE SILENCE impressed the judges…with its story following the efforts of four women battling to outlaw domestic violence in Iran," winning the pitch prize and receiving editorial coverage in MIPTV's Daily News, on the MIPDoc website and MIPBlog; entrance to MIPDoc 2019; and one free project registration in the MIPDoc Screening Library in 2019.
Here at Stranger Than Fiction, you may have noticed that we've announced our 2018 Spring Season which is set to kick off on April 17th with Sara Driver's BOOM FOR REAL: THE TEENAGE YEARS OF JEAN-MICHEL BASQUIAT and run through June 5th at IFC Center. Season tickets are now on sale here.
Before I get to general film coverage, it is with a heavy heart that I share Melanie Goodfellow's report at ScreenDaily that Yasser Murtaja, "a Palestinian cameraman who worked on dissident Chinese artist Ai Weiwei's HUMAN FLOW as well as on compatriot Basma Alsharif 's feature OUROPOROS, has died after being shot while covering clashes between Gaza protestors and the Israeli military on Friday. Both Palestinian and Israeli media outlets reported that Yasser Murtaja, 30, was shot in the stomach by the Israeli military while covering demonstrations along the Israel-Gaza border and died later in hospital."
With Sophie Fiennes' GRACE JONES: BLOODLIGHT AND BAMI being the only major doc release this week, the film garnered a substantive feature in The New York Times by Melena Ryzik who declared that it "showcases the 69-year-old music and fashion icon at her most fierce and most vulnerable," as Slant's Keith Uhlich and Doreen St. Félix of 4 Columns both gave it additional warm reviews. Other notable pieces included David Hudson's thorough roundup at The Daily of coverage of Khalik Allah's BLACK MOTHER which screened at New Directors/New Films this past week (no sense in duplicating his fine work), and Lisa Liebman's extensive interview with the filmmaking team behind the hit Netflix doc miniseries WILD, WILD COUNTRY in Vanity Fair, and IndieWire's complimentary FAQ sheet on the series.
After having its world premiere at the Tribeca Film Festival last year, REVOLVING DOORS by James Burns is now available to stream via Short of the Week. And on the podcast front, there are new episodes of both Pure Nonfiction (featuring Jed Rothstein, director of THE CHINA HUSTLE) and The Fog of Truth (featuring a review of KEDI and an interview with TROPHY filmmakers Christina Clusiau & Shaul Schwarz).
As Netflix threatens to pull a quintet of films from Cannes, including Morgan Neville's documentary THEY'LL LOVE ME WHEN I'M DEAD, about Orson Welles, over a festival rule that bans Netflix from the main competition, IndieWire took a poll of film critics asking whether or not Netflix Originals should be considered "Real Movies."
I'll leave you this week with a feature in the Los Angeles Times by Ryan Faughnder on how music company BMG is pushing into the film business with documentaries on David Crosby and Joan Jett. Until next week, if you have any tips or recommendations for the Memo, please contact me via email here, or on Twitter, @Rectangular_Eye.