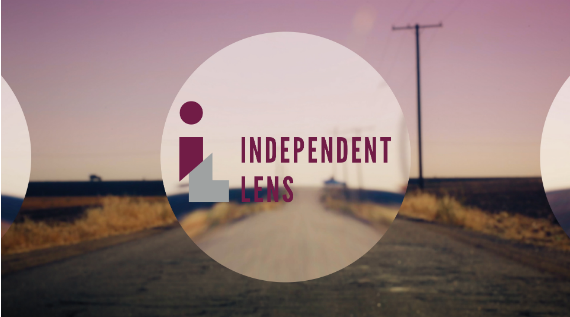 Monday is upon us once again and as we look back at last week's documentary happenings it seems that PBS's announcement of its lineup for the 19th season of Independent Lens (via Variety's Addie Morfoot) should take top billing in this week's memo. The new season is set to kick of on November 6th, 2017 with John Scheinfeld's CHASING TRANE and will run through February 26th, 2018, concluding with Peter Bratt's DOLORES. Among the other selections are Nanfu Wang's I AM ANOTHER YOU, Theo Anthony's RAT FILM, Peter Nicks's THE FORCE, and Jennifer Brea's UNREST.
As Laura Poitras's RISK, a complex, often unflattering film about Wikileaks founder Julian Assange, has reached theaters throughout the United Kingdom, it appears that Wikileaks has sent Cease & Desist letters to various distributors of the film, according to Timothy Geigner at Tech Dirt. Despite Wikileaks's stated mission of open information, the exact wording in the letters were as such, "We therefore demand that you immediately cease the use and distribution of all images of the Named Participants and that you desist from this or any other infringement of the rights of the Named Participants in the future." The film was released regardless, gleaning a thorough and thoughtful review from Danny Leigh in Financial Times.
Far and away the most written about film of the week was Brian Knappenberger's Sundance debuted NOBODY SPEAK: TRIALS OF THE FREE PRESS, which landed on Netflix on Friday. Alissa Wilkinson wrote a rave of the film over at Vox and Eric Killelea composed an extensive feature on the project for Rolling Stone, while Sophie Gilbert was a little more lukewarm on it at The Atlantic. At Wired, Davey Alba and Angela Watercutter went back and forth with their thoughts on the film. And Kaitlyn Tiffany spoke at length with the director for The Verge, while Knappenberger himself wrote a defense of his film over at IDA's blog.
Two years ago, Albert Maysles's final film IN TRANSIT had its debut at the 2015 Tribeca Film Festival. This week it finally arrived in select theaters. Graham Winfrey had the story behind the delayed release at IndieWire. The film has received nearly universal acclaim, including the new wave of reviews that came from Mike D'Angelo of A.V. Club, Barbara Hoffman of the New York Post, Matt Zoller Seitz of RogerEbert.com and Ben Kenigsberg, who named it a NYT Critics' Pick.
Other notable recent releases included Bertrand Tavernier's MY JOURNEY THROUGH FRENCH CINEMA, which was named the Film of the Week at Film Comment by Jonathan Romney, and found a fine review of the film at RogerEbert.com by Godfrey Cheshire. The New Yorker's Sarah Larson reminded us to check out G.L.O.W.: THE STORY OF THE GORGEOUS LADIES OF WRESTLING by Brett Whitcomb prior to the soon to be release Netflix series. In celebration of MUBI's upcoming Werner Herzog retrospective, Daniel Kasman and Kurt Walker interviewed the master. Most notably, Anne Thompson wrote an investigative piece on Lucy Walker's BUENA VISTA SOCIAL CLUB sequel "that became a fiasco" at IndieWire, while at CNN Money, Jackie Wattles reported that SeaWorld is now the subject of two federal investigative probes, one from the Justice Department and another by the Securities and Exchange Commission, in relation to matters brought up in Gabriela Cowperthwaite's BLACKFISH.
Filmmakers may want to take note that ITVS is now accepting applications for its August round of funding – due date is July 28th. On that same wavelength, Deadline's Anita Busch reports that Fork Films has awarded 16 projects from a pool of more than 300 applicants with grants to help them reach completion. Additionally, Tom Roston spoke with director Sam Green at Doc Soup about raising funds for his new Kronos Quartet live documentary project, which is currently almost wholly funded on Kickstarter.
A few notable lists popped up this weeks, including Kate Lemery's 10 Documentaries to Watch With Your Kids This Summer at The Washington Post, Chris O'Falt's 9 Indie Films That Deserve More Attention This Year at IndieWire, and Christopher Campbell's 100 Must-See Documentaries Streaming on Amazon Prime This Month at Nonfics. And it's worth mentioning that Kristine Stolakis's DOC NYC and Hot Docs alum THE TYPIST is the doc Short of the Week.
I'll sign off this week with a pair of excellent inquisitions: Penny Lane asks, "Can a Documentary Be So Bad It's Good?" for Filmmaker Magazine, while at Little White Lies, Katy Vans asks, "What's the relationship between documentary and democracy?" As always, if you have any tips or recommendations for the Memo, please contact me via email here, or on Twitter, @Rectangular_Eye.