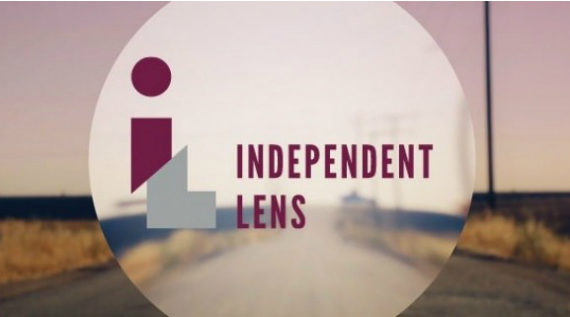 Noteworthy documentary news was few and far between this past week, yet word that PBS's Independent Lens revealed its fall/winter lineup was cause for celebration. Added to its schedule was DAWNLAND on November 5th, THE JUDGE on November 12th, MAN ON FIRE on December 17th, and RUMBLE on January 28th.
In lieu of actual doc news, there was an abundance of dandy pieces on new and recent releases, including Ian Bonhôte and Peter Ettedgui's MCQUEEN, a bio "of designer Alexander McQueen, whose extraordinary gifts, dark preoccupations and tragic death make for a completely engrossing, compulsively watchable film," writes Kenneth Turan in the Los Angeles Times. At RogerEbert.com Odie Henderson had similar thoughts, "This documentary is as welcoming to intense fashionistas as it is to gauche fools like me…it is drop-dead gorgeous to look at, so see it on the biggest screen you can endure." Co-director Ian Bonhôte appeared at The Talkhouse in a piece discussing what he sees at the biggest challenges filmmakers face today, while in The New York Times, Roslyn Sulcas wrote about three recent fashion docs that aren't necessarily about fashion itself.
David Edelstein launched into an excellent take on FAR FROM THE TREE at Vulture, "It takes a beat or so to register the audacity of the title FAR FROM THE TREE, a phrase that's normally presented in a negative context, as in 'One look at Eric and Don Jr. and you know the apple doesn't fall far from the tree.' (Nor do the worms, apparently.) Andrew Solomon's stupendous 2012 tome and Rachel Dretzin's boundlessly empathetic documentary (co-produced by Solomon) home in on the exceptions: children whose very existence leaves their parents wondering what happened between conception and birth." Meanwhile at RogerEbert.com, Glenn Kenny concludes, "In a world that seems in many respects to be headed to hell in a handbasket, that's a fact worth celebrating, and this movie does so in an appropriately humane manner."
As THE KING continues to roll out in more theaters, Christopher Llewellyn Reed reviewed the film for Hammer To Nail, writing "A crazy, wild and digressive ride of a cinematic essay, director Eugene Jarecki's documentary The King uses the life of Elvis Presley as a departure point for analyzing the myth of the American Dream. Is it real? If so, does it still exist? If it ever did, then who is it for? With profound meditations on race and class, the film examines the ongoing experiment that is our nation." He follows this line of thought further in a discussion with his colleagues in the latest episode of The Fog of Truth, in which he also talks to Jon Alpert about CUBA AND THE CAMERAMAN.
Other worthy reads this week included Anne Thompson's piece at IndieWire on how Kimberly Reed's doc exposé DARK MONEY turned into a chilling thriller, Valerie Ettenhofer's take on THE CLEANERS via Nonfics, Robert Abele's review of PATH OF BLOOD in the Los Angeles Times, Joaquin Lowe's interview with Penny Lane at Fandor about her latest film THE PAIN OF OTHERS, So Mayer's feature on Agnès Varda in London for Sight & Sound, and Mike Hale's piece in The New York Times about Kazuo Hara's latest film SENNAN ASBESTOS DISASTER. And let's not forget Jason Kohn talking about his excellent LOVE MEANS ZERO with our own Thom Powers on the latest episode of Pure Nonfiction.
Two new British doc shorts appeared online in BBC's TRUMP: IS THE PRESIDENT A SEX PEST?, which Josephine B. Yurcaba profiled for Bustle, and David Felix Sutcliffe's WHITE FRIGHT, about how "In 2015, the community of Islamberg discovered that a Tennessee minister was plotting the deadliest attack on US soil since 9/11 against their village."
I leave you this week with a pair of valuable pieces: Charles Bramesco asking "Do Anti-Meat Movies Actually Change Minds?" at Vulture, and Sara Alessi on the shifting state of crime docs at TVREAL. Until next week, if you have any tips or recommendations for the Memo, please contact me via email here, or on Twitter, @Rectangular_Eye.