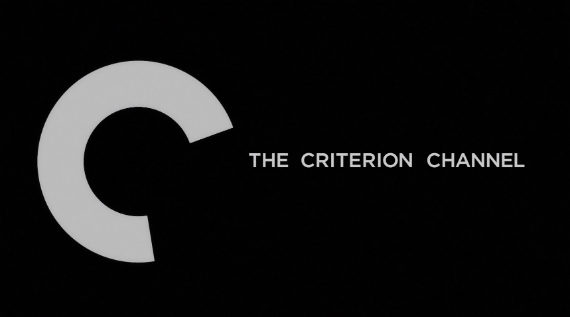 Last week the AT&T Inc.-owned film and television giant WarnerMedia stunned the film community when it announced that it will be shutting the beloved cinephilic streaming service FilmStruck down at the end of November. In response, over 55,000 fans have signed a Change.org petition in an effort to save the service from disappearing into the void, while a whole host of A-list filmmakers also wrote an open letter "to Warner Bros. Pictures Group chairman Toby Emmerich asking for WarnerMedia to reconsider the decision to pull the plug on FilmStruck on November 29," reports IndieWire's Zack Sharf. Writing in The Los Angeles Times, Ryan Faughnder suggests that the shuttering of FilmStruck demonstrates the fragility of film history in the face of our reliance on streaming services: "Streaming companies including Netflix, Amazon and Hulu are spending billions of dollars to create the kinds of next-big-thing TV dramas that draw subscribers, and aren't so interested in hosting vast catalogs of oldies. Compounding the problem, video stores that once facilitated the discovery of esoteric films have mostly vanished, and younger viewers aren't subscribing to cable bundles, let alone watching Turner Classic Movies. Another constraint is that it's costly to convert old movies into streaming-friendly formats."
Responding to the public outcry, The Criterion Collection announced, "If you loved the curated programming we've been doing with our friends at FilmStruck, we have good news for you. The Criterion Collection team is going to be carrying on with that mission, launching the Criterion Channel as a freestanding service in spring 2019…The new service will be wholly owned and controlled by the Criterion Collection. We hope to be available in U.S. and Canada at launch, rolling out additional territories over time. Our library will also be available through WarnerMedia's new consumer platform when it launches late next year, so once both services are live, Criterion fans will have even more ways to find the films they love."
On Friday, Film Independent announced the 2019 Film Independent Spirit Award nominees, including those up for Best Documentary and the Truer Than Fiction Award for emerging director of non-fiction features. Nominees for Best Documentary include HALE COUNTY THIS MORNING, THIS EVENING, MINDING THE GAP, OF FATHERS AND SONS, ON HER SHOULDERS, SHIRKERS, and WON'T YOU BE MY NEIGHBOR?.
DOC NYC wrapped up Thursday night and revealed its award winners two days before the festival's close. Yuqi Kang's A LITTLE WISDOM won the Grand Jury Prize in the Viewfinders Competition, Chuck Smith's BARBARA RUBIN & THE EXPLODING NY UNDEDRGROUND took home the Grand Jury Prize in the Metropolis Competition, Seung-Jun Yi's IN THE ABSENCE won in the Shorts Competition, and OUT OF OMAHA by Clay Tweel won the Audience Award.
AMAZING GRACE finally had its world premiere at DOC NYC one week ago today and the reviews have been nothing short of rapturous. In The Guardian, Jordan Hoffman gushed, "For close to 90 minutes I sat with chills up and down my spine in a near-constant roll. Franklin singing gospel in a badly lit church with rows of cheap movie theatre seats filled with ecstatic fans is a balm for the spirit, and something that needs to be seen." Writing in The Ringer, Rembert Browne's enthusiasm leaps off the screen, "AMAZING GRACE may be the most powerful concert documentary I've ever seen. And I only say 'may,' because a movie like this should not be shown at festivals in small theaters—only in churches or in environments where you can participate. It lives and breathes. Its existence begs you to join in. To feel something." Meanwhile at IndieWire, Eric Kohn concludes his warm review, "The documentary becomes a testament to a kind of spiritual catharsis often absent in a society steeped in angry rhetoric. It may be a relic of the past, but AMAZING GRACE has arrived right on schedule." For those still wondering why it took so long to reach audiences, Brigit Katz outlined all the roadblocks in Smithsonian Magazine.
In other festival news, Ela Bittencourt covered this year's edition of Doclisboa for Film Comment, writing, "Doclisboa's motto this year, "The entire world fits in Lisboa," may seem solipsistic, yet it encapsulates the festival's ambition to not merely draw on the wealth of global cinema but to instill a sense of moral, sociopolitical disquiet. With the presence of Ospina, and the news of Brazil electing, on the same night as Doclisboa's closing ceremony, an ultra right-wing populist president, the moment could not feel more charged—an ominous reminder that, like economics, history too is cyclical. With its triangulation of the American experimental cinema of Benning and Conner, Žilnik's Balkans, and Ospina's Latin America—significantly, now all in the grips of nationalistic right-wing administrations—Doclisboa indeed felt smack in the center of an urgent conversation."
This week also marked the start of IDFA 2018, which, according to Geoffrey Macnab of Screen Daily, opened with its focus on gender parity as it became the first festival to start reporting on how it is measuring up to the gender pledge it signed earlier this year. At Filmmaker Magazine, Lauren Wissot listed her own personal 'Top 10' list of events not to be missed at IDFA this year, as Basil Tsiokos outlined the new films finding their debut at the festival for What (not) To Doc.
In other notable doc coverage this week, Christopher Petkanas wrote at length about another long suppressed film for The New York Times, this one being the Yves Saunt Laurent doc CELEBRATION. Taylor Maple recommended TRANSMILITARY via Bustle, Murtaza Hussain outlined OF FATHERS AND SONS for The Intercept, Christopher Llewellyn Reed reviewed both ANGELS ARE MADE OF LIGHT and THE WORLDS OF URSULA K. LE GUIN for Hammer To Nail, Joshua Brunsting of CriterionCast and Matt Zoller Seitz both reflected on Claude Lanzmann's final project SHOAH: FOUR SISTERS, Hanh Nguyen took a look at the new Netflix doc series DOGS for IndieWire (the first episode of which is directed by Heidi Ewing), Vanity Fair's Julie Miller spoke with A&E IndieFilms' doc guru Molly Thompson, and at Realscreen, Selina Chignall outlined Impact Partners' newly announced plan to launch a doc-focused development fund.
I'll sign off this week with three recommendations: Andrew Karpan's list of 10 Documentary Masterpieces About Artists at Nonfics, Adam B. Ellick and Adam Westbrook's three part New York Times doc series OPERATION INFEKTION about Russian information meddling, and a new Kickstarter campaign to help finish Fredrik Gertten's new doc project PUSH, "a documentary exploring why it has become so expensive to live in our cities." As always, if you have any tips or recommendations for the Memo, please contact me via email here, or on Twitter, @Rectangular_Eye.