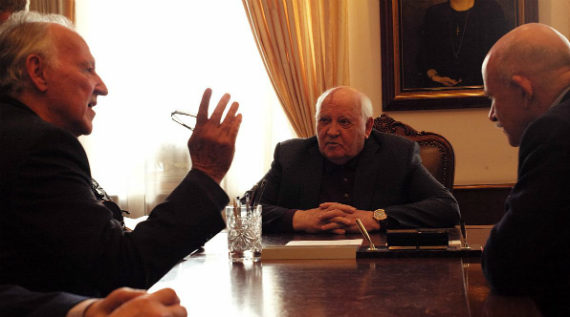 If last week seemed unusually spare, this past week's abundance of doc news surely makes up for it. Kicking things off with an enthusiastic bang, The Ringer's Sean Fennessey makes the case in his must read of the week that the recent financial success of various theatrical doc releases "represent, if not a major moment, then at least a meaningful boomlet for theatrical documentary filmmaking, perhaps the culmination of almost 50 years of evolution and exposure for the form, stretching back to the Maysles brothers' SALESMAN. It has been 40 years since Martin Scorsese's THE LAST WALTZ, about 30 years since Errol Morris's THE THIN BLUE LINE and Michael Moore's ROGER & ME, nearly 25 years since Steve James's HOOP DREAMS, 20 years since Spike Lee's FOUR LITTLE GIRLS, and 10 years since James Marsh's MAN ON WIRE. That half a century of meaningful work with increasing mass exposure has slowly redefined the form, turning what had been considered by some moviegoers a starchy, stiff form of storytelling into some of the most vital, sought-out films in the country."
Meanwhile, as the Toronto International Film Festival and the New York Film Festival began to roll out their big name fiction features, DOK Leipzig revealed that its 61st edition will open with Werner Herzog and André Singer's MEETING GORBECHEV, which sees "Herzog and Gorbachev sit together in the former's Moscow office, engaging in intense conversations about the past and the winding path of history." Bragging of an A-List of docs out-of-competition alongside its much-touted fiction competition, the Venice Film Festival is slated to premiere new work by Errol Morris, Frederick Wiseman, Victor Kossakovsky, Tsai Ming-liang, Sergei Loznitsa and Mark Cousins, just to name a few.
As an extension of DOC NYC PRO's 2018 programming slate, DOC NYC has announced "40 Under 40", a new initiative that "celebrates emerging talent in the documentary world, including directors, producers, cinematographers and editors, during the 2018 edition of the festival." Veteran filmmakers and industry figures in the documentary field can submit a recommendation for one or more nominees here by Friday, August 17.
Last Thursday, the National Academy of Television Arts & Sciences revealed the nominations for the 39th Annual News and Documentary Emmy Awards. The award show itself will be presented on Monday, October 1st, 2018, at a ceremony at Jazz at Lincoln Center's Frederick P. Rose Hall in the Time Warner Complex at Columbus Circle in New York City. The Grierson Trust also announced their Grierson Awards 2018 shortlist, with the awards ceremony scheduled to take place November 5, 2018 at The Queen Elizabeth Hall in London. Both lists are pretty lengthy, so I recommend just clicking through to scan through them in detail.
Two new releases attracted critical attention over the weekend. Kirby Dick and Amy Ziering's new Netflix doc THE BLEEDING EDGE, which "examines the $400bn medical device industry responsible for products such as hip implants and robotic surgeons, through the lens of five products that have wreaked havoc on the lives of thousands," writes Amanda Holpuch in The Guardian. With that noted, Susan Wloszczyna warns at RogerEbert.com, "This is neither the most cinematically entertaining nor the sexiest topic ever examined by what amounts to a Code Red warning sign of a public service announcement. But Dick and producers Amy Ziering and Amy Herdy know the value of focusing on a compelling collection of human subjects who generously relive their first-hand agony." While the pharmaceutical company Bayer has been publicly critical of the film, Alexandra Sifferlin of Time reported, "Just a week before Netflix released The Bleeding Edge, Bayer, the pharmaceutical company behind Essure—a controversial, permanent form of birth control that, when placed inside the fallopian tubes, creates scar tissue that prevents pregnancy—announced it was dropping the product."
The other hot release of the week was Matt Tyrnauer's dishy follow-up to CITIZEN JAIN: BATTLE FOR THE CITY in SCOTTY AND THE SECRET HISTORY OF HOLLYWOOD, which follows the life of Tinseltown gas station hustler Scotty Bowers and "delivers big dollops of sexual revelations about scores of classic-era movie stars" along the way, as Godfrey Cheshire puts it at RogerEbert.com. Though I wasn't a big fan of the film myself, I appreciate Inkoo Kang's take at Slate that "it's an important corrective to many contemporary and historical accounts of Hollywood, reinstating the queerness that has too often been straight-washed out of them."
Those keeping tabs on new online docs should check out THE DISABILITY TRAP by Jason DaSilva, which explores how current American healthcare systems "amounts to institutionalized discrimination against aging and disabled people" and was recently published by Op-Docs. And at VR Scout, Bobby Carlton looked at how The New York Times is using AR in innovative ways to tell story of the Thailand Cave Rescue.
Lastly, with BFI's continuing retrospective going on, its hard to go a week without mentioning Agnès Varda. This week check out Amy Simmons's list of Five Deep Cuts from Varda at the BFI, featuring several docs and several films that draw on elements of non-fiction filmmaking. As always, if you have any tips or recommendations for the Memo, please contact me via email here, or on Twitter, @Rectangular_Eye.