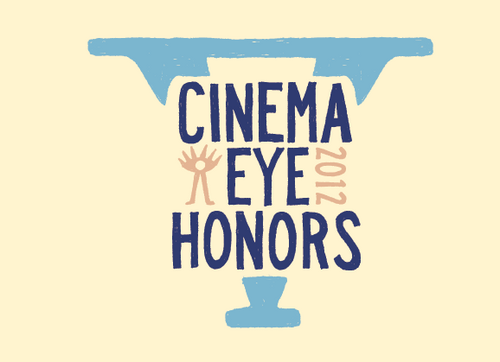 The doc world was set abuzz after the New York Times on Sunday, January 8, broke news that the Academy of Motion Picture Arts and Sciences was substantially changing its submission requirements for documentary films, beginning in 2013. Under the new rules, set to be formally announced this week, documentary films would need to have been reviewed in either the New York Times or the Los Angeles Times in order to qualify for consideration for an Oscar, as part of efforts to cut down on the number of films submitted to the Academy. The changes are expected to make it much harder for films lacking a commercial distributor, as well as docs screened as part of the International Documentary Association's DocuWeeks program, from contending for awards, since those films usually failed to secure reviews in either of the papers.
The Times also reported that the Academy was going to abolish the complicated committee-based method by which documentaries received Oscar nominations, and would open up voting on documentary awards to all Academy members, instead of limiting it only to those who had attended specific screenings. IndieWire took a look at some of the fallout from the decision, and rounded up a few responses. Michael Moore, reportedly one of the forces behind the moves, later gave a more complete rundown of the planned changes to IndieWire.
The Oscar changes might have the unintended effect of bolstering the importance of the Cinema Eye Honors for Nonfiction Filmmaking, the fifth installment of which is set to take place Wednesday, January 11 at the Museum of the Moving Image in Astoria, Queens. (Tickets for the awards show are $75, but Stranger Than Fiction followers can get them for the discounted price of $40 with the code momicineeye. For more info and to buy tickets go here.)
In competition for the Outstanding Achievement in Nonfiction Feature Filmmaking are Clio Bernard's hybird doc THE ARBOR, about playwright Andrea Dunbar; SENNA, Asif Kapadia's masterfully edited biopic about the Brazilian race car driver; James Marsh's investigation of the anthropomorphization of a chimpanzee in PROJECT NIM; POSITION AMONG THE STARS, filmmaker Leonard Retel Helmrich's third and final installment in his trilogy of films about a poor Indonesian family; Patricio Guzman's exploration of the Chilean desert NOSTALGIA FOR LIGHT; and Steve James' film THE INTERRUPTERS, about conflict resolvers working in Chicago neighborhoods beset by violence. Also, directors Bruce Sinofsky and Joe Berlinger are set to become the first recipients of the Hell Yeah Prize (best prize name ever), awarded to the pair for their PARADISE LOST trilogy, which aided in the release of three men wrongfully imprisoned on murder charges. Documentary legend Frederick Wiseman will also receive the 2012 Legacy Award for his 1967 film TITICUT FOLLIES, a stark portrayal of a psychiatric institution in Massachusetts. If you haven't seen the film, you can catch a screening of TITICUT FOLLIES, followed by a Q&A with Wiseman at a special January 17 screening at Stranger Than Fiction. Get more information and buy tickets here.
The decision by the Academy to stress the importance of newspaper criticism was strangely timely, given that it came on the heels of news that J. Hoberman, longtime critic for the Village Voice, had been laid off on January 4, continuing a wider trend of cutbacks in criticism by newspapers. Mark Asch of The L Magazine has a nice look back at Hoberman's time at the Voice, as well as a round-up of tributes from various Hoberman fans. Homages were also paid by Jessica Winter of Time.com, and David Carr of the New York Times. Fellow Times writer A.O. Scott also delivered the Voice a smackdown with what we consider to be the tweet of the week: "the Village Voice has been mostly irrelevant for years, EXCEPT for J. Hoberman and a few others. now worth less than its cover price." (In case you don't get the joke, the Voice is free. Burn.)
In other awards news, the British Academy of Film and Television Arts (BAFTA) January 6 released the "longlists" (the BAFTA equivalent of an Oscar shortlist) for its awards, including for its newly created documentary award category. Making the cut was SENNA; PROJECT NIM; Wim Wender's PINA, an homage to dancer choreographer Pina Baush; GEORGE HARRISON: LIVING IN THE MATERIAL WORLD, director Martin Scorsese's profile of the late Beatle; and Kevin Macdonald's crowdsourced film LIFE IN A DAY. The longlist is to be winnowed to three nominees on January 17. SENNA also managed to get longlisted in five other categories, including best film; it'll be interesting to see how it fares against its fictional narrative rivals.
POV has provided a thoughtful list of the 12 small-town documentary film festivals to look forward to in 2012, finally giving us a reason to visit Muskogee, Oklahoma (pop. 38,310). And Jennifer Merin, who covers documentaries at About.com, has posted a useful calendar highlighting some documentary film festivals in the upcoming year. On the immediate horizon is DocPoint – The Helsinki Documentary Festival, which is set to begin January 24 in Finland.
Over at The Atlantic, associate editor Jared Keller profiles 99%: THE OCCUPY WALL STREET COLLABORATIVE FILM, a crowdsourced filmmaking effort being headed by Audrey Ewell and Aaron Aites. Technology has finally made a crowdsourced production feasible, as evidenced by Macdonald's LIFE IN A DAY. But it remains to be seen if the complications arising from such a model will lead to any kind of widespread adoption by documentary filmmakers in the coming years.
If you're in New York City, it's not too late to catch a special U.S. screening of some international shorts programmed by the folks at DOKUFEST, the largest film festival held in Kosavo. The screening is being held TODAY (Monday, January 9) at the Producers Club at 358 West 44th Street, starting at 6 p.m. Best of all, it's free!
Deadheads rejoiced at news that late Grateful Dead guitarist Jerry Garcia was getting a feature-length doc produced about him, to be helmed by filmmakers Malcolm Leo and John Hartmann. Leo will be building the film around a three-hour interview conducted with Garcia back in 1987. Please continue to stay away from the brown acid.
Now for the shameless plugs. Spring for an STF Winter Season Pass for only $100 ($80 for IFC members), which will get you into nine films (including Wiseman's TITICUT FOLLIES), a free DVD from Docurama, and free popcorn at screenings. Info and tickets can be found here.
In gustatory news, STF Artistic Director Thom Powers has compiled for the peckish two lists of places to eat convenient to IFC Center, depending on your budget:
For Cheap Eats, check here.
For a Splurge, check here.
As always, anyone with tips or recommendations for the Monday Memo can send them to .(JavaScript must be enabled to view this email address). Have a great week!