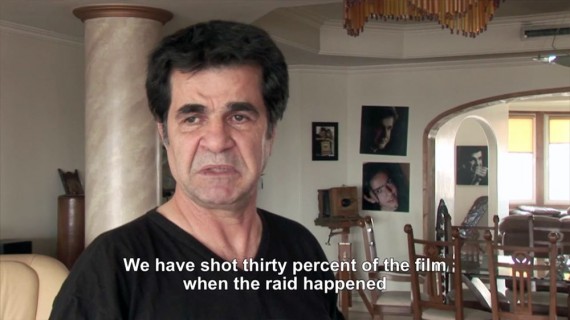 With the release of the Oscar documentary shortlist last week, attention in the media this week turned to prognosticating who will be holding a little gold man come the awards ceremony in February. For those interested in betting on the outcome of the Oscar race, Anthony Kaufman spent his Docutopia column making the odds for the award, establishing THIS IS NOT A FILM as the long shot at 50 to one. At the Documentary Channel blog, Christopher Campbell identified David France's HOW TO SURVIVE A PLAGUE as the dark horse candidate for the win, while the writers at the DocGeeks blog made their case for various picks.
Writing for Realscreen, Adam Benzine had a thorough round-up of doc winners of various other awards, including those of the Independent Documentary Association (IDA), the British Independent Film Awards, the Los Angeles Film Critics and the Boston Society of Film Critics. Writing for the IDA website, Katherine Relth also provided some coverage of the IDA awards. And Benzine was back in a few days to report on the documentary nominees for the Critics' Choice Movie Awards.
Scott Macaulay of Filmmaker Magazine named nominees for the Cinema Eye Honors Awards' Heterodox Award, given to a fictional film that incorporates non-fiction practices. The award ceremony is set to take place January 9.
The film critics at The New York Times turned out their best-films-of-the-year lists, with A.O. Scott identifying five docs he thought warranted mention, naming Dror Moreh's THE GATEKEEPERS his top choice. Meanwhile, Mahnola Dargis avoided a numbered list, but still named a number of docs to her group of the top films of 2012.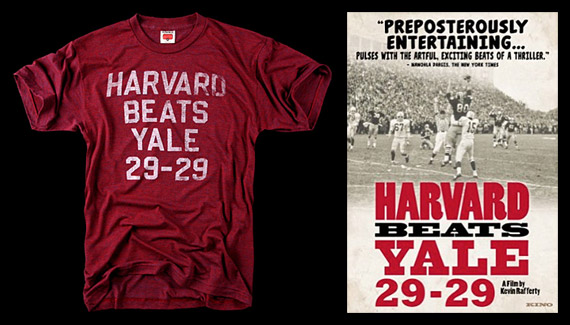 This week Stranger Than Fiction is hosting a Winter Special screening of Kevin Rafferty's film HARVARD BEATS YALE 29-29 on Tuesday, Dec. 18 at 7:15 pm at the IFC Center, with a special introduction by filmmaker David O. Russell (SILVER LININGS PLAYBOOK) and a Q&A with director Rafferty following the screening. STF's Winter Season will kickoff on Jan. 8 next year, so keep an eye out for a lineup announcement.
Jacob Bernstein profiled HOW TO SURVIVE A PLAGUE director David France for the Times this week, noting the streak of awards the film has been racking up in advance of the Oscar award.
Chicken & Egg Pictures this week announced that it would give about $220,000 in grants to 25 female documentary filmmakers, among them Alma Har'el (BOMBAY BEACH); Jehane Noujaim (CONTROL ROOM); and Lyric R. Cabral, who is currently in production on the film (T)ERROR. Kelly Anderson of Realscreen has the details.
Funds were also flowing out of Canadian documentary festival Hot Docs, which announced that about $266,000 (that's Canadian, by the way) in grant money was on its way to 16 different doc projects. Adam Benzine covered the details for Realscreen.
At the POV docs blog, Tom Roston wrote a piece about the nature of documentary criticism, and specifically whether critics too often treated docs with kid gloves. Also on the POV blog, Emma Dessau interviewed filmmakers Katie Galloway (BETTER THIS WORLD) and Scott Thurman (THE REVISIONARIES), teasing out some useful tips for prepping for an interview.
On the D-Word forum this week, Kent Sanderson, Director of Alternative Content & Distribution for Focus Features, took on questions from all comers about digital distribution. You can check out the thread here, but registration on the D-Word is required to do so.
Andrew Roth of the Times reported on the shutdown of a Russian doc production about opposition politicians following police raids of filmmaker Pavel Kostomarov's home. The police did not file any charges against Kostomarov, but also prevented him from speaking about his encounter with law enforcement.
On Bloomberg Live, lawyer John Siegel, who is representing filmmakers Ken Burns, Sarah Burns and David McMahon against an effort by New York City's government to subpoena raw footage from their film THE CENTRAL PARK FIVE, spoke about the journalistic privileges that he believes his clients hold that protect the footage.
Adam Schartoff's Filmwax Radio Show was spent with filmmaker Bill Ross this week, whose film TCHOUPITOULAS can still be seen at the IFC Center for at least a few more days.
The Garrett Scott Documentary Development Grant for first-time doc filmmakers is now accepting applications. Those given the award will be provided a chance to attend the Full Frame Festival in April 2013, meet with experienced filmmakers and attend master classes.
At Filmmaker Magazine, Martha Early got a chance to throw five questions at CHASING ICE director James Balog, whose film chronicles massive ice loss across the globe. Also, Alix Lambert spoke with director Tony Pemberton, who is currently in post on his DEVO documentary ARE WE NOT MEN? I missed this one last week, but Brandon Harris also had an interesting piece on the self-distro model adopted by director Adam Bhalla Lough for his Lee Perry doc THE UPSETTER.
Christopher Campbell, this time writing for Movies.com, expanded his doc book list into a full-fledged gift guide for documentary film lovers (even the man with everything could use a GREY GARDENS t-shirt bearing the visage of little Edie.)
And at Vice Magazine, Alex Miller got to interview British filmmaker Adam Curtis, describing him as "Britain's greatest documentary filmmaker" in the process, a descriptor I'm sure at least a few doc aficionados would take issue with.
Scott Macaulay of Filmmaker Magazine reported on the launch of the interactive documentary THE AATSINKI SEASON by filmmaker Jessica Oreck and studio/tech company Murmur Co. The project is the first to launch coming out the POV Hackathon held back in July.
At Tribeca Film's website, director Antonino D'Ambrosio, director of the film LET THE FURY HAVE THE HOUR, shared his creative process in a blog post.
North of the border, the Torontoist nominated the Canadian government for a villain of the year award for mandatory budget cuts made to the National Film Board (NFB) that began to take effect this year.
That's it for this week's news. Please remember to e-mail tips and recommendations for the Memo here, or send them via Twitter to @GuerrillaFace. Thanks, and have a great week everyone!