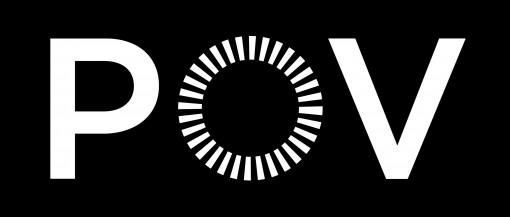 The big doc news this week came on Wednesday, May 9, when it was announced that PBS had agreed to reschedule its doc shows POV and Independent Lens, moving them from the viewing hinterlands of Thursday night to Monday evenings at 10 p.m. In addition, PBS said it would develop a new multimedia film fest that would showcase films from both programs, set to launch in mid-2013. For the season beginning in June, POV would still air on Thursdays, but both would make the switch to Mondays starting with Independent Lens' new season in October. In a blog post, POV described the announcement as a "great day." And the New York Times' Media Decoder Blog spoke to Gordon Quinn of Kartemquin Films, the production house that led the lobbying effort to get the shows moved from Thursday nights, where Independent Lens' ratings had declined precipitously.
PBS on May 2 had also announced that it would produce a three-episode, six-hour series chronicling the experiences of Latinos in the U.S. from 1800 until the 21st century. Emmy Award winner Adriana Bosch was tapped as the series producer.
The POV blog also had the time this week to recap the Twitterthon hosted by SundanceNOW on May 9, which featured our own Thom Powers (@ThomPowers), along with @SundanceNOW, Programmer and doc blogger Basil Tsiokos (@1basil1) and Christopher Bell of Indiewire's The Playlist (@ThePlaylist). The conversation should still be archived and searchable on Twitter under the #SundanceNow hashtag.
In addition to his work on the Twitterthon this week, Basil Tsiokos also broke down his experience at Hot Docs with a series of three posts replete with capsule reviews. You can find part one here, part two here and part three here.
Indiewire on May 9 published a recollection of Hot Docs programmer Charlotte Cook's inaugural year in the festival's driver seat. One of her first thoughts after scoring her gig? "Hot Docs had taken a chance on me, and now I had four months to try and not break the largest documentary festival in North America," she said. I'm pretty sure she did a great job.
The Hollywood Reporter took a gander at the selections at this year's Sheffield Doc/Fest, set to run from June 13-17. The folks over at DocGeeks also had a nice rundown of the films being offered across the pond this year, along with other events.
The folks at the International Documentary Association hooked us up with a flashback to the administration of Bush 41, posting a 1988 issue of Documentary Magazine in its entirety in advance of its Doc U event on the future of documentary film on PBS. The issue is certainly an interesting reminder of how cyclical some of the documentary filmmaker's struggles seem to be.
Indiewire on May 11 published a short profile of Jason Spingarn-Koff, filmmaker and curator of the New York Times' relatively new Op-Docs initiative. Spingarn-Koff said of the effort, We're trying to create a forum for filmmakers to express themselves using their medium, just like our print Op-Ed contributors use their talents as writers."
Variety on May 11 published its overview of the doc selections at this year's Cannes, which number seven in total.
This week the D-Word online doc community is hosting a five-day discussion (registration required for access) with doc script doctor Fernanda Rossi on how filmmakers can improve their loglines and pitches to better their chances of receiving funding.
Uniondocs took notice of a documentary class being offered by Jem Cohen at the International Center of Photography this July. The class with the filmmaker, who made the seminal Fugazi concert film INSTRUMENT, runs $460. More information is here.
As always, Christopher Campbell of the Documentary Channel has this week's theatrical releases, which include Joe Berlinger's examination of the making of the Paul Simon record Graceland, which he made in South Africa during the apartheid era.
You can send tips and recommendations for the Monday Memo .(JavaScript must be enabled to view this email address), or tweet them to @GuerrillaFace. Have a great week everybody!