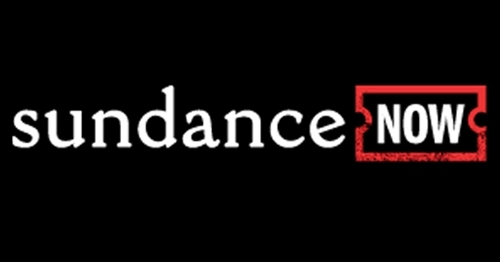 Watch this space later today when STF publishes its Top 100 list of documentary Twitter feeds. We'll be watching those feeds this Thursday, May 10 when SundanceNOW hosts a live Twitterthon at 9 pm EST to mark the launch of DOC CLUB. The Twitterthon will feature a lively exchange on documentary trends with filmmakers, programmers and critics including Doc Club curator Thom Powers (@ThomPowers), Stranger Than Fiction (@STFdocs), DOC NYC (@DOCNYCfest), SundanceNOW (@SundanceNOW), Indiewire's The Playlist (@ThePlaylist) and others. You can join the discussion by tracking the hastag #SundanceNOW. To participate, tweet a question or comment using the designated tag. Everyone who participates with at least one tweet is eligible to win a free subscription to DOC CLUB.
Top bragging rights at the Hot Docs festival this year fell to CALL ME KUCHU by Katherine Fairfax Wright and Malika Zouhali-Worrall, which won the best international feature prize. Nisha Pahuja continued to collect accolades for THE WORLD BEFORE HER, which was named the best canadian feature. The special jury prizes for best Canadian and international features were given to PEACE OUT by Charles Wilkinson and THE LAW IN THESE PARTS by Ra'anan Alexandrowicz, respectively. The Dorkshelf blog on May 2 took the time to throw up a midweek Hot Docs report featuring some capsule reviews of films they had taken in.
The world this week lost musician, filmmaker, distributor and Beastie Boy Adam Yauch, better known by his emcee moniker, MCA. Yauch in recent years had turned his attention to filmmaking and distribution, directing the documentary GUNNIN' FOR THAT NO. 1 SPOT and founding distributor Oscilloscope Laboratories. Manohla Dargis of the New York Times on May 4 assessed Yauch's impact on the film world, while Christopher Campbell of the Documentary Blog also paid tribute in a post. Our thoughts and prayers go out to Yauch's family and friends.
Writing for The Wrap, Steve Pond on Monday, April 30 had reported that films screening in The International Documentary Association (IDA) DocuWeeks program would again qualify for Oscar consideration, despite rules changes that had thrown that possibility into doubt. However, the qualification had resulted from the Los Angeles Times' decision to review every film screened at DocuWeeks. Also, IDA on May 3 announced its dates for this year's program. The series will screen from August 3-23, 2012 at the IFC Center in New York, and from August 10-30, 2012 at the Laemmle NoHo 7 in Los Angeles.
The International Documentary Film Festival Amsterdam (IDFA) in an April 27 Facebook post announced that the second selection round for its Jan Vrijman Fund had been cancelled this year due to government budget cuts. The fund was dedicated to helping filmmakers in developing countries. In response, IDFA Director Ally Derks made a public plea to the government to ask it to restore funding.
Canadian documentary filmmaker Kevin McMahon on May 5 presented an argument for making the documentary the official art form of Canada, in response to news that the government was cutting the budgets of filmmaking institutions the National Film Board of Canada (NFB), the Canadian Broadcasting Corp. (CBC) and Telefilm.
In their "Filmmaker's Toolkit" section, Indiewire on Tuesday, April 30 posted eight tips that filmmakers should consider when asking themselves if their project is ready for a crowdfunding effort. An interesting idea raised by the post is that as crowdfunding efforts grow in popularity, so too will donor fatigue, making successful crowdfunding campaigns even more work for filmmakers.
Another helpful titbit came via ITVS's Beyond the Box blog, which gave us a post by ITVS Vice President Claire Aguilar on how to pitch your film at Tribeca.
Realscreen's Adam Benzine this week noted the new trend of Hollywood remaking documentary films into "fictional" narratives, noting that UNDEFEATED, BROOKLYN CASTLE and INDIE GAME: THE MOVIE had all been tapped for such a purpose.
Paste Magazine on Monday, April 29 released the latest incarnation of its annual list of 20 Great Documentaries to Watch on Netflix. The list has a nice mix of social issue docs and formally interesting films, and is topped by Davis Guggenheim's WAITING FOR "SUPERMAN."
At the Huffington Post, Jonathan Kim spoke with director Ondi Timoner about her new projects, the online interview show with documentary filmmakers, BYOD (Bring Your Own Doc) and a YouTube channel dedicated to investigating the tech startup world.
Stuart Nussbaumer of Filmmaker Magazine took a look at four Tribeca docs that may not have gotten a lot of attention during the actual festiva: THE ZEN OF BENNET; EVOCATEUR: THE MORTON DOWNEY JR. MOVIE; MANSOME; and SEXY BABY.
Doc journo Tom Roston on Saturday, May 5 hosted a discussion of branded documentaries at documentary arts space UnionDocs. But before that, he posted a few of his ideas on the subject at the POV blog. With funding an ever-present challenge for filmmakers, Roston says it's increasingly likely that the line between branded content and documentary will continue to blur.
In a slight counter to the prospect of a doc world dominated by marketing, the Documentary Television blog on April 30 posted a great round-up of documentary funding institutions available to those in North America. And Indiewire on May 4 rounded up some advice from established filmmakers for first-timers taken from a Hot Docs panel.
In the cable TV world, Indiewire May 2 reported that the Oprah Winfrey Network (OWN) would not renew its agreement with documentary content producer ro*co Films Productions, but that it would continue to solicit submissions from independent content producers to be aired on the channel.
The IFP has put out its call for entries for documentary works-in-progress. The deadline is May 25, and you can find more information here.
Younger filmmakers in New York City may be interested in attending an artist town hall meeting on how to make it as a younger artiston Wednesday, May 16 at 6 p.m. in the Bronx. The meeting is being hosted by the Bronx Council on the Arts, in partnership with the Cultural Strategies Initiative.
Filmmaker Errol Morris this week also published a series of three long posts on the New York Times' Opinionator blog on the theme of "What's in a Name?" Morris kicked off the inaugural post with a quote from surrealist painter Rene Magritte (ceci n'est past une blog).
Christopher Campbell of the Documentary Channel blog has this week's theatrical releases. Among them are Jessica Yu's LAST CALL AT THE OASIS about the world's dwindling water supplies, which is reviewed by the New York Times here. Also reviewed by the Times this week was ballet doc FIRST POSITION, by director Bess Kargman.
As always, please send any tips or recommendations you have for the Memo .(JavaScript must be enabled to view this email address). Have a great week everybody!