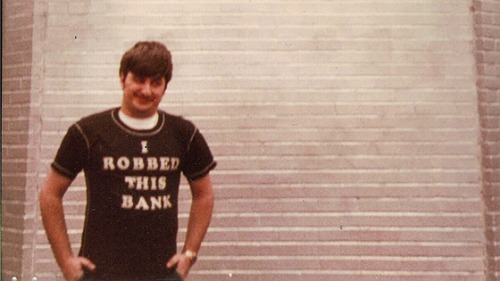 This week the documentary THE DOG from directors Allison Berg and Frank Keraudren reached movie theaters. At the New York Times, Manohla Dargis awarded the film a NYT Critics' Pick, while Diane Anderson-Minshall of The Advocate also wrote on the film. Josh Modell reviewed the film for the A.V. Club, while Susan King of the Los Angeles Times spoke to the filmmakers.
The Karen Schmeer Film Editing Fellowship has opened its call for applicants for 2015. The fellowship helps emerging documentary editors to hone their craft by providing them with resources and mentorship over the course of a year. The fellowship was founded to honor Karen Schmeer, a film editor who was killed in a hit-and-run-accident in 2010.
The NYC-based Diverse Filmmakers Alliance is also in search of applicants for its inaugural year. The alliance is designed to give filmmakers feedback in an environment that is aware of and acknowledges the politics and power dynamics inherent in the relationship between a filmmaker and their subjects. For more information, or to apply, please go here.
In distribution news, Realscreen's Manori Ravindran reported that Sony Pictures Classics had acquired worldwide rights for MERCHANT OF DOUBT from director Robert Kenner. Realscreen colleague Adam Benzine had the news that The Orchard had secured U.S. rights for the Marshall Curry film POINT AND SHOOT.
Also at Realscreen, Kevin Ritchie reported on some of the doc titles getting added to this year's Venice International Film Festival.
At Indiewire's Shadow and Act blog, Tambay A. Obenson wrote that the new Hot Docs-Blue Ice Group documentary fund for African filmmakers was now accepting applications.
Writing for the POV blog, Brian Chirls shared some info on creating a video transition for web videos playing in a browser. Also at POV, Tom Roston wrote on the forces behind the release of so many docs in the summertime. And Emma Dessau interviewed Hugo Sweeney of Canada's National Film Board regarding short interactive art in yet another post.
Back at Realscreen, Adam Benzine reported on the release of the list of Canadian docs that would be featured at this year's Toronto International Film Festival.
The Columbia Journalism Review's Lene Sillesen wrote on Netflix's practice of withholding granular streaming data from documentary filmmakers.
On this week's Filmwax Radio podcast, Adam Schartoff spoke with documentary filmmakers Allison Berg and Frank Keraudren (THE DOG), Shosh Shlam and Hilla Medalia (WEB JUNKIE), and Michael Rossato-Bennet (ALIVE INSIDE).
Shosh Shlam and Hilla Medalia also wrote a short piece on their film for The Daily Beast website.
At Indiewire, director Ava Warbrick wrote a guest post explaining how she finally discovered the right star for her documentary.
This week RICH HILL director Tracy Droz Tragos was featured in a segment of The Daily Show.
Writing for The Dissolve, Noel Murray considered a recent survey from Aggregate on the effectiveness of social issue documentary.
Over at the International Documentary Association (IDA) website, Michael Galinsky interviewed director Jeremiah Zagar about his latest film THE TRIALS OF PAMELA SMART.
In a short video featured on the British Film Institute's Sight and Sound Magazine website, director Robert Greene shared an ode to the art of nonfiction.
Back at The Dissolve, Noel Murray wrote on the documentary films of Krzysztof Kiewslowski.
In a post for Indiewire, Anthony Kaufman considered the challenges facing the doc market at the Toronto International Film Festival
Writing for the Chicago Reader, Ben Sachs penned a considered piece on the 1983 film ONE DAY PINA ASKED . . . from director Chantal Akerman.
At the Indiewire's Shadow and Act blog, Jai Tigget spoke with Laurens Grant about her latest film, this one focusing on Jesse Owens.
Christopher Campbell of Nonfics.com wrote a post on the recent British Film Institute's poll of the greatest documentaries ever.
At the Guardian, Kim Willis profiled Dokufest, the documentary-focused festival held every year in Kosovo.
Jason Guerrasio of The Tribeca Film Institute (TFI) announced the recipients of their new media fund, with several worthy projects named.
In a post at Indiewire's Women and Hollywood blog, Kelcie Mattson had a chance to interview Tracy Droz Tragos.
Writing for his Channel Nonfiction site, Gregory Crofton shared a piece about the feature completed by the late Robert Drew about his wife.
At the CMSImpact blog, Patricia Aufderheide wrote a piece on how fair use doctrine was employed in the film DREAM DECEIVERS.
Back at the IDA website, Ron Deutsch spoke with Ron Mann about regarding his doc on filmmaker Robert Altman and other subjects.
The folks behind ITVS thoughtfully gathered together information needed to apply to ITVS during it's open call season.
Finally, Basil Tsiokos turned out an overview of this year's Locarno Film Festival.
That's it for this week. Please send any tips or recommendations for the memo here, or contact me via Twitter at @GuerrillaFace. Thanks and have a great week.