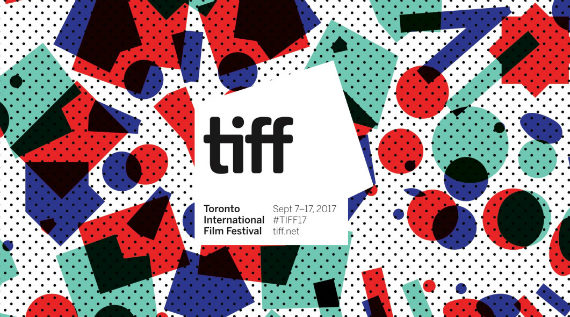 After ten days of film-going, the Toronto International Film Festival came to a close last night after the Grolsch People's Choice Documentary Award was bestowed upon Agnès Varda and JR for their L'Œil d'or winning collaboration FACES, PLACES at the awards ceremony at the TIFF Bell Lightbox. The week prior, the Board of Governors of the Academy of Motion Picture Arts and Sciences voted to honor Varda with an Oscar at the annual honorary Governors Awards to take place in November, reported Anne Thompson at IndieWire.
Unsurprisingly, there have been reams of coverage coming out of Toronto, from round-ups such as Thompson's documentary breakouts or The Hollywood Reporter's Best of the Fall Festivals, which names Greg Barker's "fascinating, frequently moving" THE FINAL YEAR and Brett Morgan's "wondrous, moving account of" trailblazing wildlife conservationist Jane Goodall among its rank, as well as copious doc reviews logged (too many to individually list here) by the hardworking folks over at Cinema Scope, MUBI's Notebook, IndieWire, Nonfics & POV Magazine. In IDA's The Feedback, Tom White spoke with director Erika Cohn about her TIFF debuted feature THE JUDGE, which had a rough cut preview earlier this year as part of IDA's DocuClub. Jeremy Elphick talked to Ben Russell about his new mining doc GOOD LUCK, "his lengthy relationship with Suriname, and the experience of shooting for the first time in Serbia," at 4:3. Additionally, Nicolas Rapold interviewed Lucien Castaing-Taylor and Véréna Paravel, the directors behind the much discussed CANIBA, "about the film's aesthetics and ethics beachside at the Venice film festival, where CANIBA had its world premiere before screening at TIFF and in Projections at the New York Film Festival." Let's not forget that the team at Realscreen covered TIFF's Doc Conference, with Jessica Mach on gender barriers in the doc industry, Daniele Alcinii on lessons in privately financing your documentary, and Selina Chignall on building a career in documentary. More will surely surface in the week to come.
Having had its world premiere in Venice and subsequently been shown at TIFF, Frederick Wiseman's EX LIBRIS – THE NEW YORK PUBLIC LIBRARY has had the unusual privilege of opening theatrically in NYC before Toronto even began to close its curtains. As a result, the film has garnered quite a critical reception, with Nick Pinkerton's piece in Artforum proclaiming of Wiseman's films, "The least of them are always of interest, and the greatest—in which company EX LIBRIS belongs—are nothing short of emancipatory," while at RogerEbert.com, Matt Zoller Seitz sees that "EX LIBRIS portrays the New York Public Library system, and by extension all such systems, as a benevolent force in public life, pushing back against anti-intellectual attitudes, breaking down social barriers, and fostering a sense of community in a time of technologically induced loneliness and narcissism." A pair of opposing pieces on the film turned up from Richard Brody and Anthony Lane at The New Yorker, as Wiseman's latest was selected as WNYC's Documentary of the Week and as a NYT Critics' Pick by Manohla Dargis. The 86-year-old filmmaker also turned up in extensive conversation with our own Thom Powers in the latest episode of Pure Nonfiction, as well as with Akiva Gottlieb at the IDA homepage and with Daniel Kasman in MUBI's Notebook.
As TIFF rolled on, Doclisboa announced that EX LIBRIS, Laura Poitras' RISK, Claude Lanzmann's NAPALM, and Wang Bing's BITTER MONEY and MRS. FANG will all be part of its "From the Earth to the Moon" program this year. The 13th annual Camden International Film Festival ran September 14th through the 17th this past weekend and Scott Macaulay previewed the festival happenings in Filmmaker Magazine, "Hot on the heels of Toronto, CIFF is a growing festival that is luring more and more filmmakers as well as funders to take part in discussions about non-fiction in an enviably bucolic environment." Meanwhile, Eugene Hernandez wrote a wrap-up of this year's Telluride Film Festival in Film Comment, singling out doc selections such as Göran Hugo Olsson's THAT SUMMER, about "four previously lost reels featuring the subjects of the Maysles Brothers' GREY GARDENS," and Ai Weiwei's HUMAN FLOW, "a comprehensive look at the international migrant crisis."
Outside the festival circuit, "The first half of the Creative Arts Emmy Awards took place in Los Angeles this weekend, kicking off the biggest awards season of the year for the TV industry," reported Kieran Fisher at Nonfics. Ava Duvernay's 13TH went home with four awards, including Outstanding Documentary/Nonfiction Special, Outstanding Nonfiction Writing, Outstanding Music and Lyrics, and Outstanding Motion Design, while Ezra Edelman's O.J.: MADE IN AMERICA went home with awards for Outstanding Nonfiction Directing and Outstanding Nonfiction Picture Editing.
Last Tuesday, Variety's Dave McNary broke the news that "the International Documentary Association will give its Courage Under Fire Award to filmmakers and subjects involved with documentaries about the war in Syria. The organization will present the award Dec. 9 at its 33rd Annual Documentary Awards at the Paramount Studios backlot in Los Angeles. Abigail Disney will receive the Amicus Award; Lourdes Portillo will receive the Career Achievement Award; and Yance Ford will receive the Emerging Documentary Filmmaker Award." As IDA announced that it would be honoring Syrian filmmakers, Film Quarterly published Chad Elias' piece "Emergency Cinema and the Dignified Image: Cell Phone Activism and Filmmaking in Syria" and Daniel Walber reviewed Ziad Kalthoum's TASTE OF CEMENT, "an impressionistic portrait of Syrian workers in exile," at Nonfics.
Yance Ford is to receive IDA's Emerging Documentary Filmmaker Award for his incredible, heart-wrenching debut STRONG ISLAND, which arrived on Friday via Netflix. Steve Rose composed a glowing feature on the film in The Guardian, beginning, "Ten years in the making, Ford's award-winning Netflix documentary started as an intimate film about his brother's murder in 1992. But it has become part of a national argument about whether young black men can feel safe in the US." "Narratively and aesthetically innovative, and emotionally gripping, STRONG ISLAND is, above all, deeply cinematic, and the kind of film we need more of in our current era," rhapsodized Christopher Llewellyn Reed at Hammer To Nail. Similarly positive reviews came in from Mike D'Angelo at A.V. Club and Sheila O'Malley of RogerEbert.com. Working through the film further, Lauren Du Graf interviewed Ford about his immensely personal debut for Reverse Shot.
Having opened at the Film Society Lincoln Center on Friday, Theo Anthony's festival favorite RAT FILM continued to pick up some more positive press. Steven Zultanski deftly wrote at the relatively new outlet 4Columns, "Against the illusion of capitalism's neutrality, Rat Film's juxtaposition of historical detail, personal experience, and formal experimentation suggests a way of mapping and constructing history that is intentionally partial, positioned, and open-ended." Writing for NPR, Andrew Lapin raved that "Anthony is doing what documentary filmmakers rarely have the courage to do, which is to use his assembly of footage to drive a pointed, deliberate argument that is still firmly rooted in artistry rather than political message-making."
Ken Burns has returned to living rooms everywhere with his new 10-part, 18-hour epic THE VIETNAM WAR, and folks like Vox's Todd VanDerWerff are declaring it "a staggering achievement" that's simultaneously "brilliant, infuriating, boring, hypnotic," as David Fear suggests that the series "will completely reshape your perspective on the war that divided the Sixties" in Rolling Stone. Meanwhile at IndieWire, Hanh Nguyen wrote that "THE VIETNAM WAR is the documentary I've been waiting for as a Vietnamese refugee." Judy Berman shared where to stream 11 of Burns' previous films in The New York Times, while the first episode of THE VIETNAM WAR is now available to watch via PBS here.
Phew – what a busy week for doc news! I'll leave you with the announcement, via Mike Fleming Jr. at Deadline, that Steve James' ABACUS: SMALL ENOUGH TO JAIL is being adapted as a Hollywood fiction film with Justin Lin, of FAST & FURIOUS fame, sitting in the director's chair. And finally the most hopeful break of the week, Zack Sharf of IndieWire reported that thanks to a selfless cinema hero named Habibullah Ali, "7,000 Afghan films hidden from the Taliban are now being saved and digitized." In fact, according to Afghan Film general director Mohammad Ibrahim Arify, "there are 32,000 hours of 16mm film and 8,000 hours of 35mm film waiting to be digitized and preserved. The films range from state-produced features from the 1970s to documentary footage dating back to the 1920s."
Until next week, if you have any tips or recommendations for the Memo, please contact me via email here, or on Twitter, @Rectangular_Eye.