Written by Nicole Alicia Watson
Starting today and running through November 13, The 2nd Annual Other Israel Film Festival will take place at The Jewish Community Center (JCC) in Manhattan and Cinema Village. The purpose of the festival is to present films that celebrate the diversity of Israeli life, with a specific focus on the daily lives of the Arab Citizens who are rarely seen outside the context of the Israeli-Palestinian conflict.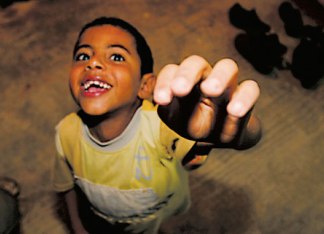 Over twenty films will be shown during the next week. HEART OF JENIN (see photo), directed by Leon Geller & Marcus Vetter, was programmed by Thom Powers at the Toronto International Film Festival in September. The festival also includes discussions with the directors and special exhibits and events, including readings from the works of Palestinian poet Mahmoud Darwish and a day long discussion on building bridges between Jewish and Arab culture in Israel. Individual tickets, as well as festival passes are available and several of the special events are free.