Reported by Erik Guzinski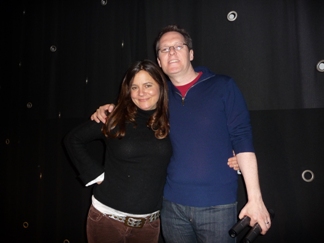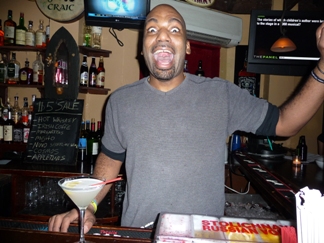 Our friendly 99 Below bartender AC, responsible for delicious $5 lemon-drop martinis that kept flowing all night long.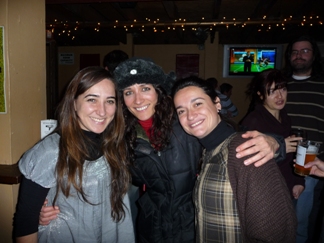 The beautiful Spaniards make an appearance at STF!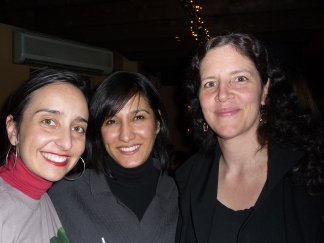 L to R: STF Executive Director Raphaela Neihausen, editor Kristin Rodriguez (
DEVIL CAME ON HORSEBACK
) and filmmaker Laura Poitras (
MY COUNTRY, MY COUNTRY
).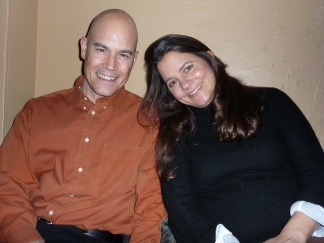 Filmmakers Nina Davenport (PARALLEL LINES,
OPERATION FILMMAKER
) and Paul Devlin (
BLAST
).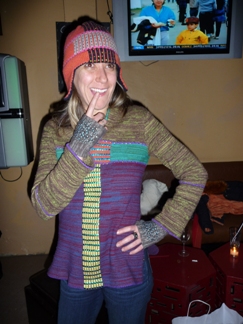 Clothing designer Elyse Allen of
Elyse Allen Textiles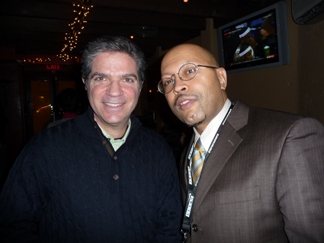 Composer/musician James Preston Jr. and filmmaker Ron Grunhut (
KNOCK ON WOOD
).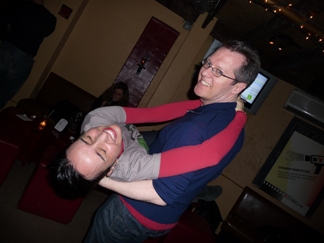 STF organizers Raphaela Neihausen and Thom Powers, being silly at the end of the night