STF sponsor SnagFilms hosted a great party in Sundance yesterday afternoon filled with all the documentary regulars, plus a few special guests (like Robert Redford!).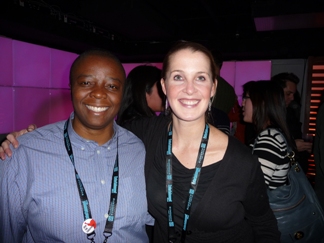 L to R:
P.O.V.'s
Yance Ford (who premieres her new film's trailer tomorrow at the Chicken and Egg Party) with Stephanie Sharis of
SnagFilms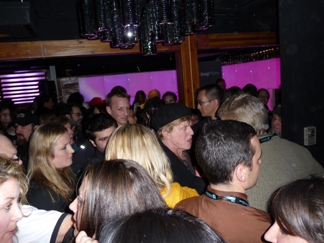 The perpetually dashing Robert Redford made a brief appearance at the packed party.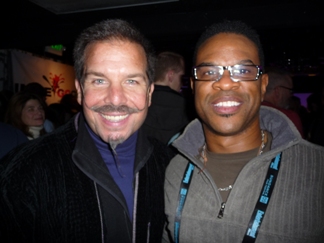 L to R: Adrian Belic of GENGHIS BLUES (which celebrates its 10th anniversary this year) with filmmaker
Thomas Allen Harris
that many of you may remember from speaking at the STF
St. Clair Bourne Tribute
last fall.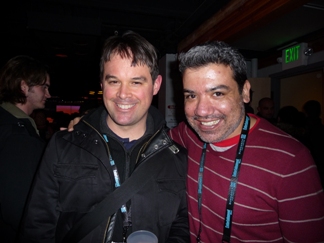 L to R:
Indiewire
journalists Brian Brooks and Eugene Hernandez.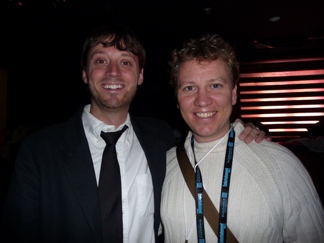 L to R: Film festival programmers David Nugent (Hamptons International Film Festival) and Colin Stanfield (Nantucket Film Festival).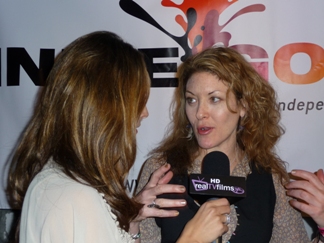 Filmmaker Ondi Timoner (who showed
JOIN US
at STF last spring) is at Sundance to premiere her new film
WE LIVE IN PUBLIC
.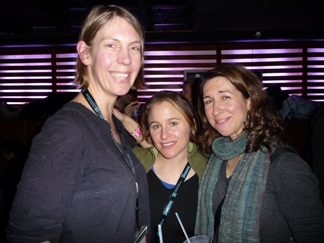 L to R: Ingrid Kopp and Jesse Epstein of
Shooting People
with documentary producer Trish Dalton. Jesse and Trish's latest collaboration 34 X 25 X 36
shows today
as part of LunaFest.