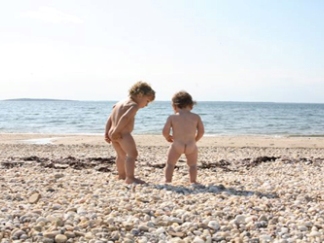 There were several films at Tribeca this year that piqued my personal interest as M.O.T. (Member Of the Tribe). The first was
PARTLY PRIVATE
, Danae Elon's exploration of male circumcision. While pregnant with a boy, Elon must confront her Algerian-Jewish husband's strong preference for circumcising their future son, a belief which clashes with her own misgivings as a secular Jew. What ensues is a trip around the world, questioning different cultural histories and views on the matter. Particularly entertaining is her visit to Turkey where boys are circumcised at the age of 8 in the equivalent of a bridal banquet hall while wearing regal costumes. Clowns, roller coasters and big screen televisions serve to entertain the kids in what would otherwise be quite an awful day. After watching this film, all I can say is that I hope if I am ever pregnant – it's a girl.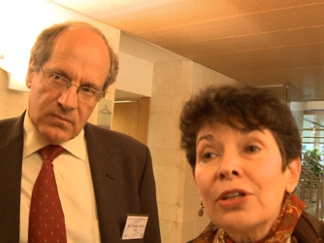 Israeli director Yoav Shamir's latest film
Defamation
is an unsettling look at the state of anti-Semitism in the world today. Shamir posits that much of the anti-Semitism is less menacing than one might think based on the statistics appearing in headlines. I was cautious with accepting this hypothesis too readily, but after speaking with Yoav, I gained greater appreciation for his research and methodology. During his four years on this film, he earnestly explored any anti-Semitic case that emerged around the world. The majority of the complaints were relatively minor, with the most serious being the stabbing in Russia (that he documents in his film). Other interesting questions include – just because an act happens against a Jewish person, does that make it "anti-Semitic"? What is the relationship between anti-Zionism and anti-Semitism? Is it useful to constantly invoke the Holocaust in molding young Jewish identity? Is current Israeli policy good for the Jews? Oy gevalt.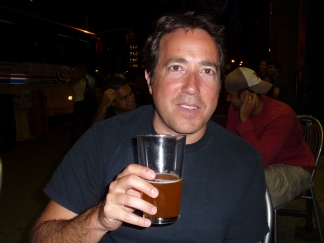 Director Yoav Shamir recovering from all my questions with a nice cold beer.