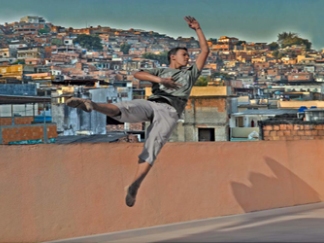 Beadie Finzie's
ONLY WHEN I DANCE
is a moving portrait of two Brazilian teenagers who struggle to break out of their lives of poverty by using dance as their vehicle. Beautifully shot, this captivating story shows the sacrifices their hard-working families must make to help them achieve their dreams of dancing abroad.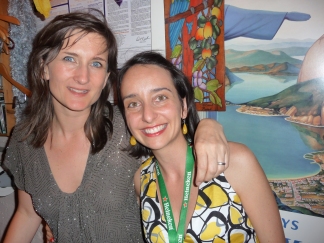 A picture of me and Beadie after the Sunday evening premiere, celebrating in Brazilian style at a party with proper caipirinhas.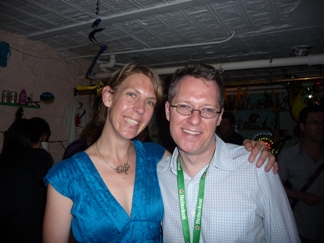 Thom Powers and Ingrid Kopp of
Shooting People
.