Sunday afternoon, the Tribeca Film Festival hosted a "Meet & Greet" at the Union Square Ballroom for journalists, filmmakers and other affiliates attending the festival. It was a great way to meet old and new friends in a relaxed setting.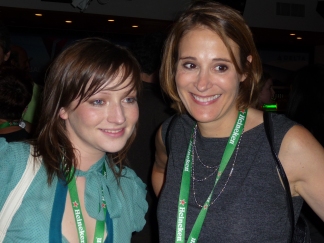 The team behind
SHADOW BILLIONAIRE
– director Alexis Manya Spraic and producer Sasha Alpert – a documentary about the mysterious disappearance of the very wealthy DHL shareholder Larry L. Hillblom.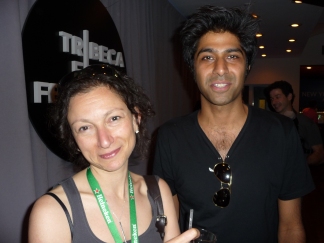 Director Liz Mermin (
TEAM QATAR
) and Sheffield Documentary Festival programmer Hussain Currimbhoy. I remember Hussain from when my film
MISS GULAG
showed at his fest in 2007. As for Liz – her earlier film
OFFICE TIGERS
showed at STF in Spring 07.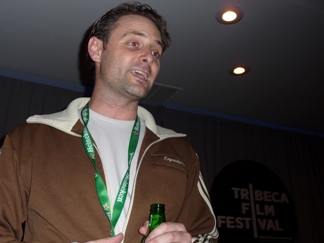 Director Gabriel Noble in an animated conversation about his film
P-STAR RISING
(which I plan to see tomorrow afternoon).