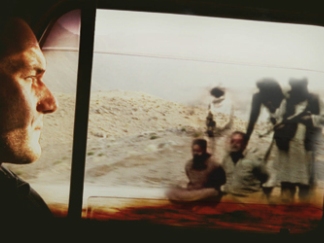 On Sunday afternoon, The Nation Institute hosted a reception for
THE FIXER: THE TAKING OF AJMAL NAQSHBANDI
, following its screening at Tribeca and a panel discussion with director Ian Olds, film subject Christian Parenti, New Yorker writer George Packer, and former fixer Naqeeb Sherzad. The film does an excellent job shedding light on the process of war-time reporting. The reception was held fittingly at the Half King bar, known as a foreign correspondent hang-out. Hamilton Fish, head of the Nation Institute (and occasional documentary producer), presided over a crowd of journalists, filmmakers and human rights activists.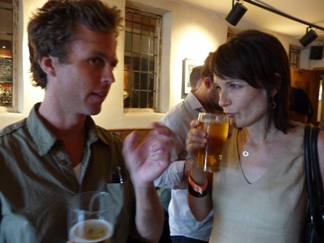 Director Ian Olds (whose film
CUL DE SAC
showed at STF in fall 2006) conversing with Georgette Gagnon, head of the Africa Division of Human Rights Watch.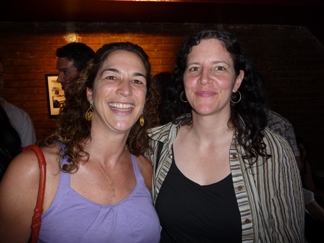 Filmmakers Laura Poitras (MY COUNTRY, MY COUNTRY) and Kristi Jacobson (TOOTS, which premiered at Tribeca 2006 ).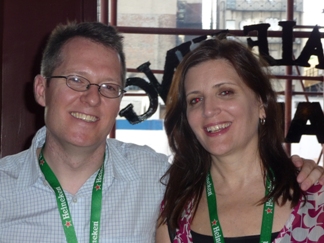 Thom Powers and Nancy Roth (producer of THE FIXER).