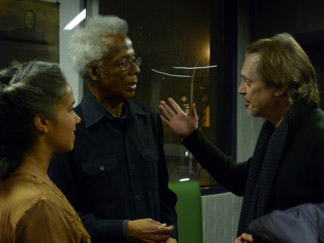 Greaves's achievements were expressed through film excerpts spanning 50 years of work. The clips included EMERGENCY WARD (1959) made while Greaves was working for the National Film Board of Canada; STILL A BROTHER (1968), a feature-length film about the black middle class; THE FIRST WORLD FESTIVAL OF NEGRO ARTS (1966), featuring footage of Duke Ellington and the Alvin Ailey Dance Company in Dakar, Senegal; THE FIGHT (1974), chronicling the boxing match between Muhammad Ali and Joe Frazier at Madison Square Garden; and SYMBIOPSYCHOTAXIPLASM: TAKE ONE (1968), an experimental work, shot in Central Park, where reality and fiction overlap.
The final clip was from Greaves's latest work-in-progress that revives 16 mm footage he took in 1971 at a gathering to remember the Harlem Renaissance. The crowd is a who's who of Harlem speaking with living memory of Zora Neale Hurston, Marcus Garvey, Countee Cullen and other major figures. The footage was a revelation. Greaves is still seeking funds to complete the work. Any arts agency would do itself proud to pitch in.
Following the clips, tributes were given on stage by Orlando Bagwell, Thomas Allen Harris, Elvis Mitchell and Sam Pollard. "The word 'invention' is over-used," said Mitchell, "but not for Bill," pointing to the achievement of SYMBIOPSYCHO-TAXIPLASM. "It's fun just to say it."
"He lets you have time with the image," said Bagwell in praise of Greaves's skills as an observer. Harris said that Greaves's body of work shows that there are no rules for documentary.
"He made me understand the importance of mentors," said Pollard. "The man has infinite energy. He's still making films. I'm always awe-inspired by the quality of his work."
The main regret of the evening was that it couldn't be longer. Elvis Mitchell told me afterward that he hoped this would inspire some film organization to mount a bigger retrospective of Greaves's work, so that the films can be seen at full length. Even a die-hard fan like Mitchell has never seen THE FIGHT projected on the big screen. Those sentiments were echoed by other audience members such as Steve Buscemi, who worked with Greaves on SYMBIOPSYCHO-TAXIPLASM: TAKE 2 1/2 and is pictured above with Bill and his daughter Maiya Greaves.
For more coverage of the night, read the Brooklyn Socialite. To learn more about William Greaves's work, visit his website: http://www.williamgreaves.com.
Here are some of the many great photos of the night (thanks to Joshua Weinstein and Simon Luethi).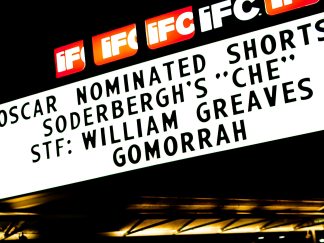 The IFC marquee
Bill Greaves meeting a friend.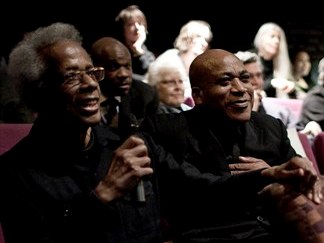 Bill and his brother Donald after listening to the panelists speak about Bill's influence on their work.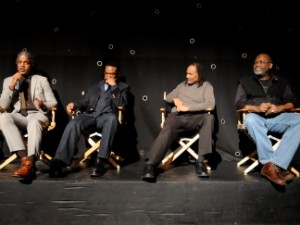 L to R: Elvis Mitchell, Thomas Allen Harris, Orlando Bagwell, Sam Pollard.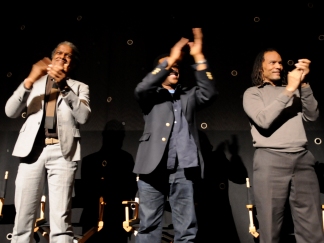 The panelists joined the audience by honoring Greaves with a standing ovation.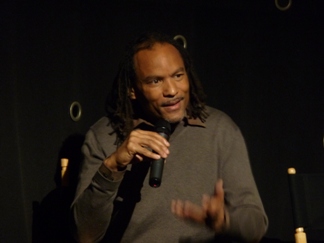 Orlando Bagwell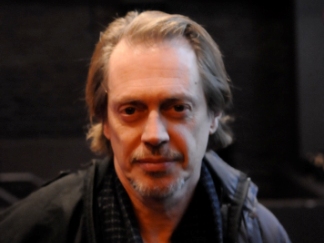 Steve Buscemi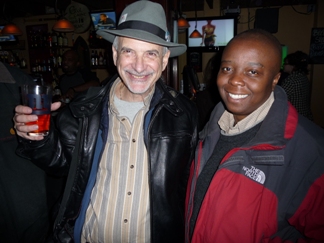 Filmmaker Peter Kinoy with POV's Yance Ford at 99 Below for the post-film reception.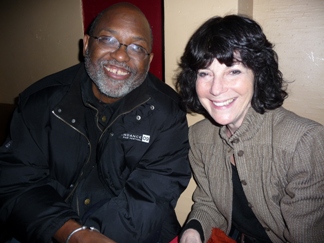 Editor Sam Pollard with former Full Frame director Nancy Buirski at the post-film reception.
Filmmakers Stephen Hyde, Jesse Epstein and Joshua Weinstein at 99 Below.
Related Film