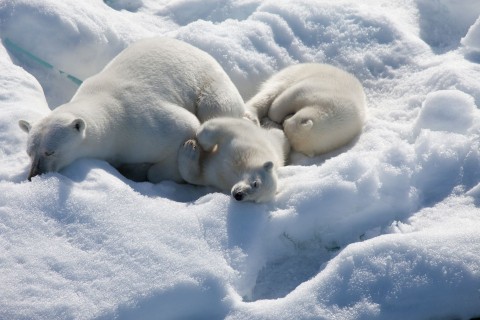 It was a super slow week for doc news, with most people seeming to take some time off to enjoy the holidays. Maybe they were all headed to the movies–despite ongoing disruption from digital channels, documentaries had a decent year at the box office, according to Dec. 30 figures from box office data tracking site The Numbers. The doc 2016: OBAMA'S AMERICA by conservative writer Dinesh D'Souza and John Sullivan tallied a $33.3 million take at the box office as of Dec. 30, making it the highest grossing doc of the year. 3D films also made their mark at the box office, with four of the top 10 grossing docs of the year relying on the technology. Also, 15 films crossed the $1 million threshold, and The Numbers reported that 14.9 million tickets were sold for documentary films over the course of the year. (h/t to Tom Isler)
The year-end top doc lists continued to trickle out this week, with the POV blog publishing one from Tom Roston, who named SEARCHING FOR SUGAR MAN as his top pick for the year. Writing for Movies.com, Christopher Campbell took a different approach, eschewing the list format in favor of one that broke his favorite films down by categories (e.g. best observational/verite doc). At the New Orleans Times-Picayune, Mike Scott placed the Eugene Jarecki drug war film THE HOUSE I LIVE IN at the top of his best docs list.
This time writing for the Documentary Channel blog, Christopher Campbell interviewed WEST OF MEMPHIS director Amy Berg about how she came to be involved in documenting the story of the West Memphis Three, and the potential complications that came with interviewing director Peter Jackson, one of the film's producers.
Over at About.com, Jennifer Merin wrote up a thoughtful checklist of things doc lovers could do to support documentary films in 2013.
Lady Gaga became the latest pop musician to receive the documentary treatment; it was announced this week that photographer Terry Richardson would be taking on directorial duties for a feature-length film about the supporter of meat couture.
At Filmmaker Magazine, Michael Murie wrote up a year-end review of developments in camera technology, noting the rise of 4K technology and the decline of celluloid, among other things.
Just a reminder that the Stranger Than Fiction Winter Season kicks off next week, with a Jan. 8 screening of director Roman Paska's REHEARSAL FOR A SICILIAN TRAGEDY. Paska and actor/subject John Turturro will be on hand following the screening for an audience Q&A. You can find more information about the screening and buy tickets here. Also, don't forget that you can purchase a season pass that gets you tickets to all eight films screening in the season, along with free popcorn and a DVD from Docurama.
That does it for this week's post (I did mention that it was an exceptionally slow news week, right?). On a special note, this entry closes out the first year of the Monday Memo, so thank you to everyone who read and supported the posts in 2012. Here's to another great year. Remember to send any tips or recommendations you have via e-mail here, or tweet them to @GuerrillaFace. Thanks, and have a great week and a safe and Happy New Year everyone!