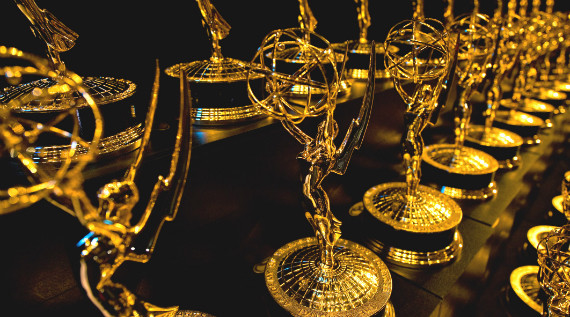 It's been a light week on the nonfiction front with the biggest news being that the 2016 Emmy nominations were released on Thursday. The Los Angeles Times' Dave Lewis reported the nominees, as did The Hollywood Reporter and The New York Times, while IndieWire already has the predictions posted. Among the heavy hitters up for awards are MAKING A MURDERER, which is favored to take home Best Documentary or Non-Fiction Series, and WHAT HAPPENED, MISS SIMONE?, which is up for Best Documentary or Nonfiction Special.
Even the festival circuit was fairly quiet this week, with the notable exception being that the upcoming Locarno Film Festival released it's full lineup, including among its ranks a sprinkling of nonfiction films, including the first feature work of Yuri Ancarani, THE CHALLENGE, and more. Eric Kohn reported on the announcement for over at IndieWire. Looking back, Christopher Llewellyn Reed reported on this year's AFI DOCS for Hammer to Nail, while Celluloid Liberation Front outlined the diverse nonfiction cinema that was on offer at Beldocs, the Belgrade International Documentary Film Festival for MUBI's Notebook. Joseph Proimakis, on the other hand, reported on the future of the Thessaloniki Documentary Festival and its inaugural competition section for Cineuropa.
Over at WNYC, our own Thom Powers and Raphaela Neihausen selected Alex Gibney's ZERO DAYS as the Documentary of the Week, while Salon's Andrew O'Herir spoke with the director himself about his latest film and Christopher Campbell called the doc "Gibney's Most Thrilling, Chilling and Fulfilling Film in Years" at Nonfics. Gibney's may be the highest profile doc currently in theaters, but Laura Israel's DON'T BLINK — ROBERT FRANK was by far the most written about, having been dubbed a NYT Critics' Pick by A.O. Scott and gleaned generally glowing reviews from Chris Barsanti in Film Journal International, Benjamin Mercer in Brooklyn Magazine, and Alan Scherstuhl in Village Voice, not to mention Jacob Oller at The Film Stage and Joshua Brunsting at Criterion Cast.
In The New York Times, Jeanette Catsoulis sums up Joe Berlinger's TONY ROBBINS: I AM NOT YOUR GURU on the famed motivational speaker, as David Marchese spoke with the high energy Robbins himself for Vulture, resulting in a lengthy, entertaining profile piece that gets deep into the doc itself. Other theatrical releases included George Amponsah and Dionne Walker's Mark Duggan doc THE HARD STOP, which received a four star review from Peter Bradshaw in The Guardian and an in-depth feature at the BFI via Akua Gyamfi. At Hammer to Nail, Christopher Llewellyn Reed reviewed UNDER THE SUN and sat down with Craig Atkinson, director of DO NOT RESIST for an interview. And following the release of his award winning LIFE, ANIMATED, director Roger Ross Williams wrote a moving piece titled, "How Growing Up Gay and Illegitimate in a Religious Community Made Me the Filmmaker I Am," found at The Talkhouse.
Oddly, a whole host of writing produced this week centered around television specials like the PBS production THE WHITE HOUSE: INSIDE STORY (reviewed by Neil Genzlinger in The New York Times), the BBC production EXODUS: OUR JOURNEY TO EUROPE (reviewed by The Guardian's Chitra Ramaswamy), as well as Judd Apatow and Michael Bonfiglio's 30-for-30 contribution, DOC & DARRYL, which garnered a warm reception from Mike Hale, Steve Greene at IndieWire, Stuart Miller of The Guardian and Brian Tallerico of RogerEbert.com. Ezra Edelman's O.J.: MADE IN AMERICA continues to linger in the minds of critics, having turned up as the main talking point in the latest episode of IndieWire's Movie Podcast and a piece discussing more narrative revelations by Duncan Campbell in The Guardian.
Those looking for something new to stream this week might want to head over to The New York Times where they published both FRAGMENTS OF A LIFE: A CURBSIDE MYSTERY by Deborah Acosta and Ben Steinbauer's SLOW TO SHOW. The POV Blog listed what is coming down the pipeline this summer, while Kartemquin continued their 50th Anniversary celebration by streaming Steve James and Peter Gilbert's AT THE DEATH HOUSE DOOR. For podcasts, check out the latest episode of The Close-up for discussions on Abbas Kiarostami and NORMAN LEAR: JUST ANOTHER VERSION OF YOU, and the newest episode of Pure Nonfiction featuring Bill Siegel, director of THE TRIALS OF MOHAMMED ALI.
Lastly, there were a handful of wonderful feminist pieces from MaryAnn Johanson, on the pioneering women of documentary film for Independent Lens, Sherry Johnson on 10 great films by Agnès Varda over at Fandor's Keyframe, and at the BFI, Sophie Mayer listing 5 essential books on feminist film to add to your summer reading list! if you have any tips or recommendations for next week's Memo, please contact me via email here, or on Twitter, @Rectangular_Eye.