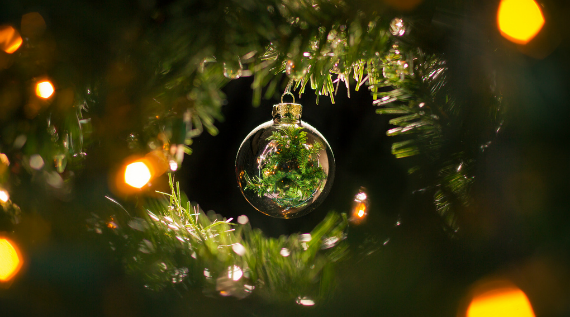 As tends to happen as the year draws to a close, doc news and general coverage has slowed to a crawl. The most talked about stories of the week were not necessarily news, but reflective think pieces looking back at this tumultuous year or forward to the era of President Trump and beyond. Kiva Reardon's rightful call for female film critics on TIFF's blog lit up social media, while at IndieWire, Anthony Kaufman dropped a firebrand outline for the doc community titled "Stories of Trump's America: How Documentary Filmmakers Plan to Escape the Liberal Bubble." Treading similar territory, Filmmaker Magazine published NUTS! director Penny Lane's more personal take in "Notes on Truth (Or, Documentary in the Post-Truth Era)." Taking direct action, Laura Poitras and the fine folks behind Field of Vision and Firelight Media have revealed a new project titled OUR 100 DAYS, that "will produce and distribute 10 shorts that explore topics like the rise in hate crimes, immigration, gender equality and LGBTQ rights," reports Ashley Lee in The Hollywood Reporter.
Looking much further back, the Library of Congress announced it's 2016 additions to the National Film Registry, including "THE ATOMIC CAFE (1982), which documents the threat of nuclear war following World War II; PARIS IS BURNING, a 1990 film that explores the complex ballroom subculture among gay men, drag queens and transgender women in New York City; SUZANNE, SUZANNE, an insightful profile of a substance abuser who confronts the legacy of physical abuse; Penelope Spheeris' controversial, landmark documentary about the hardcore punk-rock scene in Los Angeles," THE DECLINE OF WESTERN CIVILIZATION, and a handful of shorts by Solomon Sir Jones that document the "rich tapestry of everyday life" of African American communities in Oklahoma during the 1920s.
Best-of lists keep turning up, this week from the staff at Film Comment, whom included NO HOME MOVIE, CAMERAPERSON and THE OTHERSIDE on their rundown, and the folks over at Little White Lies, who listed FIRE AT SEA, KATE PLAYS CHRISTINE and ARABIAN NIGHTS among their top 25.
Cinema Eye Honors' poll for 2017 Audience Choice is now open – you can cast your vote here. Fabien Lemercier of Cineuropa reported that the 22nd Lumière Awards (the French equivilant of the Golden Globes, if they had a doc catagory) have announced their nominations for Best Documentary, naming Claire Simon's THE WOODS DREAMS ARE MADE OF, Julie Bertuccelli's LATEST NEWS FROM THE COSMOS, François Ruffin's MERCI PATRON!, Etienne Chaillou and Mathias Théry's LA SOCIOLOGUE ET L'OURSON, Olivier Babinet's SWAGGER and Bertrand Tavernier's JOURNEY THROUGH FRENCH CINEMA up for the award. Reporting for Women and Hollywood, Laura Berger broke the Women Film Critics Circle's nominations for Best Documentary By or About Women, which included AUDRIE & DAISY, MISS SHARON JONES, THE EAGLE HUNTRESS and 13TH. And on The Hollywood Reporter's Awards Chatter podcast, HBO Docs president Sheila Nevins appeared in conversation with Scott Feinberg discussing her 30 year career and the future of doc making.
In theatrical coverage, Otto Bell's THE EAGLE HUNTRESS made the most waves, having reached UK cinemas. The Guardian published a pair of stories on the film from Peter Bradshaw and John Patterson, as Little White Lies posted Rebecca Speare-Cole's warm review of the film. In a pair of award season spotlights, IndieWire's Chris O'Falt celebrated Keith Maitland's TOWER and Steve Greene spoke with Clay Tweel about his heart-wrenching film GLEASON. Likewise, Sight & Sound posted a pair of online exclusives in Tom Charity's feature on O.J.: MADE IN AMERICA and Saskia Baron's interview with LIFE, ANIMATED director Roger Ross Williams. Over at RogerEbert.com, Godfrey Cheshire reviewed Keith Fulton and Louis Pepe's THE BAD KIDS. Lastly, Kory Grow's extensive history of PARADISE LOST and its lasting impact on the true crime genre over at Rolling Stone might be the best of the bunch.
In addition to the fact that Kartemquin is still streaming its entire catalog for free this month, they've also published Liz Kaar's new series STRANDED BY THE STATE. And while on the topic of streaming, this week's most talked about story was most certainly Jason Guerrasio's Business Insider exposé on the DO NOT RESIST/Netflix deal that went bad.
I'm signing off this week with John Anderson's New York Times piece which asks – Who as the will and responsibility to document what has happened this year at Standing Rock? As I'll likely be taking next week off for the holidays for family visits and the like, I wish you all happy holidays! We'll return with all the latest documentary news in 2017!