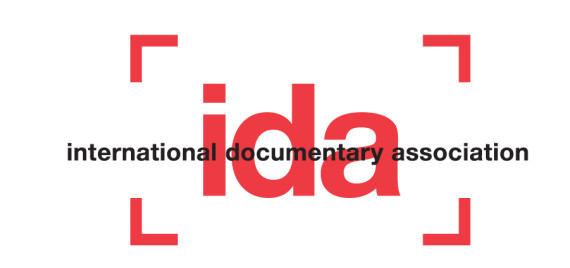 The International Documentary Association (IDA) this week announced that it would be giving awards to filmmakers Alex Gibney, Laura Poitras and Geralyn Dreyfous. Christopher Campbell had coverage at Nonfics.com, while Steve Pond had the same at The Wrap. Adam Benzine of Realscreen and Rebecca Keegan of the Los Angeles Times also penned pieces on the awards.
Canadian documentarian Michel Brault passed away this week. Catherine Perreault remembered the filmmaker at the National Film Board of Canada's site, as did Christopher Campbell at Nonfics.com. Ray Pride of Movie City News took note of Brault's work on wrestling, LA LUTTE.
The Cinema Eye Honors announced its list of 15 finalists for its nonfiction short film award. Kevin Ritchie covered the news for Realscreen, and Christopher Campbell rounded up some trailers–and the full film in some cases–at nonfics.com.
This week Stranger Than Fiction plays host to BIG MEN, director Rachel Boynton's look at the involvement of U.S. oil companies in Africa. The screening takes place on Tuesday, Oct. 1 at 8 p.m. at the IFC Center in Manhattan, and will be followed by a Q&A with Boynton. For more information or to purchase tickets please go here.
Olivia Ward of the Toronto Star reported that filmmaker John Greyson and doctor Tarek Loubani were set to be charged by the Egyptian government; the pair have been held without charge since mid-August. In response, supporters of the pair released a statement from the detained men outlining their experiences and detailing their hunger strike. Will Campbell of the Canadian Post reported last night that the duo's detention had been extended by 45 days.
Basil Tsiokos shared his take on the docs screening at this year's New York Film Festival (NYFF) at his What (Not) to Doc blog. At Filmmaker Magazine, Vadim Rizov provided his own overview of the NYFF, highlighting the doc MANAKAMANA as a film to keep an eye on. At the POV blog, Tom Roston had a more doc-focused look at the NYFF. Indiewire's Paula Bernstein took note of the EMPIRE immersive doc project, which premiered at NYFF.
There was good news for the filmmakers behind THE CENTRAL PARK FIVE this week when a federal judge ruled that they had journalistic protections from a request by the New York City government to subpoena their raw footage. NY1 had coverage of the development, as did Christopher Campbell of Nonfics.com.
In his Docutopia post, Anthony Kaufman considered the recent spate of economic-centered films, focusing on INEQUALITY FOR ALL, while Nicolas Rapold of the New York Times reviewed the film. Dan Schindel held down review duties at Nonfics.com.
At the Vulture blog, Lawrence Welschler interviewed Adam Curtis about his upcoming New York City performance piece with Massive Attack. Curtis also spoke with Rosemary Feitelberg of Women's Wear Daily.
In a post for Movie Mezzanine, Dan Schindel wrote an essay about the notion of objectivity in documentary.
Writing for Nonfics.com, Christopher Campbell rounded up a list of docs hitting theaters worth taking note of, among them MUSCLE SHOALS and INEQUALITY FOR ALL. Campbell also had a list of top home picks to share.
At The Guardian, Emine Saner spoke with director Lucy Walker about docs and her latest film THE CRASH REEL.
In distro news, Icarus Films announced that they had picked up North American rights for LOST RIVER from director Caroline Bacle. Adam Benzine of Realscreen had the news that RADiUS-TWC had snagged North American rights for SUPERMENSCH: THE LEGEND OF SHEP GORDON by director Mike Myers.
Adam Benzine of Realscreen reported that the Sheffield Doc/Fest had restructured its org chart, with Charlie Phillips named marketplace director and Hussain Currimbhoy taking on the role of director of programming.
In his latest "Shots from the Canon" post at Nonfics.com, Robert Greene made the argument for TOKYO OLYMPIAD from director Kon Ichikawa.
Over at Slate, Eric Hynes took a look at Metallica's new quasi-doc, METALLICA: THROUGH THE NEVER.
In a podcast hosted at Film School Rejects, Christopher Campbell spoke with Scott Beggs on THE SHINING doc ROOM 237.
Campbell also took time to watch and review Frederick Wiseman's latest, AT BERKELEY, while Daniel Kasman interviewed Wiseman for Mubi.com. Robert Greene shared his own review of the film in a post for Hammer to Nail.
Randy Astle spoke with Elain McMillion and Jeff Soyk on their interactive doc HOLLOW for FIlmmaker Magazine. And Amanda Lin Costa used HOLLOW as a case study for socially focused online documentary in a post at PBS' Mediashift blog.
Writing for Smithsonian Magazine, Ron Rosenbaum sat with Errol Morris and watched the Zapruder film.
At the Hollywood Reporter, Clarence Tsui reviewed EMERGENCY ROOM (JI CHEN), a chronicle of an ER in Guangzhou from filmmaker Zhou Hao.
The Sydney Morning Herald's Chris Kennedy profiled a new documentary festival taking place in Canberra, Stronger Than Fiction.
Writing at his What (Not) to Doc blog, Basil Tsiokos gave an overview of the Camden International Film Festival.
I missed this one last week, but Alan Berliner was profiled in the New York Times by John Anderson.
POV is hosting a docchat series this fall on topics including audience engagement strategies, doc criticism and more.
Over at the New York Times John Anderson reviewed LET THE FIRE BURN, which starts a theatrical run at Film Forum this week, from director Jason Osder.
Sheri Candler penned a good read on her blog on the idea of the long tail of sales and what that actually means for filmmakers.
At the IDA Documentary site Minoti Vaishnav recapped a Doc U panel by summing up five things documentarians should know about funding.
In a recent Filmwax podcast Adam Schartoff spoke to Seán Ó Cualáín about his latest film MEN AT WORK.
Alex Billington of First Showing reported that JODOROWSKY'S DUNE was earning praise at this year's Fantastic Fest. Christopher Campbell also reported on the audience award snagged by the film at the fest for Nonfics.com.
At Paste Magazine, Josh Jackson produced a list of the 40 best docs available on Netflix Instant.
HotDocs released an economic impact report that pegged an influx of C$29.9 million on Ontario during the 2013 festival.
At the Tribeca Institute's blog, Joe Reid updated the list of the most essential docs of 2013 thus far.
The film WALTER from director Hunter Weeks on the world's oldest man earned a theatrical run at the IFC Center that's set to begin Oct. 4.
That's it for this week. Please send any tips or recommendations for the Memo via e-mail here, or send them by Twitter to @GuerrillaFace. Thanks, and have a great week everyone!