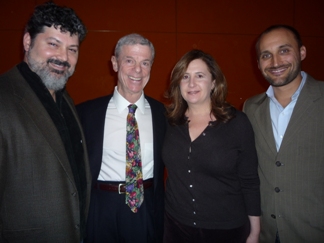 After the ceremony, the party moved down 41st Street to the Arena nightclub. Pictured on top are presenters Carl Deal and Tia Lessin (TROUBLE THE WATER), flanking Peter Davis (HEARTS & MINDS) with Amir Bar-Lev (THE TILLMAN STORY) on right.
Sundance Bound in one short week: Laura Poitras (THE OATH) and Robin Hessman (MY PERESTROIKA).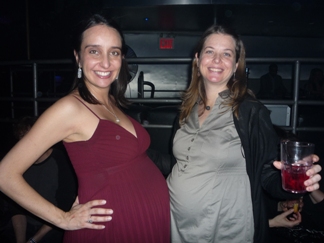 STF executive director Raphaela Neihausen and filmmaker Almudena Carracedo (MADE IN LA) comparing bumps.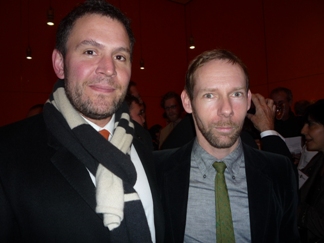 The filmmakers behind
OCTOBER COUNTRY
: Michael Palmieri and Donal Mosher.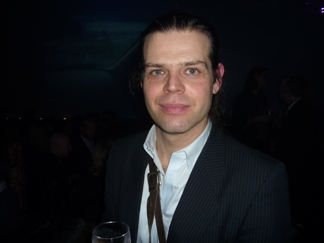 Director of EPISODE 3: ENJOY POVERTY (nominated for a Spotlight Award) Renzo Martens.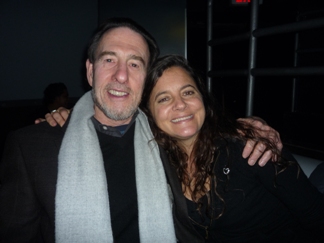 Recipient of the Cinema Eye Legacy Award for his film SHERMAN'S MARCH, Ross McElwee poses with former student Nina Davenport (PARALLEL LINES, OPERATION FILMMAKER).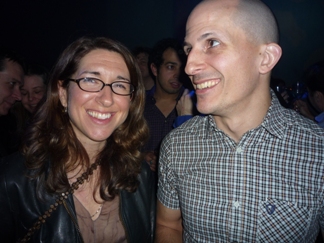 FIlmmaker Trish Dalton with Rooftop Films' Mark Elijah Rosenberg.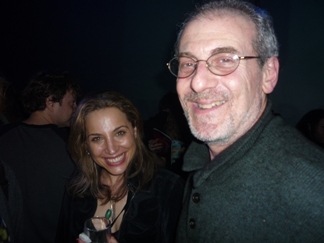 CEH co-chair Esther Robinson with D-Word founder and filmmaker (51 BIRCH STREET, THE KIDS GROW UP) Doug Block.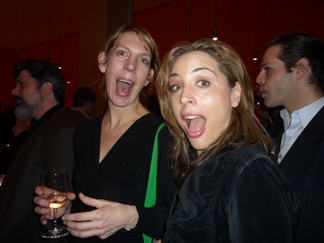 Shooting People's Ingrid Kopp and Esther Robinson practicing the same "how to take photos like a model" technique that you'll find in the first photo of the
Shooting People blog on CEH
.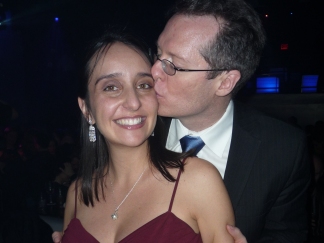 Mr. and Mrs. STF (photo credit: Ross McElwee).