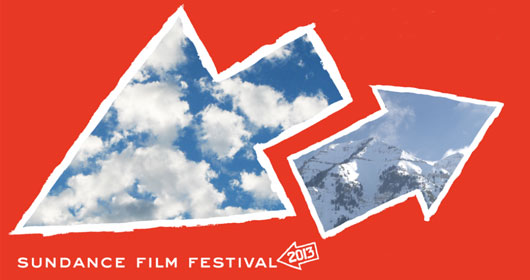 For most people on the indie film circuit, the Sundance Film Festival marks the start of the new year. Park City is where filmmakers go to earn buzz for their projects, get some press and maybe even ink a distribution deal. On Jan. 30 I spoke with Thom Powers about the documentary films at Sundance that garnered the most chatter and the biggest checks, among other subjects.
[Q&A has been edited for content and clarity]
Rahul Chadha: It seemed like so much of the press attention around Sundance was focused on sales. The Hollywood Reporter said that four docs sold for at least seven figures and I read a report that BLACKFISH elicited a bidding war from four or five distributors. Did you get the sense that sales were better this year, and if so, why do you think that was?
Thom Powers: Some of those figures are slightly inflated. I know at least one of those films that is being reported as a million dollar sale is a little under a million dollars. But the fact remains that there were some very strong doc sales, and notably the emergence of a new player in The Weinstein Company's RADiUS brand run by Tom Quinn and Jason Janego. Tom previously worked for Magnolia, where he worked on several successful docs such as FOOD INC. and MAN ON WIRE. Months ago RADiUS announced involvement in the new Errol Morris film about Donald Rumsfeld, THE UNKNOWN KNOWN, due out later this year. Tom told me they would be very selective about docs which left me unprepared for their recent buying streak. Their first Sundance acquisition was the opening night title 20 FEET FROM STARDOM, set in the music industry that gives it a solid commercial hook. Then RADiUS acquired INEQUALITY FOR ALL, which struck me as less obvious. But if you imagine it following in the footsteps of AN INCONVENIENT TRUTH you can see the commercial appeal. Then they announced CUTIE AND THE BOXER, which has no celebrity connection and on the surface feels less obviously commercial, although it had strong word of mouth. So it seems RADiUS is trying out a wide range of docs and it's good for the industry to have a new player in the mix. In addition to their strong showing, there was notable acquisitions by mainstay distributors including Sundance Selects, which bought DIRTY WARS and THE SUMMIT, and Magnolia Pictures, which bought BLACKFISH.
Chadha: It seemed like Submarine had a strong presence this year.
Powers: For years Submarine–run by Josh Braun and his brother Dan–has been the dominant doc sales agent making the biggest doc deals at both Sundance and Toronto. There are certainly other big sales agents, including Cinetic and big agencies like WME, CAA, UTA, or ICM taking on the occasional doc. But no one carries as big a slate of high prestige documentaries as Submarine. This year their lineup included 20 FEET FROM STARDOM, BLACKFISH, THE SUMMIT, DIRTY WARS and CUTIE AND THE BOXER, all of which were high-profile deals. Their slate includes other films that have yet to announce deals, including GOD LOVES UGANDA, MUSCLE SHOALS, WHO IS DAYANI CRISTAL? and CITIZEN KOCH.
Chadha: Do you think this underscores that filmmakers really do need a sales agent at a festival the level of Sundance?
Powers: I think for a film that has real theatrical potential a sales agent is key. For a film that may find it tougher in the American marketplace, such as many of the docs in the world competition that may not be competing for deals – any subtitled film has a harder time in this marketplace – for those films I don't know that a sales agent necessarily helps for the kinds of smaller deals that may or may not be offered.
Chadha: Do you think that as digital becomes an increasingly important distribution channel that festivals will take on a new importance?
Powers: I do. In an old model, the way a film would imprint itself on the public's consciousness is to get a theatrical run. But now there are more documentaries and more films in general being released than ever before. There are weeks when the New York Times is reviewing 15 films, so it's harder to leave an impression on the public. A lot of these films are seeing their financial future on digital platforms. Because viewers aren't hearing as much about films in theatrical release, I think the festival circuit is going to have increasing importance for the life of a film.
Chadha: There were a few films at Sundance that dealt with the legacy of 9/11. You mentioned  DIRTY WARS but there was THE WORLD ACCORDING TO DICK CHENEY and WHICH WAY IS THE FRONT LINE FROM HERE? THE LIFE AND TIME OF TIM HETHERINGTON and WE STEAL SECRETS: THE STORY OF WIKILEAKS.
Powers: Yes that thematic cluster absolutely stood out. The legacy of 9/11 and the response to it through wars in Afghanistan and Iraq, as well as other kinds of counter-terrorism actions played out in other countries, remains a key subject for documentary makers to grapple with. I think the distance of 12 years from 9/11 gives us time to reflect. In the film MANHUNT about the hunt for Osama bin Laden, there's a clear connection. THE WORLD ACCORDING TO DICK CHENEY is about the chief architect of post-9/11 counter-terrorism actions. It came in for criticism that the filmmakers weren't hard enough on Dick Cheney, weren't asking tough enough questions. And while I shared some of those frustrations, I certainly learned a lot about Cheney's career from watching it.
Chadha: Anthony Kaufman recently wrote a piece that singled out DIRTY WARS and the Alex Gibney film WE STEAL SECRETS: THE STORY OF WIKILEAKS as two films that he thought might presage a wave of films by left-leaning filmmakers that are critical of Obama and his policies? Do you agree with that assessment or see a similar trend?
Powers: It's a smart observation. DIRTY WARS – which is one of the films I was most impressed by at Sundance – takes a long view of American foreign policy after 9/11 in the hands of the journalist at the center of that film, Jeremy Scahill, who's best known for his book on Blackwater, and who now has a new book coming out that ties into this film. Alex Gibney's WIKILEAKS film looks at the harsh response of the Obama administration to Bradley Manning, the U.S. soldier who had leaked the headline grabbing documents to Wikileaks. Those two films make an interesting contrast to documentaries of the past decade which comfortably coincided with a liberal critique of the Bush administration. I'm thinking of docs like FARHENHEIT 9/11 or NO END IN SIGHT that liberals rallied behind to point a finger at their political opponents. These new films force a more uncomfortable confrontation with an administration that those same liberals helped get elected.
Chadha: You previously mentioned to me that you thought that filmmakers screening unfinished films at Sundance were taking a risk. Why is that?
Powers: For some reason at Sundance, more than other festivals that I'm aware of, you find filmmakers rushing to screen works that sometimes aren't completed. In my seven years of programming at Toronto, I'm not aware of any documentaries that went back for serious editing after their premiere – other than those presented as works-in-progress. But at Sundance every year there seems to be a few films that push the deadline so hard that they get taken back to the edit room afterwards. A notable example a couple of years ago was THE INTERRUPTERS which played at Sundance in a version close to three hours before getting re-edited and having nearly an hour of material taken out of it. The question is, how much does that hurt a film, to have its first presentation before critics and industry be a version of itself that's not the best. You can point to THE INTERRUPTERS as a positive example. A lot of people, myself included, appreciated the long version of that film, and it didn't diminish our interest at all. A fresh example this year was THE SQUARE, Jehane Noujaim's film about the last two years of protest in Egypt around Tahrir Square. In this case the film arrived without any credits on it and Jehane told audiences that she was going back into the edit room. Normally that would sound to me like a challenging strategy. However, THE SQUARE came away from Sundance with an audience award. There's clearly a power to that film, and a power that touched me watching that film, that transcended any rough edges that it contained. So I've just given two examples of films that made it work for them. I wouldn't want to call out films where I think that strategy has not worked. But there certainly are cases and I'd strongly caution filmmakers not to assume that they'll be the happy exceptions if they're rushing their films for a festival deadline.
Chadha: There was a lot of talk this year about how well-represented women were on the doc side. I was wondering why you think this difference exists between the doc side and the fictional narrative side, where women still are underrepresented?
Powers: You can start a documentary with just a camera, as opposed to a fiction film where you need actors, a crew, a script, a lot more start-up resources. It may be self-perpetuating. Because there have been more prominent female doc makers, dating back to Barbara Kopple winning an Academy Award in the mid-70s, they've become role models for other women.
Chadha: What lost opportunities do you think filmmakers are struggling through at Sundance in terms of self-promotion? I know you're a big proponent of filmmakers using Twitter.
Powers: I continue to be surprised by filmmakers who spend thousands of dollars on a publicist, but don't take more advantage of social media which is free. The Sundance docs that I saw making strong use of Twitter were SOUND CITY which had 20,000 followers at the end of the festival; and 99% – THE OCCUPY WALL STREET COLLABORATIVE FILM which had 15,000 followers. Then there's a sharp drop-off. Films such as AFTER TILLER, DIRTY WARS and AMERICAN PROMISE had around 1,500 followers each – they are getting off to a good start. Whenever possible, filmmakers need to begin their Twitter strategy well before their first festival in order to accumulate followers who can spread what's happening at the festival.
Chadha: Which film were you most surprised by, and why?
Powers: It's a reality of film festivals that you can't see everything. You're dividing your time between seeing films and utilizing that unique space to have meetings with people that you can't otherwise. There were around 40 docs at Sundance and I've now seen roughly half. I think the film BLOOD BROTHER that won the audience prize and the jury prize took a lot of people by surprise because there was hardly any chatter about it in the corridors where press and industry exchange tips. It shows you that in a big festival, things can always surprise you.
I think certain filmmakers going into Sundance or other big festivals should consider screening more for press and tastemakers before the festival. The traditional wisdom has always been the opposite: to not screen for anyone prior, let your film be seen by an audience, and generate the buzz from there. That works for a film like SUPERSIZE ME – where the description made people put it on their priority list. But for a film that doesn't have an obvious hook – including a lot of the films in the world documentary competition – those filmmakers might be better served trying to strategically screen for certain press and tastemakers so they can enter the festival with people already talking about them.
Chadha: Are there any films that are now on your "can't miss" list?
Powers: Some of my favorite Sundance titles I've programmed for the Miami International Film Festival, which just announced its line-up last week. They include 20 FEET FROM STARDOM, BLACKFISH, GIDEON'S ARMY, THE CRASH REEL, VALENTINE ROAD, WHICH WAY TO THE FRONT LINE FROM HERE? and WHO IS DAYANI CRISTAL?. There were many other strong films at Sundance that I look forward to showing at the Montclair Film Festival and Stranger Than Fiction. THE SQUARE I admire a lot. MUSCLE SHOALS really took me by surprise. It played late in the festival and didn't gain as much buzz as I thought it deserved. The director, who I believe is a first time director, made all kinds of smart creative decisions. Another film that went under the radar but made a big impression on me was THE STUART HALL PROJECT about the U.K.-based black intellectual Stuart Hall. The film is wholly constructed out of archival sources, primarily from the BBC.
Chadha: What were the lessons about funding that came out of Sundance?
Powers: Sundance is a good survey of how docs are getting funded. This year reflects the important influence of Kickstarter. Recently Kickstarter introduced a tag for its projects that have a Sundance affiliation, and skimming that list I was impressed to see that INEQUALITY FOR ALL had raised $83,000 and AMERICAN PROMISE had raised $50,000 on Kickstarter. Other documentaries raised more modest sums. What' so significant about Kickstarter is that those filmmakers did not need to wait around for a grant application committee to give them a green light. They could take matters into their own hands. Other funding players who were prominent are the Sundance Institute, the Tribeca Institute and the Ford Foundation which last year announced a $50 million commitment through the Just Films program. That Ford initiative supported projects like GIDEON'S ARMY, VALENTINE ROAD, AMERICAN PROMISE, WHO IS DAYANI CRISTAL?, GOD LOVES UGANDA and CITIZEN KOCH.
Another important player is the equity group Impact Partners, who for several years have had a strong showing of their catalog at Sundance. This year their involvement included AMERICAN PROMISE, THE CRASH REEL, WHO IS DAYANI CRISTAL? and PANDORA'S PROMISE. The last group that I would mention is Cinereach, who were the heroes of Sundance last year for their funding of BEASTS OF THE SOUTHERN WILD, and who were back this year with four docs: CUTIE AND THE BOXER, CITIZEN KOCH, GOD LOVES UGANDA, and NARCO CULTURA.
When you look at the kinds of films that are showing up at Sundance, you see the names of some key producers re-occurring. This year the producer Julie Goldman, whose recent Sundance titles include BUCK was back with three projects – GIDEON'S ARMY, MANHUNT and GOD LOVES UGANDA. The producer John Battsek from the U.K. who last year came with SEARCHING FOR SUGAR MAN, was back this year with THE SUMMIT and MANHUNT. And Jess Search, also based in the U.K., who is the founder of Britdoc and the Good Pitch had her name attached to the films DIRTY WARS and WHO IS DAYANI CRISTAL? Clearly those producers and others like them have a good eye for spotting what makes a strong documentary in development. Those producers perform a variety of roles for filmmakers, whether it's connecting them to financial support or supplying editorial perspective or connecting them to the other kind of industry players who can take a project further.
Chadha: Going back to Kickstarter for a minute, do you think films that have success on Kickstarter have the added benefit of showing to grantmaking institutions that their films are viable and that there's an audience for them?
Powers: Absolutely. One bit of industry news this past week was that the HotDocs Forum, which has been a key place for documentaries to raise money, mainly in the broadcast world, announced that they will now accept projects on the basis of a certain amount of funds raised on Kickstarter. It used to be that you had to demonstrate a portion of your budget, like a quarter, was already being supported by a broadcaster or other traditional grantmaking institution. This change in policy signals the way in which Kickstarter funding is being taken more seriously.
In the case of THE SQUARE, the producers launched a Kickstarter campaign at Sundance to help finish their film. That seems like a very smart strategy for other filmmakers to consider. When you're at a film festival, you have a rapt and enthused audience and if you can point them to a Kickstarter campaign, that's a great way to leverage that enthusiasm. Even if you don't need finishing funds, it's a way to get outreach funds. I also saw the team from THE SQUARE selling t-shirts. After one screening they came away with few hundred dollars of cash in hand, which can help defray costs of attending a festival. These are strategies that filmmakers like Gary Hustwit have long practiced, emulating the way rock musicians sell t-shirts and posters at live performances. The film community has been slow to catch on. Maybe filmmakers are so busy getting their films made that they don't have time to think about merchandise. But every bit of revenue helps.
Chadha: Any final thoughts?
Powers: We've talked about theatrical and digital distribution and new trends in crowdfunding. But it has to be said that the most long-standing and reliable place for documentary makers to get money is the broadcast world. HBO, which usually has a strong presence at Sundance, had the most overwhelming presence that I can remember, coming with six feature length documentaries. Plus during Sundance HBO bought PUSSY RIOT-A PUNK PRAYER. When you consider that HBO also has the film that was the 2012 winner at IDFA, Alan Berliner's FIRST COUSIN ONCE REMOVED, and had two films at the Toronto festival – MEA MAXIMA CULPA by Alex Gibney and FIRST COMES LOVE by Nina Davenport – that's an impressive slate of films. There was news generated by other broadcasters getting active in the documentary field, including Showtime, which came with THE WORLD ACCORDING TO DICK CHENEY. Just before Sundance, The New York Times reported about Showtime's announcement of several documentaries in progress, including a film about Richard Pryor by Marina Zenovich, who made the Roman Polanski film, that I am personally looking forward to. In addition, CNN made an announcement during Sundance about a slate of feature-length docs, including a film by Alex Gibney. Another major player in that realm is A&E IndieFilms, which didn't have any films in Sundance this year, but they're already attached to Errol Morris's Donald Rumsfeld documentary coming out later this year. All in all, the year is off to a good start.