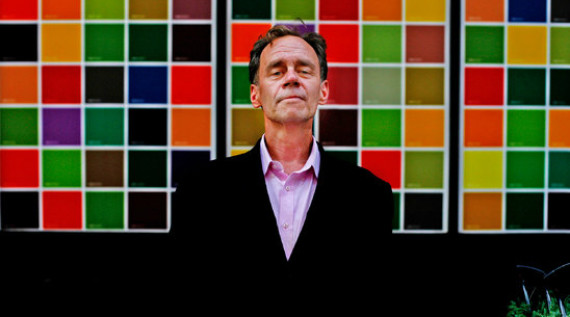 With NBC news anchor Brian Williams losing the world's trust over a pack of lies and the tragic death of 60 MINUTES correspondent Bob Simon in an automobile accident, this week has been rough for journalism, but the passing of beloved New York Times cultural commentator David Carr late Thursday evening may be the toughest to take for many in the documentary filmmaking community. His family at The Times have put together a loving tribute with various articles from co-workers like A.O. Scott and many links to video moments with Carr, while Andrew Rossi, the director of PAGE ONE: INSIDE THE NEW YORK TIMES, a film in which Carr came to the fore as the heart and soul of the newspaper, wrote his own memorial to the man who he inevitably became friends with following the film.
In the wake of the unfortunate news, Variety's James Rainey wrote his own appreciative piece on Carr's unlikely career in journalism and Realscreen's Barry Walsh collected responses to the news from the documentary community. Just hours before Carr collapsed in the offices of The Times, he hosted a discussion with the team behind CITIZENFOUR – Laura Poitras, Glenn Greenwald and Edward Snowden – as part of the TimesTalks series hosted at The New School's John L Tishman Auditorium in New York.
Looking up, Stranger Than Fiction continues tomorrow at the IFC Center with BEST OF EGG: THE ARTS SHOW (2000-'03), curating the cream of the crop from a show considered by many to be one of the best arts programs ever broadcast in America. The screening begins at 8pm with a post-screening Q&A featuring producers Jeff Folmsbee, Mark Mannucci and others to follow.
---