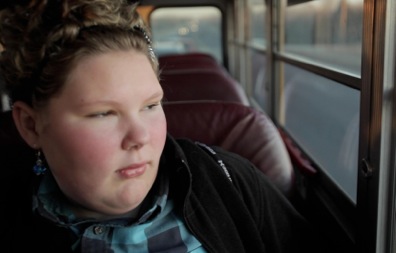 This week the new doc FED UP from director Stephanie Soechtig bowed at theaters, drawing a fair amount of attention in the process. At Variety, Malina Saval had a capsule review and a quote from Soechtig, while The Economist reviewed the film. Nathan Rabin pulled the same duty at The Dissolve. And Jordan M. Smith of Ion Cinema interviewed Soechtig and producers Laurie David and Heather Reisman.
Netflix again made news this week by acquiring a new slate of docs, among them E-TEAM from directors Ross Kauffman and Kate Chevigny. At Realscreen, Adam Benzine had the details, as did the Associated Press. At the Los Angeles Times, Joe Flint focused on the acquisition of THE BATTERED BASTARDS OF BASEBALL.
In other distro news, Manori Ravindran of Realscreen reported that Lionsgate was in talks to release the film AMERICA: IMAGINE A WORLD WITHOUT HER from filmmaker John Sullivan and writer Dinesh D'Souza. Realscreen colleague Kevin Ritchie had the news that Kino Lorber had snagged North American rights for the the new Alex Gibney film, FINDING FELA.
This week Stranger Than Fiction hosts the new Joe Berlinger film, WHITEY: THE UNITED STATES V. JAMES J. BULGER at the IFC Center on Tuesday, May 13 at 8 p.m. The film follows the trial of gangster James "Whitey" Bulger. Berlinger will be in attendance for a Q&A session following the film. For more information or to purchase tickets please go here.
---