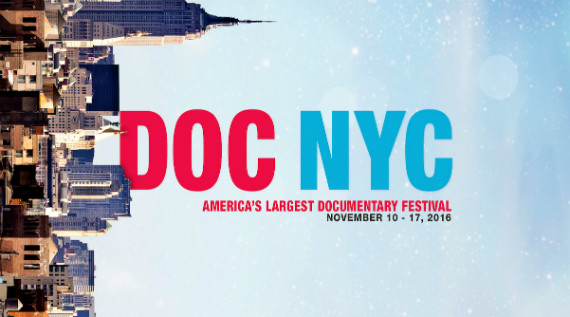 In a week in which the US presidency was ceded to Donald Trump, little concern for anything but the future well being of the United States has rightly been put forth by news outlets this week. Yet, in her recent piece at Vox, Genevieve Koski recalled Roger Ebert's belief that movies are "a machine that generates empathy" while reminding us that "In times like these, it can feel like entertainment doesn't matter. It does." Similarly, Dan Schoenbrun wrote a declaration of intent for Filmmaker Magazine, stating that "For the next four years (and long afterwards), every time someone leaves a movie theater feeling contented, feeling set in their values, feeling numbed and entertained and nothing else, that's a problem." On election day itself, Graham Winfrey reported at IndieWire on the massive election day doc production 11/8/16, which will serve as a follow-up to Jeff Deutchman's 11/4/08 and feature contributions by 40 different filmmakers, including Alma Har'el, David Lowery, Eugene Jarecki and Yung Chang.
For most of us in the doc world, our light at the end of the tunnel this past week was DOC NYC, which kicked off Thursday night with a celebration of political righteousness in CITIZEN JANE: BATTLE FOR THE CITY and where "filmmakers expressed their commitment to shine a light on important truths and use the power of storytelling during Trump's presidency" during the festival's Visionaries Tribute luncheon, according to Winfrey. Tim Teeman wrote at length about CITIZEN JANE for The Daily Beast, while Daniel Eagan included it in his piece on the cream of the crop of DOC NYC for Film Journal International. A whole host of other curtain openers came in from the likes of Tom Roston at Doc Soup, Joshua Brunsting at Criterion Cast, and Daniel Walber of Nonfics. Likewise, Film Forward featured the festival's many films centered around transgendered characters thanks to Phil Guie. And of the many, many press breaks coming through the wire from the fest, the seemingly countless interviews with female directors being published over at Women and Hollywood might be most worth your while. I could go on and on with additional links from the fest, but I suggest you head over to Keyframe where David Hudson has already done just that. If you aren't able to make it to DOC NYC this year, you can at least head over to their YouTube channel where they are posting not only a ton of live Q&As, but many sessions taking place at DOC NYC PRO.
Montreal's premiere doc festival RIDM (Rencontres internationales du documentaire de Montreal) also began on Thursday evening. Despite being in the midst of DOC NYC, Basil Tsiokos previewed the festival's new offerings, while Robert Everett-Green of The Globe and Mail wrote an overview of the 128 entries selected for this year's festival.
---