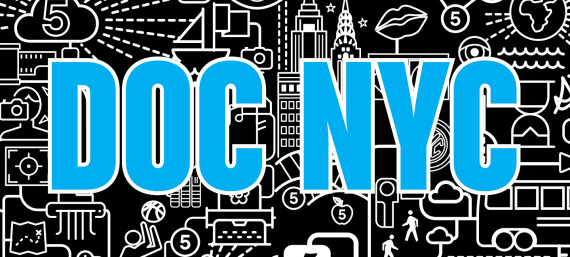 This week the DOC NYC festival announced its lineup. At Indiewire, both Shipra Gupta and Anne Thompson had coverage of the announcement, as did Kevin Ritchie of Realscreen. Writing for The Wrap, Steve Pond highlighted the new Amy Berg doc set to premiere at the festival, while festival director of programming Basil Tsiokos shared details on the lineup at his blog, What (Not) to Doc.
The new Laura Poitras film, CITIZENFOUR, continued to draw attention from the press. Abby Aguirre interviewed Poitras for Vogue Magazine, while Sara Rafsky penned a piece on Poitras' filmmaking process for the Columbia Journalism Review. At the New York Times, Michael Cieply had a piece on the potential political complications brought on by the film. And Fred Kaplan of Slate wrote a critique of the film's approach to the use of classified documents.
This week Stranger Than Fiction hosts a screening of the film DEPECHE MODE 101 by filmmakers Chris Hegedus and D.A. Pennebaker on Tuesday, October 21 at 8:30 p.m. at the IFC Center in Manhattan. The film chronicles the last leg of Depeche Mode's 1989 tour. For more information or to purchase tickets please go here.
---