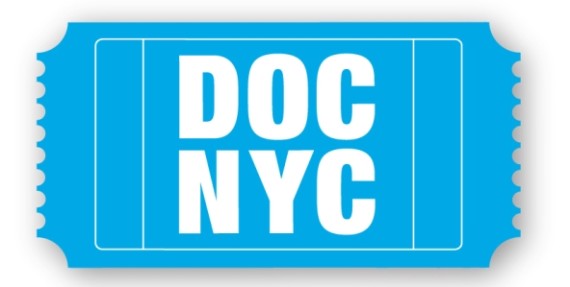 The DOC NYC film festival, set to run Nov. 14-21 at the IFC Center and the SVA Theatre, this week announced its lineup, with this year's event consisting of 131 films, 72 features, and some 20 panel discussions and master classes. Ramzi de Coster at Indiewire had all the details, while Kevin Ritchie of Realscreen highlighted new films from Michel Gondry and Errol Morris that would make appearances. Kate Erbland had coverage of the festival for Film School Rejects, while Basil Tsiokos penned a post at his What (Not) to Doc blog. Gordon Cox provided coverage at Variety, while Adam Schartoff spoke with DOC NYC (and Stranger Than Fiction) Artistic Director Thom Powers for a Filmwax podcast.
This week AMERICAN PROMISE from directors Joe Brewster and Michèle Stephenson hit theaters on Friday. At the POV blog, Tom Roston looked at AMERICAN PROMISE as part of a pantheon of doc films that follow their subjects for a long period of time. At Filmmaker Magazine, Brandon Harris spoke with Brewster and Stephenson on the film, and Adam Schartoff also dedicated one of his Filmwax podcasts to speaking with the pair.
Chicago production house Kartemquin Films this week issued a call for participants in its Diverse Voices in Docs program, which provides professional development and mentorship to emerging documentary filmmakers of color. They'll also be hosting a screening of work from graduates of its inaugural 2013 program on October 30 in Chicago.
This week Stranger Than Fiction plays host to THE NEW PUBLIC from director Jyllian Gunther, a film that follows an arts-focused high school that opens in the Bedford-Stuyvesant neighborhood of Brooklyn. The film screens on Tuesday, October 22 at 8 p.m. at the IFC Center in Manhattan, and will be followed by a Q&A with Gunther. For more information or to purchase tickets please go here.
At Nonfics.com, Christopher Campbell reviewed the Sundance award-winning BLOOD BROTHER from director Steve Hoover, pointing out an often glossed over element of the film. Campbell, along with Daniel Walber also spoke on BLOOD BROTHER as well as the New York Film Festival on the most recent episode of The Realness podcast.
Writing for The Wrap, Steve Pond named the 151 feature length docs that had qualified for the Oscar awards.
Casey N. Cep wrote a piece on AFTER TILLER for The New Yorker's Culture Desk blog.
At Filmmaker Magazine, Nick Dawson noted that THIS TIME NEXT YEAR from Jeff Reichert and Farihah Zeman received funding from the Resilient Communities Fund, a partnership between the Tribeca Film Institute and the Rockefeller Foundation.
Writing for DocGeeks, Alexandra Zeevalkink recapped a conversation she had with Alex Gibney in which she teased out his three tips for success.
Trevor Sutton of Vice reviewed Jehane Noujaim's film THE SQUARE.
At the Los Angeles Times, Steven Zeitchik reported on director Andrew Jarecki's efforts to clear the name of Jesse Friedman, a subject of Jarecki's film CAPTURING THE FRIEDMANS currently incarcerated after being convicted of child molestation.
Back at Realscreen, Kevin Ritchie reported that the Copenhagen International Documentary Film Festival (CPH:DOX) had enlisted artist Ai Weiwei and culture jammers The Yes Men to curate some of its programming this year. Ramzi de Coster of Indiewire also reported on CPH: DOX's lineup.
The Flaherty Seminar posted a recap of its October 15 screening in NYC, which included the film CRISIS & CRITIQUE from Per-Oskar Leu.
The folks behind the Cinema Eye Honors shared with Steve Pond of The Wrap a list of the 25 most influential docs of all time
This week Filmwax is hosting a screening of Zachary Levy's film STRONGMAN to celebrate its DVD and digital release. The screening is going down at Theater 80 in NYC, with Levy and subjects Stan and Barbara in attendance. For details and to purchase tickets head here.
In distro news, Icarus FIlms announced that it had acquired U.S. rights for GRINGO TRAILS from director Pegi Vail.
The doc nonprofit Docs in Progress announced its Community Stories Festival would kick off November 14 in Takoma Park, Md. Docs in Progress Executive Director Erica Ginsburg also posted on the blog a list of ways to give constructive feedback to filmmakers. And fiinally, Docs In Progress also issued a call for people to serve on its board of directors.
Realscreen's Adam Benzine reported that the International Documentary Film Festival Amsterdam (IDFA) had named RETURN TO HOMS from director Talal Derki as its opening film.
POV hosted a conversation with directors Jennifer Fox and Michèle Stephenson on planning for a long-term doc project, which you can find at YouTube. POV's next docchat will center on doc criticism and feature Anthony Kaufman, Tom Roston and Christopher Campbell.
Christopher Campbell rounded up a list of docs hitting theaters this week at Nonfics.com, which included AMERICAN PROMISE, among others. Campbell also had a rundown of picks of docs hitting home distribution channels. And finally, Campbell had a report on doc box office figures from last week, with the film METALLICA THROUGH THE NEVER leading the pack.
Writing for Indiewire, Ingrid Kopp–director of digital initiatives for the Tribeca Film Institute–produced a list of 15 things she had learned about transmedia storytelling from experience.
At Variety, Brian Lowry reviewed NO MAS, an ESPN 30 for 30 project from filmmaker Eric Drath. Philip Mlynar penned a review of THE LEGEND OF COOL "DISCO" DAN for the Village Voice.
In a piece for the Huffington Post, Mitch Kellaway highlighted some docs that focus on stories on the subject of transgender, including Sam Feder's KATE BORNSTEIN IS A QUEER AND PLEASANT DANGER.
Back at Nonfics.com, Daniel Walber has a great primer on the City Symphony doc genre that highlights some classics, including Joris Ivens' RAIN.
David Zax of Fast Company penned a piece focusing on the influence that pop-up books had on the New York Times/National Film Board of Canada collab HIGHRISE.
Over at DocGeeks, Hazel Pfiefer spoke with Alan Berliner on his latest work, FIRST COUSIN ONCE REMOVED.
Basil Tsiokos provided an overview of the Margaret Mead Film Festival for his What (Not) to Doc blog. Tsiokos also profiled the Morelia International Film Festival.
Alwan for the Arts made a solicitation for submissions for its new Alwan 3rd i Awards for filmmakers from Arab, Middle Eastern, North African, South and Central Asian regions, or for films that are focused on an of those areas.
The Chinese state-run news agency Xinhua reported that domestic docs had made a poor showing at the box office of late, an interesting observation given the New York Times' recent observation that mainland docs had begun to carve out a niche of filmmaking somewhat insulated from government censors.
Ondi Timoner's Bring Your Own Doc YouTube show this week featured female doc filmmakers in a panel discussion.
Kenneth Turan reviewed Jason Osder's LET THE FIRE BURN in a piece written for the Los Angeles Times.
Katherine Relth of The Independent Documentary Association (IDA) shone a spotlight on a video featuring DIRTY WARS director Richard Rowley.
Writing for the AIR Media Works site, Jessica Clark profiled Brooklyn's UnionDocs microcinema and workshop space.
At the Independent Lens site, Craig Phillips interviewed Peter Nicks on his film THE WAITING ROOM.
Finally, at Nonfics.com, Christopher Campbell looked at 12 documentary films that gave rise to television series.
That's it for this week. Please send any tips or recommendations here, or via Twitter to @GuerrillaFace. Thanks and have a great week all.