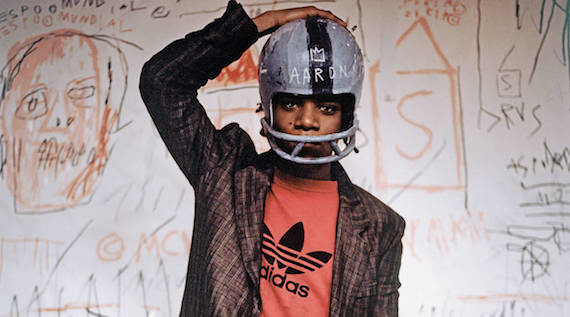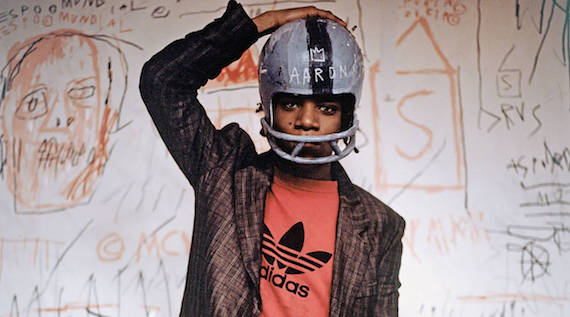 Our new season's lineup kicks off with Sara Driver's "Boom for Real: The Late Teenage Years of Jean-Michel Basquiat" (Apr 17) on the pre-fame years of artist Jean-Michel Basquiat; and closes with Jason Kohn's "Love Means Zero" (June 5) on the controversial tennis coach Nick Bollittieri.
The season will also preview two episodes of the new A&E series "Gotti: Godfather and Son" (May 8) on the infamous mafia family; "The Gospel According to André" (May 15) on the legendary Voguewriter; and the pilot episode of Showtime's "The Fourth Estate" (May 22) on the New York Timesreporters covering Trump's White House. Other special events include the 15thanniversary screening of "The Weather Underground" (Apr 24); a rare theatrical screening of Netflix's "Rapture: Nas & Dave East" (May 1); and a new restoration of the 1982 classic "Atomic Café." The season includes two special Thursday events: the New York premiere of "Haiku on a Plum Tree" (Apr 19) about an Italian family enduring a Japanese prison camp in WWII; and a 10thanniversary  screening of "A Jihad for Love" (May 24) about gay and lesbian Muslims.
The spring season is co-presented by New York Film Academy.
The regular STF spring season takes place at the IFC Center every Tuesday nights at 7:30pm for eight weeks, plus two Thursday night screenings, starting April 17. Each event includes a discussion with the filmmaker or special guests, followed by a gathering at a nearby bar. Full season schedule appears below. For more information, visit http://STFdocs.com or ifccenter.com. 
Stranger Than Fiction: Spring 2018 Season: 7:30pm Tuesdays at IFC Center, April 17 – June 5
Each show features a Q&A with the director or other special guests
Apr 17 – Opening Night: BOOM FOR REAL: THE LATE TEENAGE YEARS OF JEAN-MICHEL BASQUIAT
(2017, 78 min) Q&A w/ dir Sara Driver
Apr 19 – Thursday Special: HAIKU ON A PLUM TREE (2016, 78 min) Q&A w/ dir Mujah Maraini-Melehi
Apr 24: THE WEATHER UNDERGROUND (2003, 92 min) Q&A w/ dir Sam Green & prod Carrie Lozano
May 1: RAPTURE: NAS & DAVE EAST (2018, 63 min) Q&A w/ dir Sacha Jenkins & EP Ben Selkow
May 8: GOTTI: GODFATHER AND SON (2018, 90 min) Q&A w/ dir Richard Stratton & subject John Gotti Jr
May 15: THE GOSPEL ACCORDING TO ANDRÉ (2017, 94 min) Q&A w/ dir Kate Novack
May 22: THE FOURTH ESTATE (2018,90 min) Q&A w/ dir Liz Garbus
May 24 – Thursday Special: A JIHAD FOR LOVE (2007, 81 min) Q&A w/ dir Parvez Sharma
May 29: ATOMIC CAFE (1982, 92 min) Q&A w/ dirs. Pierce Rafferty, Kevin Rafferty & Jayne Loader
June 5 – Closing Night: LOVE MEANS ZERO (2017, 89 min) Q&A w/ dir Jason Kohn
Tickets for Stranger Than Fiction screenings are $17 for the general public and $14 for IFC Center members. A Season Pass, good for admission to all 10 evenings is available for $99 ($80 for IFC members).
Related Film