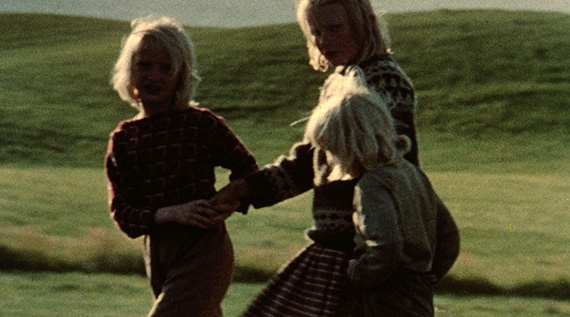 Stranger Than Fiction, the weekly documentary film series hosted by Thom Powers and Raphaela Neihausen and presented by IFC Center, begins on Tuesday with a retrospective screening of SANS SOLEIL (May 6), Chris Marker's 1983 masterpiece. Film critic Jonathan Rosenbaum names it one of the key nonfiction films of our time and describes it as "a film about subjectivity, death, photography, social custom, and consciousness itself." The screening will be accompanied by a conversation with filmmaker Jem Cohen, who cites Marker as a key influence on his own work. This presentation coincides with a month-long retrospective "Chris Marker & His Legacy" on Sundance NOW Doc Club, also curated by Powers.
The season bring many new films from STF alum to the IFC Center. Joe Berlinger's WHITEY: United States of America v. James J. Bulger (May 13) follows the trial of the infamous gangster James "Whitey" Bulger, using the courtroom action as a springboard to examine accusations of multi-faceted corruption within our nation's law enforcement and legal systems. Acclaimed documentarian, Doug Block, has supported his career over the last two decades with a side business of videotaping weddings. In 112 WEDDINGS (June 3), he tracks down and interviews the more memorable of his 112 wedding couples. Marina Zenovich's ROMAN POLANSKI: WANTED AND DESIRED (June 17) revisits the key players involved Polanski's controversial and complex sexual abuse conviction.
9-MAN (May 20) gives a glimpse into Chinese-American community through an athletic game that has been played exclusively Chinatowns across America since the 1930s. THE FRONT MAN (Thurs, May 29) is a non-fiction rock 'n roll comedy love story about an everyman middle-class musician burdened by the desire for stardom.
The spring season closes with a special Wednesday screening of THE PLEASURES OF BEING OUT OF STEP (Wed, June 25), director David L. Lewis' portrait of Nat Hentoff, a pioneer in music criticism, who has spent more than six decades championing jazz in the pages of the Village Voice, The Wall Street Journal, Down Beat, and numerous other publications. A New York story, the film won the DOC NYC Metropolis Grand Jury Prize in 2013.
The STF spring/summer season will take place weekly at the IFC Center for the next eight weeks. All screenings are Tuesday night at 8:00 pm, besides the special Thursday, May 29 screening of THE FRONT MAN, and the Wednesday, June 25 screening of THE PLEASURES OF BEING OUT OF STEP. Each event includes a discussion with the filmmakers, followed by a gathering at a nearby bar. The STF titles for May 27 and June 10 will be announced shortly.
Tickets are available for individual shows or season passes can be bought for $99 for 9 films.
With a season pass, you receive many perks including a free DVD from Docurama; free popcorn at every STF show; assurance that you never miss a sold out show (as long as you arrive by 15 min. prior); and the ability to transfer your pass to a friend, if you can't come.
Click here to buy the Spring/Summer Season Pass.
Related Film