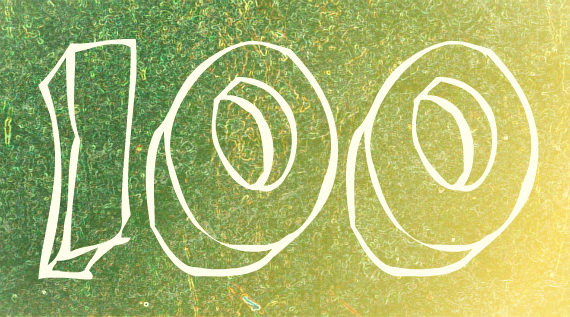 Many of you may remember, a little over two years ago the admirable Rahul Chadha, whom manned the memo long before I, announced that he would be permanently signing off. As a budding doc journalist and avid tracker of doc development, I had come to love and rely on the memo for my weekly comprehensive fix of doc news and was mildly worried this helpful resource was doomed. In a surprise twist of fate, at the recommendation of Rahul, I was asked by Thom Powers and Raphaela Neihausen, the dynamic duo behind Stranger Than Fiction, if I'd like to fill Rahul's considerable shoes and continue on with the memo under my watch. Without hesitation, I jumped at the chance, and to my astonishment, this week's Monday Memo marks my hundredth. Before we get into this week's memo I just wanted to thank Rahul for recommending me, and Thom and Raphaela for the opportunity. It's been an honor and great source of pride. So, without further ado…
Following in the wake of Trump's proposed budget cuts, Michael Schneider reports for IndieWire that Rep. Andy Harris of Maryland publicly took issue with several PBS' Independent Lens documentaries at a House subcommittee hearing on Tuesday, stating, "When you produce shows like KUMU HINA, almost a third of a million dollar investment, or BABY MAMA HIGH [which cost] $50,000, which you know $50,000 pays for the healthcare of ten individuals on the Affordable Care Act, I have to respond to people in my district… and in fact they would resent if I was publicly funding that." That came just days after Raney Aronson-Rath, the executive producer of PBS' Frontline, published a public cry for help on Frontline's website in response to the proposed budget cuts. She urges, "If you feel as I do that public media is essential to our democracy and to enhancing public understanding of the critical issues of our day, please make your voice heard. Visit www.ProtectMyPublicMedia.org to both sign a petition to support continued funding and to find information about the ways public media serves our communities."
Here at Stranger Than Fiction, our winter season wrapped up last week with Amanda Micheli's VEGAS BABY. If you missed out on any of our winter screenings, I urge you to go back and read Joseph Schroeder and Megan Scanlon's recaps of each event, complete with live Q&A videos and more. We'll be announcing our spring lineup within the coming weeks.
The festival circuit was relatively quiet this week, with the biggest news being the Montclair Film Festival's schedule being released last night. The festival runs April 28th through May 7th and features doc festival hits like STEP, WHOSE STREETS?, TROPHY and many more. Currently running, the  41st annual Cleveland International Film Festival received a doc overview from Basil Tsiokos over at What (not) To Doc, just as he previewed Brooklyn's Wallabout Film Festival, which "will take place on Thursday, April 20, showcasing student short films from Pratt Institute and beyond." Looking toward this past weekend's second annual DOC10 film festival, Christopher Campbell gave a thorough overview at Nonfics of his top five suggestions to see in Chicago. While at desistfilm, the staffers lucky enough to attend the Paris based Cinéma du Réel reported on their favorite findings.
Over at WNYC, Thom and Raphaela picked Petra Epperlein and Michael Tucker's KARL MARX CITY as the Documentary of the Week, having just reached NYC theaters. The film, "a smart, highly personal addition to the growing syllabus of distressingly relevant cautionary political tales," was also named as a NYT Critics' Pick by A.O. Scott, while gleaning warm reviews from Ignatiy Vishnevetsky at A.V. Club and Ella Taylor of NPR. The directors also turned up in conversation with Steven Erickson at Fandor's Keyframe.
Undoubtedly the highlight of the week is the Netflix release of Laurent Bouzereau's doc miniseries FIVE CAME BACK, which was based on Mark Harris's beloved book of the same name about the wartime contributions of five Hollywood film directors – John Ford, George Stevens, John Huston, William Wyler, and Frank Capra – during World War II. In anticipation of the release, Harris himself was interviewed by Corey Atad of Esquire and Ashley Fetters for GQ, as David Fear wrote a lavish feature on the series for Rolling Stone. Rave reviews came in from Flavorwire's Jason Bailey, who wrote that it was "like a mash-up of TCM and The History Channel – good film history *and* good world history," as well as Todd VanDerWerff of Vox, Peter Debruge of Variety, and Allison Shoemaker, who wrote a pair of pieces for A.V. Club. Complimenting the series' release, Christopher Campbell of Nonfics listed his top 100 docs to watch on Netflix in April, taking special note that, "Because it's [FIVE CAME BACK] about the US propaganda work of Frank Capra, John Huston, John Ford, William Wyler, and George Stevens during World War II, the streaming service has added 13 of the films the program touches on, both shorts and features, including two of Capra's Why We Fight series."
Other docs in recent docs that received some significant press coverage this week included Tyler Hubby's TONY CONRAD: COMPLETELY IN THE PRESENT, which was selected by Jonathan Romney as Film Comment's film of the week, the new PBS epic THE GREAT WAR (via Michael Mechanic at Mother Jones), Matt Tyrnauer's DOC NYC opener CITIZEN JANE: BATTLE FOR THE CITY (thanks to Samuel R. Murrian at Parade), Jenny Gage's lovely Tribeca hit ALL THIS PANIC (via Tomris Laffly at RogerEbert.com) and Jon Nguyen, Rick Barnes, and Olivia Neergaard-Holm's DAVID LYNCH: THE ART LIFE, in a pair of reviews from Jake Orthwein at Nonfics and Christina Newland of RogerEbert.com.
A few notable interviews also turned up this week, beginning with the latest episode of Pure Nonfiction, in which Thom Powers speaks with Billy Corben and Alfred Spellman about their now classic COCAINE COWBOYS. In the new episode of Vox's I Think You're Interesting podcast Todd VanDerWerff talked with director Ceyda Torun about their surprise doc hit KEDI. And in print, Sonaiya Kelley spoke with I CALLED HIM MORGAN director Kasper Collin for the Los Angeles Times, while at Hammer To Nail, Christopher Llewellyn Reed discussed the Sundance debuted UNREST with director Jennifer Brea.
Doc filmmakers in the NYC area should consider attending DOC NYC is hosting a DOC NYC PRO Documentary Marketing Boot Camp at the IFC Center on April 13th "focusing on this crucial topic and learn how to best reach your audience and further your career. Open to all levels of filmmaking experience." And while on the topic of filmmaking itself, IndieWire's Chris O'Falt published a new piece on the pros and cons of making a documentary all by your lonesome. I should also note that the Documentary Organization of Canada (DOC) is currently seeking new Executive Director.
To cap off my 100th Monday Memo, I'd like to leave you with a lovely new piece by The New Yorker's Richard Brody, whom I recently had the pleasure of meeting at this year's True/False Film Festival, on Agnès Varda's current exhibition at the Plum & Poe art gallery in New York. As always, if you have any tips or recommendations for the Memo, please contact me via email here, or on Twitter, @Rectangular_Eye.