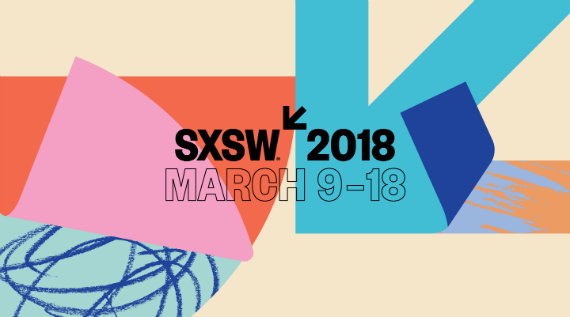 Right on the heels of Sundance, the 2018 SXSW Film Festival has revealed its first wave of titles, including the Documentary Feature Competition, Documentary Spotlight, Visions, 24 Beats Per Second, Global programs. Gabriel Silverman's TRANSMILITARY, Abby Epstein's WEED THE PEOPLE, Nick Budabin's CHI-TOWN, Tiller Russell's OPERATION ODESSA, and Thom Zimny's ELVIS PRESLEY THE SEARCHER are among the many nonfiction films slated for world premieres.
Docpoint 2018, the Helsinki Documentary Film Festival wraps up today. Basil Tsiokos, in his overview of the new doc offerings at the festival at What (not) To Doc, noted, "Over 75 new and recent nonfiction features, in addition to retrospective programming and sorts, screen at this Finnish event." Also across the pond, IDFA announced that Syrian filmmaker Orwa Nyrabia has been appointed its new artistic director, succeeding interim director Barbara Visser, who oversaw the 2017 edition after IDFA founder Ally Derks stepped down.
Now that this year's edition of Sundance has come and gone, Vox's Alissa Wilkinson has had some time to mull her favorite non-star driven docs of the festival, just as Josefina Buschmann shared her thoughts at IndieWire on the VR doc experiences that were on offer. A pair of notable post-fest reviews also came in on KUSAMA – INFINITY via Stephen Zacks at Hyperallergic, and HAL via J.R. Kinnard of Nonfics.
Let's not forget that we at Stranger Than Fiction return to the IFC Center tomorrow for our Winter Season kickoff with Roberta Grossman and Sophie Sartain's SEEING ALLRED with a very special guest in Gloria Allred, the film's subject. If you're quick, it's not to late to pick up a season pass over here.
It's been a couple weeks since the Academy revealed its nominees for Best Documentary, but at IndieWire Anne Thompson contemplated why Brett Morgen's critically lauded JANE went overlooked: "While its voter ranks have expanded by more than 50 percent in the last three years, from 204 to 320 members, it's still a relatively insular group with strong ideas about what makes a great documentary. They tend to be slow to recognize innovation. They long frowned on dramatic re-enactments, strong personalities, and rousing scores." Meanwhile, Jenna Marotta spoke with director Feras Fayyad about his newly Oscar nominated doc LAST MEN IN ALEPPO, also at IndieWire.
While plenty of folks tuned into last night's big game for the football itself, others watched for the famed ads. One of these said ads was directed by doc filmmaker Alma Har'el, whose Free the Bid non-profit advertising organization is flipping the script for women to direct commercials, reports Chris O'Falt.
There are two notable releases this week in Matthew Heineman's Showtimes series THE TRADE about the US opioid crisis, and Jeff Unay's self explanatory feature THE CAGE FIGHTER. The Guardian ran a lengthy feature on THE TRADE by Amanda Holpuch, while Robert Lloyd of the Los Angeles Times deems it "a reminder that the people who are caught up in this world are only human; it encourages empathy." On the latter at RogerEbert.com, Glenn Kenny calls it "a pleasure to watch," but "your mileage may vary depending on how tightly you latch on to the story. Although it's a documentary, THE CAGE FIGHTER teems with characters that are familiar from fictional tales." In The New York Times, Ben Kenigsberg agrees, "THE CAGE FIGHTER  is not riveting from moment to moment, but Mr. Unay allows the movie's themes to click into place beautifully toward the end."
Two films dealing with the political turmoil of the late '60s also turned up this week. In The New York Times, A.O. Scott reviewed João Moreira Salles's IN THE INTENSE NOW, "a bittersweet, ruminative documentary essay composed of footage from the era accompanied by thoughtful, disarmingly personal voice-over narration" as it "revisits the drama of 1968 in France and beyond." Also in the times, J. Hoberman revisited David Loeb Weiss's NO VIETNAMESE EVER CALLED ME NIGGER, which explored footage and interviews shot at an antiwar protest in Harlem in 1967.
Realscreen Summit 2018 took place this past week, where nonfiction industry insiders worked through such varying topics as how to address the #MeToo movement, true crime docs in the mainstream, and the blurred lines between docs and journalism, a rundown of each and more are all to be found at Realscreen itself.
If you're looking for something to watch, I can't recommend with enough urgency to check out Nanfu Wang's I AM ANOTHER YOU, which is currently available to stream via Independent Lens. In celebration of its wide availability, Wang spoke with PBS's Craig Phillips about her latest film. Additionally, Short of the Week has made available Courtney Marsh's CHAU, BEYOND THE LINES, a 2016 Oscar nominee. And if you need more, Nonfics has published their monthly Top 100 Docs on Netflix list.
Until next week, if you have any tips or recommendations for the Memo, please contact me via email here, or on Twitter, @Rectangular_Eye.