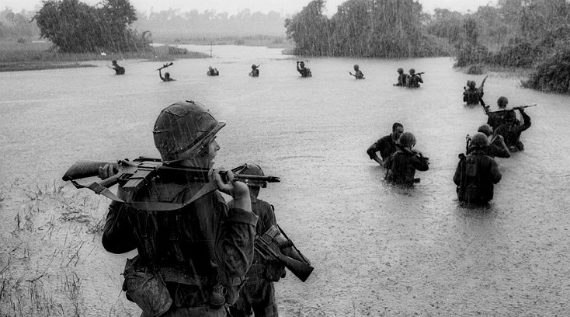 While TIFF 2017 has now come and gone, this past week saw plenty of wrap ups and reviews still filing in, including my own wrap-up of the best docs I saw this year in Toronto over at Nonfics. Included amidst these films is Frederick Wiseman's EX LIBRIS – THE NEW YORK PUBLIC LIBRARY, which also appears in the Top Picks of MUBI's Notebook and The Film Stage's list of the best films at TIFF (see also: Wiseman on the latest episode of The Close-Up podcast). According to the 36 critics who voted in IndieWire's annual TIFF survey, Brett Morgen's JANE was the best doc of the fest, while Rolling Stone shortlisted Jason Kohn's LOVE MEANS ZERO and the folks at Vox name dropped Greg Barker's THE FINAL YEAR and Agnès Varda and JR's FACES, PLACES as their favorites. Meanwhile at Filmmaker Magazine, Tiffany Pritchard reported on TIFF's Doc Conference, "an entire day of panels and talks were presented." Probably the most thorough coverage of docs at TIFF this year can be found over at POV Magazine's TIFF Hub, where tons of reviews can be found, as well as a handful of interviews, including this new one with Wavelength's programmer Andréa Picard.
The Camden International Film Festival takes place during TIFF, and thus generally gets a bit overshadowed, but at Film School Rejects, Christopher Campbell argues that the festival "allows nonfiction fans to feel like most movie fans," noting that "many documentary film festivals hold special pitching events for filmmakers, but they tend to be behind closed doors. Camden opens theirs up to the public, and this year's took place before a sold out crowd at the Camden Opera House." At CIFF proper, Ziad Kalthoum's TASTE OF CEMENT and Jonathan Olshefski's QUEST took home Best Documentary Feature and the Audience Award, respectively, reports Daniele Alcinii at Realscreen. Looking internationally, Basil Tsiokos previewed the new nonfiction films to have their debuts at this past weekend at South Korea's DMZ Docs, as well as the domestic, NYC based Urbanworld Film Festival.
In the hustle and bustle of festival happenings, I failed to mention last week that on September 14th the Cinema Eye Honors announced their 2018 Shorts List, including Laura Checkoway's EDITH + EDDIE (which Cher boarded as executive producer this week, reports Chris Gardner at The Hollywood Reporter), Elaine McMillion Sheldon's HEROIN(E), and Laura Poitras and Henrik Moltke's PROJECT X. Apparently I wasn't the only one late on the uptake, as Kate Erbland reported the news nearly a week later at IndieWire.
Undeniably, Ken Burns and Lynn Novick's THE VIETNAM WAR has been the center of attention these last few weeks, and as the 18 hour, 10 episode behemoth continues to roll-out the project continues to garner extensive press. Writing at the Washington Post, Alyssa Rosenberg composed two lengthy features on the project, one exploring why Novick isn't as well known as Burns, despite working with him for decades, while another digs into their extensive research process. IndieWire's Hanh Nguyen also published a pair of pieces, the first on the "horrifying execution footage that's 'unbearable to look at,' while the second "reveals why John McCain wasn't interviewed for the POW section of the documentary." The New York Times published a selection of letters from viewers in response the series, as Scott Porch looked at PBS's innovatie large scale digital roll-out of the film at Decider. The first five episodes of the series are currently streaming here, and if you're itching to further explore the Vietnam War via nonfiction cinema, Documentary Site listed 10 other worthy films on the subject.
Peter Nicks's "examination of the internal workings of the Oakland Police Department" in THE FORCE, hit theaters this past weekend, sparking warm responses from Kenneth Turan of the LA Times, Peter Sobczynski of RogerEbert.com, and Joshua Brunsting at Criterion Cast, who poignantly summed up the experience like this: "One of many documentaries about the policing of America's streets in the age of BLM and Donald Trump-fueled racism, THE FORCE is an unforgettable document of a singular moment in this nation's history." Adding to that, at IonCinema, Eric Lavallée shared the Q&A which took place with Nicks at his film's Sundance premiere, while Nicks also appeared in conversation with Vogue's Julia Felsenthal and NPR's Michel Martin this week.
Newly available via Netflix, Chris Moukarbel's TIFF debuted GAGA: FIVE FOOT TWO has drummed up some critical conversation, though not all of it entirely positive. Time's Daniel D'Addario called it "a riveting piece of work," Pitchfork's Judy Berman has a few reservations though admits that "the film accomplishes what Joanne couldn't: It peels away even the new, "authentic" persona to give us a glimpse of what remains when Stefani Germanotta steps out of her Lady Gaga drag." Amy Kaufman and Lorraine Ali of the LA Times had more mixed reactions, as did Benjamin H. Smith of Decider and Peter Sobczynski of RogerEbert.com.
RAT FILM director Theo Anthony is the IonCinephile of the Month, and thus, Eric Lavallée sat down for a conversation with the filmmaker about his debut, as well as listing the man's top ten favorite films. Eric Hynes also published an extensive interview at Film Comment with the Ukrainian-born Vitaly Mansky whose CLOSE RELATIONS is now playing at the Museum of the Moving Image.
Doc filmmakers may want to read up on Katie Townsend and Adam A. Marshall outline on requesting public records for filmmaking purposes at IDA. You may also find Matt Prigge's report at Filmmaker Magazine on IFP Week's discussion on representation in 2017 a fascinating read.
If THE VIETNAM WAR is not really your speed, Joris Debeij and Mike S. Smith's short TAILWHIP is newly available via Short of the Week, as is Jin Mo-young's MY LOVE, DON'T CROSS THAT RIVER at POV. And while on the topic of home video, IndieWire reports that on November 14th, Icarus Films will release EIGHT FILMS BY JEAN ROUCH as a DVD box set.
A quintet of features deserves individual mention: Variety's list of 10 Documakers to Watch. The BFI Filmography – a *supposedly* complete history of UK feature film, explorable and shareable (the included link filters the UK's doc productions, with only 318 films listed, 236 of which were produced in 2010 or later). Filmmaker Kelly Reichardt on doc filmmaking at The Film Stage: "I love watching documentary filmmaking, but it's not a draw for me. I don't shoot like a documentary filmmaker. I'm a very traditional formalist. The idea of letting the camera just follow the action is not really what I do. I do want to say one thing though, if I got to be Queen for a day and could change something about documentary filmmaking, I would pass a law saying that if you're a documentary filmmaker you're not allowed to put yourself in your own documentary. I can't wait for that phase to be over. I sound like my grandmother when she said she couldn't wait for the "blue jeans phase to be over." I'm very hopeful." According to a Facebook post via Joshua Oppenheimer, "The Indonesian Armed Forces Joint Chief of Staff orders his army, navy and air force commanders to prevent screenings of THE LOOK OF SILENCE​." And finally, Adrianne Jeffries's must read report at The Outline on the World Wide Web Consortium's recent vote on Encrypted Media Extensions (EME) – "Basically it standardizes parts of how copyrighted video is delivered within a browser…There is no consensus on how bad EME will actually be for users. But what's potentially more concerning is the perception that the organization that architects the world wide web has been colonized by big business."
Until next week, if you have any tips or recommendations for the Memo, please contact me via email here, or on Twitter, @Rectangular_Eye.