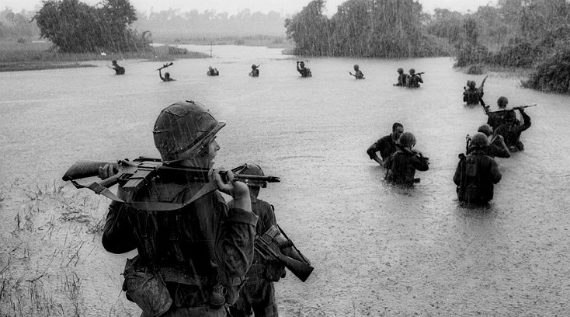 While TIFF 2017 has now come and gone, this past week saw plenty of wrap ups and reviews still filing in, including my own wrap-up of the best docs I saw this year in Toronto over at Nonfics. Included amidst these films is Frederick Wiseman's EX LIBRIS – THE NEW YORK PUBLIC LIBRARY, which also appears in the Top Picks of MUBI's Notebook and The Film Stage's list of the best films at TIFF (see also: Wiseman on the latest episode of The Close-Up podcast). According to the 36 critics who voted in IndieWire's annual TIFF survey, Brett Morgen's JANE was the best doc of the fest, while Rolling Stone shortlisted Jason Kohn's LOVE MEANS ZERO and the folks at Vox name dropped Greg Barker's THE FINAL YEAR and Agnès Varda and JR's FACES, PLACES as their favorites. Meanwhile at Filmmaker Magazine, Tiffany Pritchard reported on TIFF's Doc Conference, "an entire day of panels and talks were presented." Probably the most thorough coverage of docs at TIFF this year can be found over at POV Magazine's TIFF Hub, where tons of reviews can be found, as well as a handful of interviews, including this new one with Wavelength's programmer Andréa Picard.
The Camden International Film Festival takes place during TIFF, and thus generally gets a bit overshadowed, but at Film School Rejects, Christopher Campbell argues that the festival "allows nonfiction fans to feel like most movie fans," noting that "many documentary film festivals hold special pitching events for filmmakers, but they tend to be behind closed doors. Camden opens theirs up to the public, and this year's took place before a sold out crowd at the Camden Opera House." At CIFF proper, Ziad Kalthoum's TASTE OF CEMENT and Jonathan Olshefski's QUEST took home Best Documentary Feature and the Audience Award, respectively, reports Daniele Alcinii at Realscreen. Looking internationally, Basil Tsiokos previewed the new nonfiction films to have their debuts at this past weekend at South Korea's DMZ Docs, as well as the domestic, NYC based Urbanworld Film Festival.
In the hustle and bustle of festival happenings, I failed to mention last week that on September 14th the Cinema Eye Honors announced their 2018 Shorts List, including Laura Checkoway's EDITH + EDDIE (which Cher boarded as executive producer this week, reports Chris Gardner at The Hollywood Reporter), Elaine McMillion Sheldon's HEROIN(E), and Laura Poitras and Henrik Moltke's PROJECT X. Apparently I wasn't the only one late on the uptake, as Kate Erbland reported the news nearly a week later at IndieWire.
---