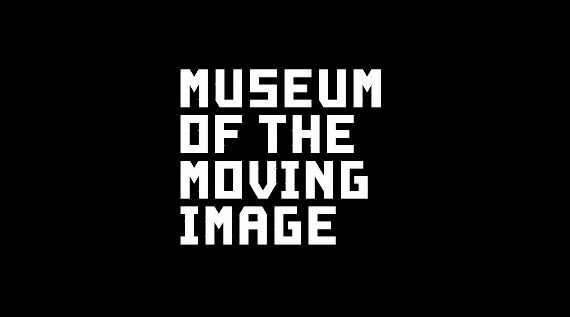 After two weeks off for the holidays and a relative lack of doc news, we return in 2018 to a rather slow stream of reportage outside of the lead-up to Sundance and a few more award season announcements. With Sundance scheduled to kick off next Thursday, the festival has been rolling out its annual YouTube series, Meet The Artists, in which we get a taste of what's to come at this year in Park City. Meanwhile, Basil Tsiokos, the Documentary Programming Associate at Sundance, has been writing up his own thorough previews of each of the docs to have debuts at the festival over at What (not) To Doc. And at IndieWire, Anthony Kaufman put forth his well researched forecast of this year's doc market, writing, "The bulk of this year's nonfiction releases had a rough time in theaters, but hope is not lost."
While we wait for Sundance to commence, the Museum of the Moving Image is currently in the midst of First Look 2018, "the Museum's acclaimed festival of innovative new international cinema" that runs through January 15th. In Artforum, Tony Pipolo writes that "the strongest entries in both nonfiction and the avant-garde at this year's First Look series overshadow the few narrative films included," noting Anna Zamecka's COMMUNION, which Caroline Madden also covered for Reverse Shot, and Ziad Kalthoum's TASTE OF CEMENT, which Eric Hynes, Associate Curator of Film at the museum singled out in his overview of his favorite screenings of 2017 for Film Comment.
Authorities in Singapore have officially banned Jesse Roberts' documentary RADIANCE OF RESISTANCE, which was scheduled to screen at the Singapore Palestinian Film Festival last Thursday, reports Variety's Patrick Frater. "The Info-communications Media Development Authority gave the film a Not Allowed for All Ratings classification, which means it cannot be shown in any circumstances in Singapore. The IMDA said that the film had a "skewed narrative" and could cause disharmony among races and religions in Singapore."
Award season rolls on with a series of nomination announcements from the Writers Guild Of America, who tapped BETTING ON ZERO, JANE, NO STONE UNTURNED and OKLAHOMA CITY for Best Documentary Screenplay, the Producers Guild of America, who nominated CHASING CORAL, CITY OF GHOSTS, CRIES FROM SYRIA, EARTH: ONE AMAZING DAY, JANE, JOSHUA: TEENAGER VS. SUPERPOWER, and THE NEWSPAPERMAN: THE LIFE AND TIMES OF EN BRADLEE for Outstanding Producer of Documentary Motion Pictures, and the American Cinema Editors, who selected CRIES FROM SYRIA, JANE, JOAN DIDION: THE CENTER WILL NOT HOLD, and LA 92 as nominees for Best Edited Documentary for the 2018 EDDIE Awards.
In other documentary coverage this past week, Iyabo Boyd, founder of the Brown Girls Doc Mafia (BGDM), and Ana Tiwary, founder of the Diversity in Australia Media Facebook group, spoke with Jessica Mach of Realscreen about the need for increased diversity in documentary filmmaking. Writing for Los Angeles Times, Robert Lloyd reviewed DAVID BOWIE: THE LAST FIVE YEARS, which premieres on HBO tonight at 8 pm. Meanwhile, Nick Toti covers the release of TONY CONRAD: COMPLETELY IN THE PRESENT for Hammer To Nail, uproariously summing it up, "Spending time with Tony Conrad is to become infected with an urge to create, explore, and experiment. This is the sort of movie that will hopefully get recommended to young people by iconoclastic educators, and those young people will then turn around and apply Conrad's attitudes to new media awaiting to be subverted." And lastly, Craig Hubert wrote at length for Hyperallergic about Michelangelo Antonioni's CHUNG KUO – CINA, his under-seen doc about the early days of the dawn of the Cultural Revolution.
I'll sign off this week with a trio of notables: Nonfics, an excellent outlet for documentary criticism based at Medium (full disclosure: I occasionally cover festivals for them), is looking for financial support in order to avoid eventually closing shop or making the investment to move Nonfics back to an ad-supported model. The New Yorker published a wryly funny satiric piece by Sarah Hutto titled "What Critics Are Saying About the Ken Burns Documentary on the Trump Administration." And though this final article is months old at this point, it is new to me and definitely worth returning to – Erika Balsom's "The Reality-Based Community" at e-flux.
Until next week, if you have any tips or recommendations for the Memo, please contact me via email here, or on Twitter, @Rectangular_Eye.