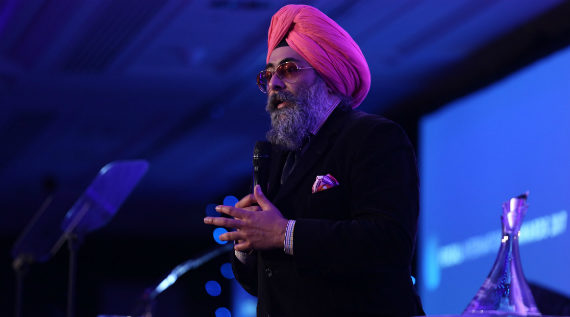 Every year the London based FOCAL Awards celebrate the best use and preservation of archival material in cinema. Last Tuesday, the 2018 FOCAL International Award winners were announced – Bill Morrison's DAWSON CITY: FROZEN TIME won Best Use of Footage in an Arts Production, Raoul Peck's I AM NOT YOUR NEGRO won Best Use of Footage in a Cinematic Feature, Peter Bratt's DOLORES took home Best Use of Footage in a Factual Production, and Daniel Lindsay and T. J. Martin's LA 92 was honored with Best Use of Footage in a History Feature.
On that award season wavelength, the Academy of Motion Picture Arts and Sciences revealed that it is "extending invitations to join the organization to 928 artists and executives who have distinguished themselves by their contributions to theatrical motion pictures." Of those invited, 49% are female, bringing the overall Academy membership of women to 31%, and 38% of new members are 38%, bringing the overall membership of people of color to 16%, and 85 of those invited work in the documentary field. Those invited include doc filmmakers such as Bill and Turner Ross, Evgeny Afineevsky, Nanfu Wang, Yance Ford, Petra Costa and Katy Chevigny.
While the Academy is tinkering with its very makeup, Ben Travers at IndieWire is already debating what films might win big at the Emmys. He notes, "HBO has a slew of contenders, all of which have caused a stir in and outside the industry. ANDRE THE GIANT has big-name subjects supporting the doc on the famous wrestler-turned-actor, including Arnold Schwarzenegger, Robin Wright, Billy Crystal, and David Letterman. THE ZEN DIARIES OF GARRY SHANDLING is a personal passion project from Judd Apatow, and his intimate understanding of the late comedian combined with his influential friends should help set the doc apart. Meanwhile, ELVIS PRESLEY: THE SEARCHER has the pull of The King himself."
At Deadline, Mike Fleming Jr. broke the news that "Imagine Entertainment Chairmen Brian Grazer and Ron Howard have launched Imagine Documentaries, a venture to develop and produce feature documentaries and non-scripted television projects. Grazer and Howard have set to Justin Wilkes to run the division, which will be based in New York."
IDA's Dana Merwin recently assumed the role of Program Officer and in the process became the manager of IDA's major grant programs – the Pare Lorentz Documentary Fund and IDA Enterprise Documentary Fund. In preparation for her new role, she "revisited the life and work of Pare Lorentz to help better explain the fund to applicants" and decided to share what they learned in a new post diving into the fascinating history behind the grant. Those interested can review the criteria and apply to the Pare Lorentz Documentary Fund here. This year's deadline is September 1, 2018.
On to distribution, Sundance Institute announced that three films have been picked for the second edition of the Creative Distribution Fellowship. "The new slate consists of the 2018 Sundance Film Festival documentaries THE DEVIL WE KNOW and 306 HOLLYWOOD (the latter of which also won the Emerging International Filmmaker Award at Hot Docs) as well as THUNDER ROAD, which premiered at the 2018 SXSW Film Festival, winning the Feature Film Grand Jury Award…Through the fellowship, film teams receive a $33,333 distribution and marketing grant and a suite of resources in exchange for transparently sharing their data and experience with the field. Throughout the coming months these filmmaking teams will be immersed in a hands-on, intensive process, working with collaborators to create and implement their own marketing and distribution plans."
Two major documentary releases hit theaters this past week in Eugene Jarecki's THE KING and Tim Wardle's THREE IDENTICAL STRANGERS. Unfortunately, in Film Comment Michael Sragow laments, "In this film, unlike his best work, the director, Eugene Jarecki ( THE TRIALS OF HENRY KISSINGER, WHY WE FIGHT), treats his subject not as a focus of in-depth inspection but as the object for loose talking points about "cultural appropriation" and decadent capitalism." Richard Brody of The New Yorker agrees, "THE KING isn't so much a diagnosis as it is a part of the mediascape that it decries." Kimber Myers of the Los Angeles Times likes it quite a bit more, noting, "It's a combination as messy and unlikely as Elvis' beloved sandwich of peanut butter, banana and bacon, but it will ultimately go down with just as much pleasure for Presley fans and those who align themselves politically with the director." On the topic of Wardle's much hyped film, Manohla Dargis deemed it a NYT Critics' Pick, warmly exclaiming, "Mr. Wardle relates that story smoothly and persuasively, but his telling sometimes provokes more questions than it answers. And there are instances in some of the fictional re-creations when he seems more invested in delivering an entertaining documentary than an informative one. During one stormy night dramatization, he deepens the shadows and cranks the suspense, embellishing material that — as this fine documentary makes clear — is already the stuff of fraught, memorable drama." Little White Lies' Matthew Eng came away feeling much the same, writing, "The eye-opening bombshells may be its selling point, but it's the unshakable sadness of Wardle's film that really lingers." Meanwhile at Slate, Daniel Engber explores the fact that THREE IDENTICAL STRANGERS actually has its very own documentary twin in THE TWINNING REACTION, which was directed by Lori Shinseki and released a full year earlier.
Other notable coverage included Bilge Ebiri's feature on filmmaker Robert Greene in Village Voice, Joy Press's interview with Lisa Nishimura, head of documentary at Netflix, in Vanity Fair, John Anderson's feature on the theatrical success of RBG and WON'T YOU BE MY NEIGHBOR? in The New York Times, Penny Lane and Dan Schoenbrun's editorial at IndieWire on culling from YouTube for documentary filmmaking purposes, Christopher Llewellyn Reed's take on YOURS IN SISTERHOOD at Hammer To Nail, and Gary Goldstein's rumination on THIS IS CONGO in the Los Angeles Times. Additionally, Kate Erbland explored the fate of Morgan Spurlock's SUPER SIZE ME 2 at IndieWire, while Natalia Winkelman of The Daily Beast's spoke with filmmaker Rachel lears about following Alexandria Ocasio-Cortez's success.
I'll leave you this week with a piece by the renowned author Dave Eggers published by The New York Times on the "Cultural Vacuum in Trump's White House" in which he importantly reminds us, "…art comes empathy. It allows us to look through someone else's eyes and know their strivings and struggles. It expands the moral imagination and makes it impossible to accept the dehumanization of others. When we are without art, we are a diminished people — myopic, unlearned and cruel." As always, if you have any tips or recommendations for the Memo, please contact me via email here, or on Twitter, @Rectangular_Eye.