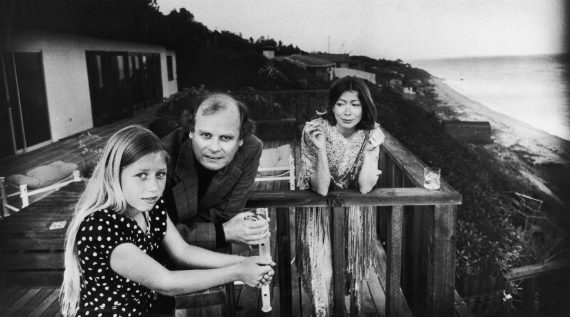 This year's Halloween memo might not as spooky as one might hope, and surprisingly brief, considering the season. That said, award season marches on: Variety's Kristopher Tapley reported, "The Academy of Motion Picture Arts and Sciences announced on Friday that 170 films have been submitted for documentary feature Oscar consideration." Of the many submitted, just 15 will make the shortlist and only 5 will receive official nominations or Best Documentary. Within surprising accuracy, DOC NYC's Shortlist program has done an incredible job of estimating what films will receive Oscar nods, and the festival's Director of Programming, Basil Tsiokos, has already begun to preview the festival's various programs at What (not) To Doc, while he, along with Executive Director Raphaela Neihausen, also appeared on Pure Nonfiction to discuss this year's edition of the festival.
Tsiokos also gave an overview of the 21st Jihlava International Documentary Film Festival, which takes place in the Czech Republic each year, while at IDA's page, Patricia Aufderheide gave a rundown of the Double Exposure Investigative Film Festival, a "newbie DC festival is a project of an investigative nonprofit, 100Reporters, which publishes and offers to other publishers investigative journalism about government corruption."
Following the unveiling of the Critics' Choice Documentary Awards nominations, on Tuesday the organization announced "Oscar-winning documentary filmmaker Errol Morris will receive the lifetime achievement award," reported Taryn Nobil of Variety. With perfect timing, Morris turned up in conversation with Nicolas Rapold  in Film Comment to discuss WORMWOOD, "a four-hour, six-part series that will stream on Netflix starting December 15 and, in a just-announced "non-episodic" form with an intermission, will screen theatrically in qualification for Academy Award consideration at the same time."
Griffin Dunne and Annabelle Dunne, nephew and niece of the titular writer, launched JOAN DIDION: THE CENTER WILL NOT HOLD on Netflix and in limited theaters on Friday, garnering a wave of praise from everyone from April Wolfe of Village Voice and Alissa Wilkinson of Vox to Godfrey Cheshire of RogerEbert.com and Glenn Kenny of The New York Times. Rachel Syme spoke with the Dunnes about making the film for The New York Times, just as Esther Zuckerman interviewed Griffin for Vice. And in The New Yorker, Rebecca Mead, with perceptive precision, lays out "The Most Revealing Moment in the New Joan Didion Documentary."
Other noteworthy new release coverage included Daniel Clarkson Fisher's interview with Laura Dunn on LOOK & SEE at Nonfics, Sky Hopinka introducing is must-watch short DISLOCATION BLUES (now streaming via MUBI) at MUBI's Notebook, Tomris Laffly on KEDI's backstory at Film School Rejects, Vikram Murthi's warm review of THE WORK at RogerEbert.com, Andy Webster's glowing take on BILL NYE: SCIENCE GUY in The New York Times, and Jude Dry's rumination on ONE OF US for IndieWire.
Those looking for something other than horror movies to watch can rejoice in the fact that POV is currently streaming Kirsten Johnson's nonfiction masterpiece CAMERAPERSON for free. Johnson herself reflected on the year since the film's busy festival tour over at Salon, while she spoke with Dan Schindel about the film itself for Hyperallergic. Also available to stream this week is ÜBERMENSCH by Jesper Dalgaard via Short of the Week, Jonah M. Kessel's A TIBETAN'S JOURNEY FOR JUSTICE at The New York Times, and Motherboard's fascinating short NUCLEAR FUSION ENERGY: THE RACE TO CREATE A STAR ON EARTH.
And what better way to sign off this week than with Kate Erbland's list of "7 Great Documentaries About Remarkable Women", found over at IndieWire. Now, don't get too crazy tomorrow. Until next week, if you have any tips or recommendations for the Memo, please contact me via email here, or on Twitter, @Rectangular_Eye.