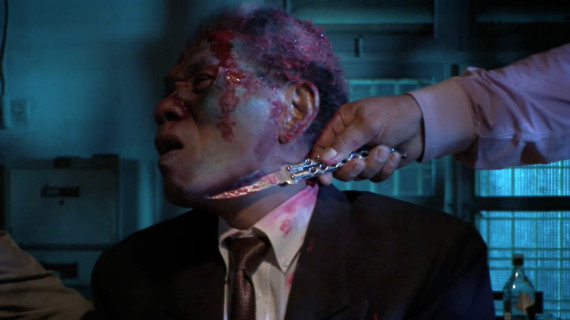 There was little doc news to report over the past holiday week, but some writers managed to get their year-end lists out. At the British Film Institute's Sight and Sound site, Robert Greene continued his effort to put cinematic nonfiction into the doc vernacular. Programmer Basil Tsiokos also released his own list of his favorite films from 2013 at his What (Not) to Doc blog. Nonfics.com hosted a list of the year's best music docs from Andy Markowitz of MusicFilmWeb. Writing for the SundanceNOW site, Anthony Kaufman released a list of six under-viewed docs from the year.
Writing for The New York Times, Brooks Barnes linked docs that screen at Sundance to the ones that show up on the Oscar shortlist some months later. And Stranger Than Fiction's Thom Powers rounded up some advice from filmmakers on how to prep for Sundance and other festivals.
Indiwire's Paula Bernstein published a list of 25 doc filmmakers worth following on Twitter.
Heather McIntosh of the Documentary Site announced her plan to watch 365 docs in 2014, following in the footsteps of Dan Schindel.
Price Peterson of Netflix announced the launch of its Documentary Club, in which a different doc on the site will be discussed each week.
At Nonfics.com, Christopher Campbell shared his top home picks for the week, and also highlighted those films hitting theaters.
This week saw the passing of Bill Knight, a member of the Bangor Troop Greeters, a group in Maine that welcomed U.S. soldiers home from overseas deployments. Knight had been featured in the film THE WAY WE GET BY by director Aron Gaudet.
Finally, the folks at The Black and Blue culled the best professional advice ever received from 88 different cinematographers.
That's it for this week (and year). Be sure to keep sending tips and recommendations for the Memo via e-mail here, or by Twitter to @GuerrillaFace. Happy New Year everyone!