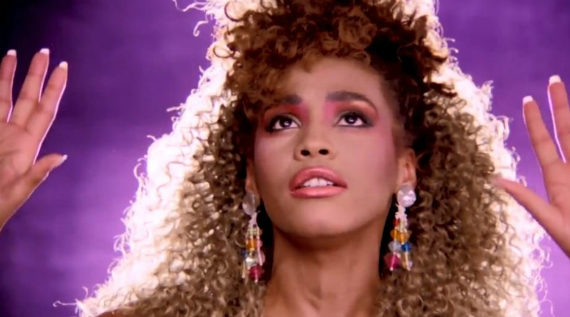 The nominees for the 70th Primetime Emmy Awards were revealed last Thursday. Bryan Fogel (ICARUS), Brett Morgen (JANE), Ken Burns and Lynn Novick (THE VIETNAM WAR), Judd Apatow (THE ZEN DIARIES OF GARRY SHANDLING), and Chapman Way and Maclain Way (WILD WILD COUNTRY) are up for Outstanding Directing for a Documentary, while CITY OF GHOSTS, JANE, STRONG ISLAND, and WHAT HAUNTS US were nominated for Exceptional Merit in Documentary Filmmaking. The full list of nominees can be found here.
Outfest, Los Angeles' annual LGBT festival, runs July 12-22 and features nearly 30 documentaries. At What (not) To Doc, Basil Tsiokos gave rundown of the festival's non-fiction offerings, "Nearly half of the Special Events are nonfiction presentations, including Dante Alencastre's AIDS DIVA: THE LEGEND OF CONNIE NORMAN, about a key figure in 1990s LA AIDS activism; and William Clift's A LONG ROAD TO FREEDOM: THE ADVOCATE CELEBRATES 50 YEARS, an expansive overview of LGBT history."
Since the release of Kevin Macdonald's WHITNEY there has been much debate about the film's merits and its comparison to last year's WHITNEY: CAN I BE ME by Nick Broomfield and Rudi Dolezal. While Alan Light's recent piece in The New York Times looked at the film's production background, two other pieces examined if either film understood its subject. At MUBI's Notebook, Simran Hans examines why "Kevin Macdonald's WHITNEY and Nick Broomfield's WHITNEY: CAN I BE ME fail to capture the legendary vocalist as a musician or woman," as Manuela Lazic attempts to unravel "the quagmire of two Whitney Houston movies" at The Ringer. While folks continue to debate about Whitney, Corbin Reiff has listed his favorite music documentaries currently available on Netflix over at UPROXX and the IndieWire staff polled critics on their favorite biographical docs.
Other theatrical highlights this past week included Mila Turajlic's THE OTHER SIDE OF EVERYTHING, which Jeannette Catsoulis deemed a NYT Critics' Pick and wrote, "Engrossing despite its daunting scope and tangled politics, THE OTHER SIDE OF EVERYTHING offers an uncommon opportunity to view the shifting borders and identities of an entire region through the eyes of the Eastern European intellectuals caught in the turmoil." Kimberly Reed's DARK MONEY also made an impression, with The Guardian's Adam Gabbatt calling it "a shocking new film about the influence of corporate finance in US politics" and at RogerEbert.com, Glenn Kenny praised its as "an informative film that deals up its facts in a sober, linear fashion." Complementing the release of his excellent new feature BISBEE '17, Robert Greene has crafted a series of six supplemental doc shorts on Bisbee, the first of which is now live on IndieWire.
Marina Zenovich's ROBIN WILLIAMS: COME INSIDE MY MIND, which Odie Henderson came away from feeling lukewarm at RogerEbert.com, premieres tonight on HBO. Steven Cantor's Hulu doc BALLET NOW received a feature in The New York Times thanks to Gia Kourlas, who spoke to its talented subject Tiler Peck about the project. Florent Vassault's LINDY LOU, JUROR NUMBER 2 also has its primetime premiere tonight via POV, whom spoke to Lindy Lou about her experience of being at the center of the film. And back at IndieWire, David Ehrlich spoke with Paul Thomas Anderson and Jonny Greenwood about JUNUN, their collaborative music doc which premiered on MUBI back in 2015.
If you are looking for new docs to stream this week, THE WORKERS CUP by Adam Sobel is now streaming free via POV and the 2018 Tribeca alum THE LAST STORM by Liam Saint-Pierre is featured over at Short of the Week.
There are also a quartet of wonderful new doc podcast episodes to check out: Pure Nonfiction featuring Kevin MacDonald on Whitney Houston, the Film Comment Podcast on drone cinema, The Fog of Truth on COMING TO MY SENSES and CHI-TOWN, and The Close-Up featuring Ryuichi Sakamoto and Stephen Schible.
Finally, Sophie Monks Kaufman's piece on the breezy depths of Agnès Varda at BFI and Stan Horaczek's look inside the facility where Kodak brings film back to life in Popular Science are both worthy reads. As always, if you have any tips or recommendations for the Memo, please contact me via email here, or on Twitter, @Rectangular_Eye.